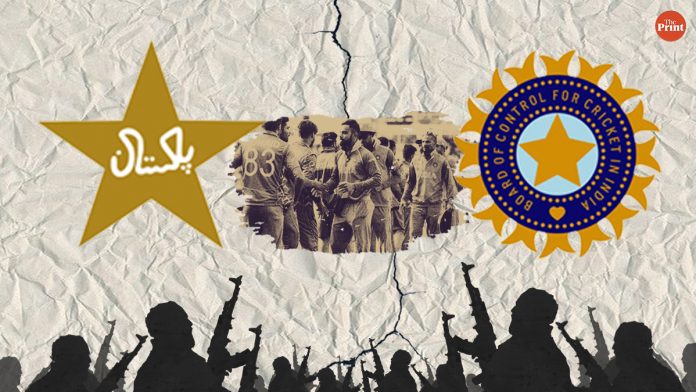 Text Size:
The BCCI is being urged to ask the ICC to ban Pakistan from participating in the World Cup cricket tournament for harbouring Jaish-e-Mohammed, which carried out the Pulwama terror attack. The Supreme Court-appointed Committee of Administrators, headed by former CAG Vinod Rai, has reportedly asked the BCCI to forward its letter to the ICC. BCCI chief Rahul Johri is yet to take a call on this.
ThePrint asks: Is asking BCCI to get Pakistan banned from the World Cup playing to the gallery or a tough stand on terrorism?
---
Severing sports and cultural ties with another country accomplishes nothing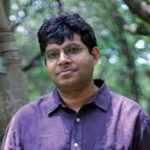 Jaideep Varma
Writer-director and founder of Impact Index
It takes a special kind of arrogance for one country to tell organisers of a world sporting event to ban another country's team, regardless of the circumstance.
And what are the circumstances? A terrorist attack for which there is no proof yet that the ISI was involved (unlike the clear evidence in 26/11 attacks).
There is no question that Pakistan has fomented deep unrest in India in the past, but does the new dispensation in Pakistan led by PM Imran Khan deserve no benefit of doubt, given what a break from the past he is as a head-of-state?
How does holding him to old standards help India in any way whatsoever?
Given that Pakistan's top priority currently is to raise money from different sources, would they really jeopardise the critical Saudi visit by planning an attack like this simultaneously?
And what does severing sporting and cultural ties with a country accomplish anyway? Are the Pakistani citizens funding terrorist groups to attack India, or even supporting them? Why are we allowing our two respective States to cause a sharp separation between citizens of both countries (when there is so much natural affection between them) – the oldest election-motivated trick in the history of democracy?
Hopefully, the hysteria will die down soon, and after a captivating World Cup match, keeping history and baggage aside, both our countries can successfully fight terrorism together. Without this benefit of doubt, we shoot ourselves in the foot.
---
To defeat terrorism, we need difficult choices not pointless symbolic gestures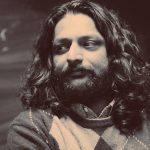 Ahmer Naqvi
Cricket journalist from Pakistan
The BCCI's proposed World Cup ban on Pakistan is a stunning indictment of the paucity of imagination with which India has dealt with the Pulwama attack fallout.
It is highly unlikely that such a ban can even be legally enforced. I am not aware of any provision in the ICC's charter that allows for such a move. If one searches for precedents, the closest seems to be the apartheid-era ban on South Africa. But that came as part of a larger global movement. It doesn't look like India can galvanise such a movement in the few months before the World Cup.
Moreover, if banning was a successful policy, then eleven years of IPL freeze on Pakistani cricketers or several years of banning actors and singers would have already borne fruit. The Jaish-e-Mohammed, which took responsibility for the Pulwama attack, has absolutely no stakes in cricket or the arts, and no aspect of its functioning is affected by such bans.
If this is an issue of morals, then the high ground for India would be to boycott the event or its match against Pakistan. Personally, I doubt the effectiveness of such a move on curbing terrorism, but at least it would make more logical sense.
There are many difficult and unpopular choices to be made if terrorism is to be defeated. Pointless symbolic gestures, however, are not among those.
---
BCCI must respect national sentiment; its financial interests should be secondary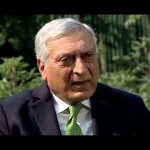 Kanwal Sibal
Executive council member, VIF, and former foreign secretary
The BCCI would be over-reaching itself if it sought to ban Pakistan from the World Cup cricket tournament. What is feasible, and desirable, is not to play Pakistan. The BCCI should treat its financial interests as secondary and respect national sentiment. It does not make sense to have sporting contacts with Pakistan when its state apparatus is involved in promoting terrorism against India.
Those who argue that politics should not be mixed with sports should recall the boycotting of the Moscow Olympics and other boycotts of sporting contacts with Russia.
At the same time, any attempt to get Pakistan banned from the World Cup would not succeed as there would be strong resistance from the ICC even if we have clout there.
But bilateral steps to make Pakistan pay for Pulwama attack should be taken — whether those steps are military, diplomatic, economic or at the level of cultural association between the two countries' people. These are under our control and we do not need endorsement from others. If we ourselves do not declare Pakistan a terrorist state, we should not expect others to take steps that are based on such classification.
---
If BCCI is so against Pakistan, it can withdraw India from World Cup cricket tournament
Norris Pritam
Sports columnist and senior freelance journalist
Even the mere suggestion that the BCCI seek a ban on Pakistan is laughable. If the BCCI is so against Pakistan, it can withdraw India from the World Cup tournament. But what makes the BCCI think that all ICC affiliates will toe its line?
The BCCI has to keep in mind the repercussions before it even contemplates such an idea. For instance, India has already suffered in another sports — shooting. Not granting visa to Pakistani shooters for the ongoing World Cup in Delhi has resulted in India forfeiting the chance of two quota places for the 2020 Olympic Games in Tokyo.
Recently, India invited Pakistan for the World Cup hockey tournament, simply because there are international commitments that each country has to fulfil irrespective of political line the country takes.
With cricket knocking at the Olympics' doors, the International Olympic Committee will also be keenly watching the situation.
Political rhetoric and public sentiments have their respective places. But they cannot decide global sport. Bitter political rivals North Korea and South Korea may not have bilateral sporting exchanges. But when it comes to Asian or Commonwealth Games, both take part and often play against each other.
Similarly, cricket World Cup is a global competition. The BCCI can avoid bilateral series with Pakistan but asking for a ban on Pakistan is not in line. Also, if India don't play Pakistan, they will lose two crucial points. Is the BCCI ready for it?
---
Sports and politics don't exist in separate realms, but one can't just ban things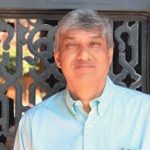 Saad Shafqat
Professor and cricket columnist from Pakistan
It will be very unfortunate if the BCCI goes ahead with this. The move will create further acrimony and negativity between India and Pakistan.
We need to come up with an approach that is more constructive than this. Attempting to damage each other and denying a sport of a talented team is definitely not the right move.
More importantly, I am not even sure how successful this move will be. It is narrow-minded, petty and petulant. It's almost as if this is a bunch of children playing cricket on the street, and a child with more resources at his/her home refuses to play with the less fortunate kids. That too, for no fault of theirs, but merely because of their identity.
That said, we definitely feel for the loss that has occurred in India due to the Pulwama attack; it is beyond sad.
But trying to ban Pakistan from playing in the World Cup serves no purpose.
I am not implying that sports and politics exist in two different realms. In an ideal world that would be true. If you are human, you are political. Politics pervades everything, and so the spillover is obvious. But we need to find a solution within this intersection sports and politics, not go ahead and ban things.
---
By Fatima Khan, journalist at ThePrint.
Get the PrintEssential to make sense of the day's key developments