Home
Tags
Yogi Adityanath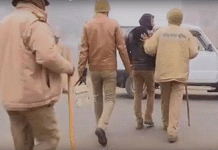 Minorities commission chief writes to UP CM Yogi urging him to re-examine the case of Zahid Ilias Jagga, who is named in an FIR with serious charges.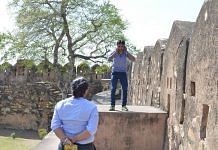 All this is being done in the name of a notion of Indian culture whose assertion is based on a denial of India's real past.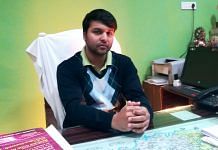 CBI judge Shivpal Singh denied that Manan Akhtar had called him in connection with Lalu Yadav case.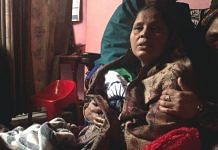 Family demands martyrdom and jobs for siblings after Chandan Gupta was killed in communal clashes in Uttar Pradesh's Kasganj.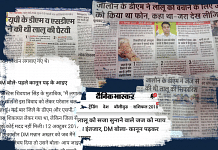 Newspaper reports claimed Mannan Akhtar, DM of judge Shivpal Singh's home district, tried to get him to go easy on Lalu. Judge has denied these claims.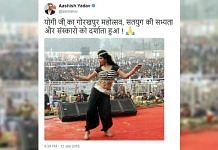 A picture tweeted about an event at the Gorakhpur Mahotsav was meant to embarrass Yogi Adityanath. It turns out the event was held before he came to power.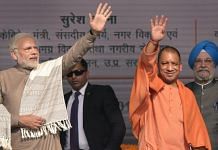 Some call Yogi Adityanath's move to withdraw cases against himself as cheating, others call it the death of democracy. I call this 'a blessing in disguise'.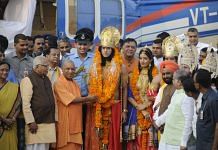 उत्तर प्रदेश की सरकार ने शानदार दीवाली-उत्सव की परंपरा में इस बार ब्रज की होली को दुनिया भर के पर्यटकों का आकर्षण बनाने का निश्चय किया है.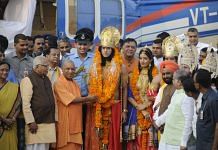 UP govt took cue from its grand Diwali celebrations; Holi festivities in Braj region attract tourists from across the world.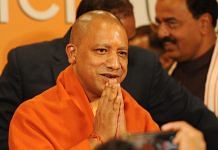 Tripura has a sizeable population of Bengalis who belong to the Nath community, Adityanath's sect; BJP feels UP CM will help consolidate Hindu votes.