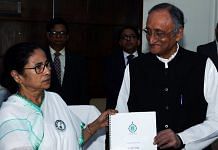 Finance Minister Amit Mitra says proposals worth over Rs 12 lakh crore received at Bengal Global Business Summits between 2015 & 2019, 28 lakh jobs generated.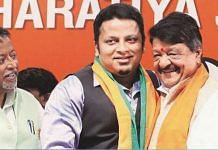 BJP national secretary Anupam Hazra, a former TMC MP, had made the statement over the 'pathetic' way bodies of Covid patients were being cremated in West Bengal.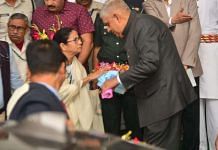 Governor Dhankhar called state 'home to illegal bomb making' and summoned the DGP, but Mamata says the demand is 'unlawful, unwarranted and unconstitutional'.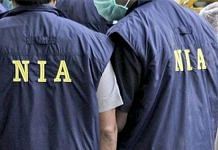 The agency had earlier arrested nine people, six from West Bengal and three from Kerala, for their association with the Pakistan-sponsored module of the al-Qaeda.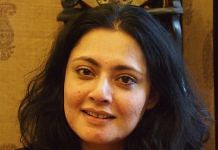 BJP women's wing president in West Bengal Agnimitra Paul had been touring districts regularly to lead street protests and undertake campaigns against the ruling TMC.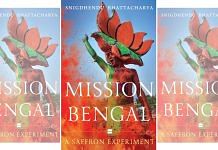 'Mission Bengal: A Saffron Experiment' by Snigdhendu Bhattacharya, published by Harper Collins India, will be released on 30 September on ThePrint's SoftCover.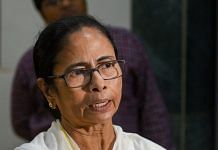 Bengal CM posts video of song on Facebook, where the youth urge her for jobs. TMC says state has limited power, but opposition says Modi & Mamata suffer from 'Ostrich syndrome'.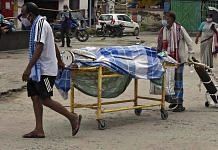 While the Calcutta High Court has directed the Bengal govt to hand over bodies in sealed body bags, the decision on ashes has been taken by the govt itself.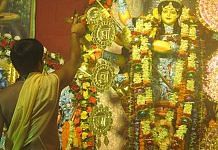 West Bengal CM's Rs 1,000 monthly allowance and free housing scheme for Brahmin priests follows the age-old tradition of appeasing Brahmins.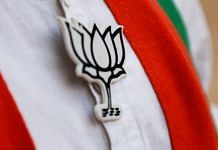 The BJP has alleged that Roy, who was missing since Friday night, was murdered by members of the ruling Trinamool Congress, a charge denied by the state's ruling party.