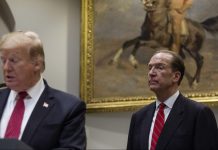 Donald Trump's nominee for the post of World Bank president has been a critic of multilateral institutions.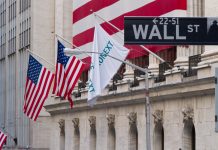 The financial crisis of 2008 was so complex that even today many don't have a clear understanding of what went down.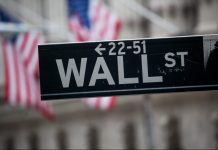 A growing portion of the financial ecosystem has retreated into the shadows where there is neither transparency nor regulation. On a Sunday night 10 years ago, I was sitting alone in my midtown Manhattan apartment on 46th Street, preparing to dial into a conference call to discuss the impending demise of my employer: Lehman Brothers Holdings Inc. That morning, 14 September, it had become widely accepted that Lehman would go into bankruptcy. Farewell and personal-contact emails started to stream in from colleagues. I wondered whether we would be able to return to work Monday. The call was like a tall glass of Kool-Aid. Lehman would probably find a buyer, and as part of the "good bank," our team would be on safer ground, we were told. We could also market our group and perhaps find a new home. I drank with gusto. That was Lehman. The toughest bank on Wall Street. This wasn't a white shoe firm like Goldman Sachs or Morgan Stanley. It was...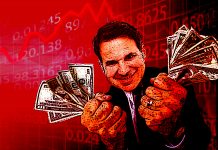 Not a single banker has been prosecuted for the 2008 crisis, whereas hundreds of bankers went to jail following the US savings and loan scandal of the 1980s.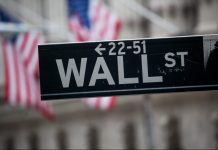 Though regulators claim financial systems are now stronger than they were in 2008, their resilience is yet to be seen. 
With its current market cap of $153.8 billion, Netflix again provokes concerns that it has become an investment bubble.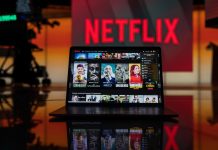 Netflix Inc. will get a chance next week to validate the more than $40 billion added to its market value since the company's blowout earnings report in April. The main question hanging over Netflix's second-quarter results -- much like the first -- is whether the company can add enough streaming subscribers to satisfy investors, whose bullish bets have made the stock the second-best performer in the S&P 500 Index this year. Netflix silenced critics in the first quarter, adding almost 1 million more subscribers than analysts projected. But analysts have made that task more difficult in recent months by raising subscriber estimates, even as some question the stock's valuation. "It's possible expectations have gotten ahead of themselves," Macquarie analyst Tim Nollen said in a research note ahead of the results. "It may take a solid beat to keep the stock momentum going." Nollen has the equivalent of a buy rating on the...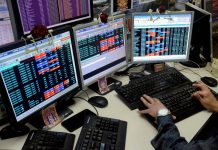 Total investor wealth, measured in terms of cumulative market value of all listed stocks on BSE, fell by Rs 10 trillion in past three trading sessions to Rs 143 trillion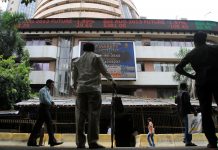 The rout came after US stocks plunged in highly volatile trading on Monday, with the Dow industrials falling nearly 1,600 points during the session.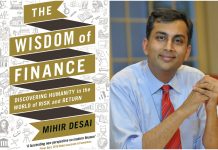 Desai considers Elizabeth Bennet an incredible financial practitioner and would agree Madonna's 'Material Girl' provides better financial advice than an average sales pitch.