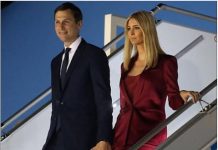 KUSHNER TO CONGRESS: 'I DID NOT COLLUDE' In closed testimony to the U.S. Senate Monday, President Trump's son-in-law and Senior White House Advisor Jared Kushner boldly denied colluding with the Russian government's intrusion into the 2016 U.S.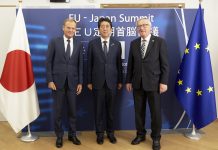 EU AND JAPAN SIGN FREE TRADE PACT After four years of negotiations, the European Union and Japan agreed Thursday to create the world's largest free trade zone.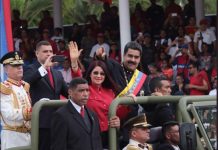 PRO-GOVERNMENT MILITIAS ATTACK VENEZUELAN CONGRESS On Venezuelan Independence Day Wednesday a group of pro-government militias attacked opposition politicians with sticks and metal bars outside the country's congress.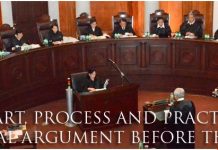 PHILIPPINES SUPREME COURT UPHOLDS MARTIAL LAW The Supreme Court of the Philippines overwhelmingly decided Tuesday to uphold President Rodrigo Duterte's declaration of martial law in Mindanao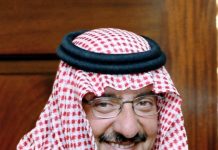 DEPOSED SAUDI PRINCE IS HOME ALONE The recently deposed crown prince of Saudi Arabia, Mohammed bin Nayef, has been barred from leaving the kingdom and confined to his palace.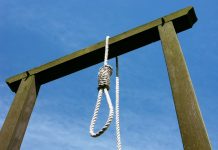 Indian courts apply the principle of "rarest of rare" circumstances when they award capital punishment. RAJGOPAL SINGH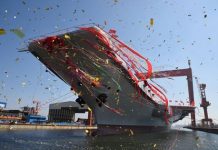 Amid rising tensions in the region, China launched its first indigenously built aircraft carrier, expanding its fleet to two such vessels. China plans for a fleet of six such aircraft carriers. The launching is a key milestone in China's effort to build a "blue water" navy capable of projecting power beyond the country's immediate coast and protecting increasingly far-flung interests, said Bloomberg. China's first aircraft carrier was constructed by the Soviet Union and refitted by the Chinese. The new carrier is slightly larger. The launch comes as tensions between North Korea and the United States over Pyongyang's nuclear and missile programs recently dragged Beijing into the debate. The US Army began installing the Terminal High Altitude Area Defense (THAAD) system onto a golf course in Seongju, South Korea, as a response to the North Korean threat. http://bit.ly/2py5qaB https://bloom.bg/2ph3Rv0 ETHNIC NATIONALISM, TINGED WITH BIGOTRY "A virulent nationalism, tinged with bigotry, is on the rise across much...