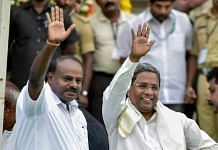 Siddaramaiah recent remarks that he will be CM one day has once again rattled the shaky JD(S)-Congress coalition. Bengaluru: Former Karnataka chief minister Siddaramaiah appears to be suffering from the three-month itch. Over the past two days, Siddaramaiah — who had announced that the May 2018 assembly elections were his last — has only added to speculation that the shaky JD(S)-Congress coalition may not last its term, while making it clear that he is not content at just being the chairman of the coalition government's coordination committee.   On Friday, speaking in Hassan district, he declared that he was ready to become chief minister again. "I will become the CM again. I am well aware that there were many who had ganged up against me after the 2018 assembly polls and I could not take the post. But we all know that politics is not stagnant, there will be wins and losses....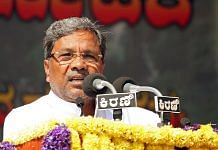 The ex-chief minister highlighted his release of funds for various development schemes during his tenure, blaming BJP for 'zero' progress done.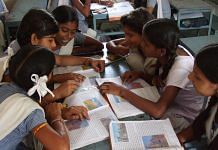 The move to introduce 1,000 English-medium schools faces some local anger, causing confusion in language-sensitive Karnataka.
Promising to continue Congress's schemes, Kumaraswamy seems to be bending over backwards to keep predecessors happy. Bengaluru: Karnataka chief minister H.D. Kumaraswamy appears to be bending over backwards to keep his predecessor Siddaramaiah and the Congress party in good humour for the smooth running of the Janata Dal (Secular) and Congress coalition government. After presenting his full-fledged budget in the state assembly Thursday, Kumaraswamy went to the extent of calling "Siddaramaiah's budget is my budget" to douse the latest controversy over allocations. In response to criticism by some Congress legislators that there was no mention or allocation for the needs of the minority communities, Kumaraswamy said he would like to continue the programmes announced by Siddaramaiah in his February 16 budget. "The allocations made in the previous budget stands and my government will only aim at continuing the same," he said. He also maintained that he will continue Congress's flagship welfare programmes such as the...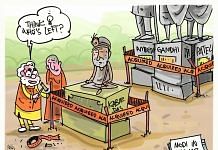 The best cartoons of the day, chosen by editors at ThePrint.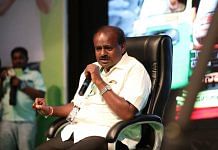 Karnataka CM dismisses reports of rift in JD(S)-Congress coalition after Siddaramaiah videos emerge, tells ThePrint govt will complete full term.
Imposed by Indira Gandhi's government, the Emergency lasted for 21 months, one of the darkest periods in Indian history.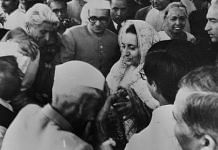 In trying to destroy all opposition, Indira Gandhi actually created a credible, pan-national, pan-ideological cadre of new leaders whose talent and charm her legatees failed to counter.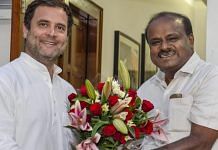 Parameshwara, Siddaramaiah and Shivakumar, who will meet Sonia and Rahul Gandhi, are expected to discuss the contours of a common minimum programme for their coalition with the JD(S).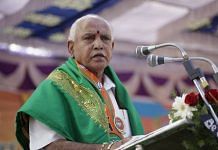 Party hopes to ensure that the Kumaraswamy government does not have the numbers in its first budget session; banks on differences between Congress, JD(S) leaders.