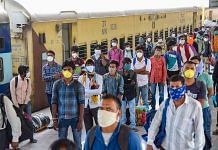 Out of the 932 trains which have been operated so far, 215 are in transit while 717 have terminated at various stations. Sixty-seven more are in the pipeline.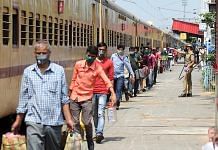 Railways officials said over 4.5 lakh passengers have reached their home states via Shramik Specials so far. A majority of these trains — 272 of 363 — were headed to UP and Bihar.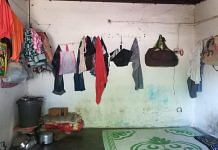 Migrants in Surat's Mora village, where they clashed with police Saturday, say they failed to get train tickets despite paying fare. Authorities said not possible to let 6-7 lakh travel at one go.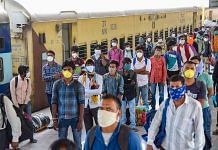 While 287 trains have already reached their destinations, 79 trains are in transit with 54 passengers in each coach.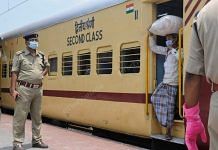 The govt also gave permission for 98 more trains to bring back migrants from rest of the country Sunday & Monday, said Additional Chief Secretary - Home, Awanish Awasthi.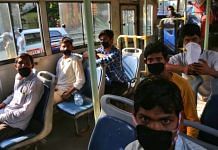 The special train carrying the migrant workers will reach Madhya Pradesh Friday. Nearly 350 police personnel supervised the entire exercise.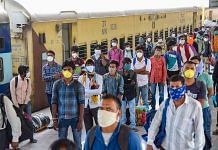 The Railways has officially not stated how much it has spent so far on these services, the cost for which the government says has been shared on an 85:15 ratio with states.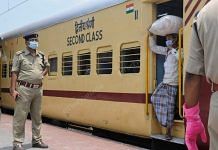 Days after abruptly withdrawing the request sent to the Railways, the Karnataka govt wrote to different states seeking their consent for receiving the workers.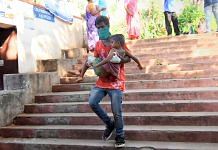 The most politically correct and incorrect tweets of the day from across the political spectrum.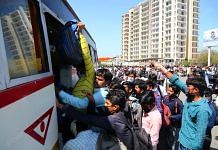 Almost 64% of migrant workers have less than Rs 100 left, and 78% have not been paid since lockdown. They want to go home, but their path is blocked by the government.