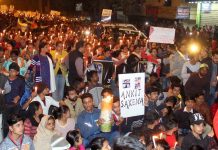 Time and again, the intolerant is hurting the tolerant, cowards are hacking the brave to death. Be it Rizwanur in Kolkata, Afrazul in Rajasthan, or now Ankit.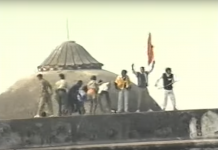 Syed Ghayorul Hasan Rizvi's remarks come days before final SC hearing in the matter; rejects claims about rising incidents of communal violence.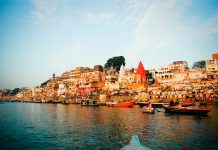 While Mallet convinces the reader of the Ganga's importance in the country, he often dips into detailed, perhaps irrelevant, mythological tales about the river.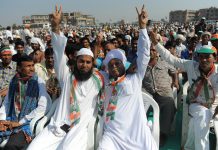 The Congress fielded six Muslim candidates this time compared to seven in 2012. The BJP has never fielded a Muslim candidate for assembly polls.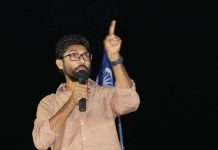 Jignesh Mevani is using the resources of the Congress without using its name or succumbing to its patronising views on Dalits and Muslims.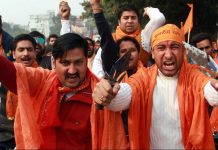 यह उसी तरह की राजनीति है, जिसने भारत का विभाजन एक बार करवाया था और शायद एक बार फिर करवा दे, लेखिका तसलीमा नसरीन बताती हैं.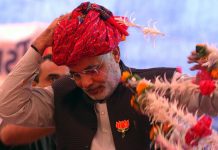 Gaudy shirts, spiky Mohawks, burst fades represent the style assertion of OBCs in Gujarat.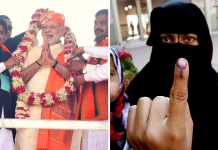 मुसलमानों पर संदेह और पाकिस्तान के खिलाफ नफरत गुजरात में कोई नई बात नहीं. मोदी इसे बख़ूबी समझते हैं और इसका राजनैतिक इस्तेमाल करना जानते हैं  एक प्रधानमंत्री अगर किसी प्रादेशिक चुनाव में मतदाताओं को धर्म के आधार पर ध्रुवीकृत करता है तो उसके परिणाम बेहद गंभीर और दूरगामी हो सकते हैं. लेकिन ऐसा लगता है कि नरेंद्र मोदी इस तरह के परिणाम का भी खतरा मोल लेने को तैयार हैं. गुजरात में प्रधानमंत्री नरेंद्र मोदी ने चुनाव अभियान को मणिशंकर अय्यर/पाकिस्तान/ अहमद पटेल को लेकर जो नया मोड़ दे दिया है, वह आपको चाहे कितना भी आपत्तिजनक क्यों न लगता हो, इससे हैरत में पड़ने की जरूरत नहीं है. मुसलमानों पर जितना संदेह, और पाकिस्तान के खिलाफ जितना उन्माद गुजरात में दिखता है उतना भारत के किसी दूसरे राज्य में नहीं दिखता. इसे मोदी के सिवा और कोई बेहतर नहीं समझता. कयामत की घड़ी जैसे-जैसे करीब आ रही है, उनकी...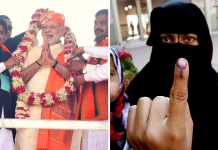 The implications of a prime minister polarising a state election on religious lines is way more serious and far-reaching. But Modi seems ready to risk the fallout.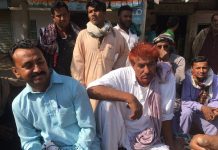 Despite a significant Muslim population, BJP does not have a single Muslim candidate here, while Congress has one.