Home
Tags
Madhya Pradesh Assembly Election 2018
Topic: Madhya Pradesh Assembly Election 2018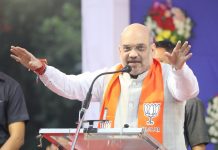 To win MP, Chhattisgarh and Rajasthan, the BJP is banking on Congress infighting, goodwill of its leadership and its robust organisational structure.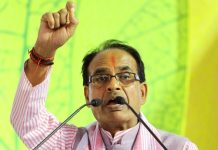 Six months to polls, Chouhan rubbishes Congress revival theory, says all opposition top guns are vying for the CM's post.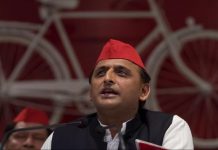 The party chief and former UP CM is set to address a rally Friday in Sidhi — the pocket borough of late Congress leader Arjun Singh. New Delhi: While new Madhya Pradesh Congress president Kamal Nath is planning to align with the Bahujan Samaj Party for the assembly polls later this year, he might have to contend with another big force from neighbouring Uttar Pradesh — the Samajwadi Party. SP president and former UP chief minister Akhilesh Yadav is all set to start his Madhya Pradesh campaign with a rally in Sidhi Friday. Sidhi is the pocket borough of late Congress leader Arjun Singh; currently, his son Ajay Singh is the MLA from Churhut assembly seat in the region. This will be the party's third attempt at expanding its footprint outside Uttar Pradesh since Akhilesh became its national president, after trying its luck in Gujarat and Karnataka. Akhilesh had campaigned in Gujarat...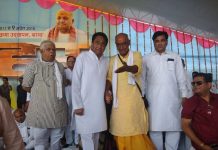 Although the Congress has not announced a chief ministerial face for the MP assembly polls later this year, the appointment of Nath as party president is seen to indicate his strong chance.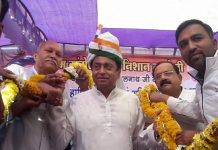 Former CM has backed the nine-time MP to lead the party's charge against the BJP instead of Jyotiraditya Scindia, who led the losing campaign in 2013.