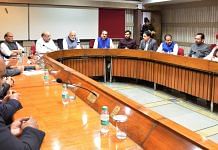 Nineteen states have NDA governments, but the partners have lost their bargaining power because the survival of Modi government does not depend on them.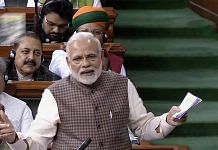 Prime Minister Narendra Modi addressed the Lok Sabha, and a lot of his speech was about the Congress.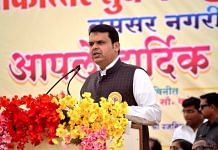 The party faces a tough fight from the Congress-NCP in Bhandara-Gondia in Vidarbha, but is expected to have a smoother path to victory in Palghar.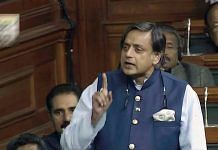 The Congress MP had tried to slip in a change through an amendment to the government's bill to repeal 104 old laws, but Lok Sabha rejected it in winter session.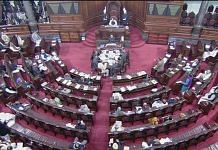 भाजपा इस विवादास्पद विधेयक को राज्यसभा में बजट सत्र में लाने की सोच रही है, क्योंकि तब पार्टी को कांग्रेस के 'दोहरेपन' पर प्रहार करने का काफी मौका मिलेगा.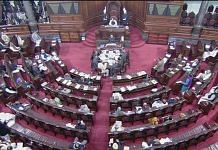 BJP likely to bring controversial bill back to Rajya Sabha in budget session as that will give party time to attack Congress 'doublespeak'.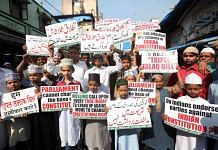 Party leaders dismiss Arun Jaitley's charge of double standards, say Congress is demanding the same changes it asked for in the Lok Sabha. New Delhi: The standoff between the Narendra Modi government and the opposition over the triple talaq bill is likely to continue as the winter session of Parliament draws to a close. While desisting from openly opposing the bill, the Congress will hold it back in the Rajya Sabha and insist on amendments, party insiders told ThePrint. Sources indicated that the Congress will continue to demand that the bill be referred to a select committee of the Rajya Sabha Thursday as well. The party will also strongly counter the BJP by emphasising that it is not against the 'reform' centric bill per se, but wants a 'stronger law' that 'empowers women' comprehensively, through clear provisions for maintenance among other points, sources said. The Congress will also reject the BJP's charge that it...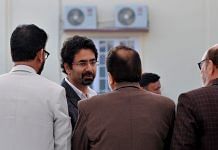 A cinematographer by profession, 45-year-old Tassaduq served as the coordinator of the CM's grievance cell until he took oath as minister Thursday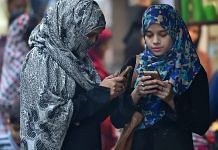 The bill is full of redundant provisions, and will likely prove to be ineffectual in its approach. It actually does little to help Muslim women.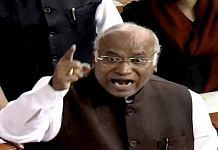 The parties urged the government to make changes in the bill and send it to a standing committee for a further review of the draft. New Delhi: Despite backing the triple talaq bill in Parliament, opposition parties as well NDA partner JD(U) Thursday raised objections to certain provisions, such as making the practice a criminal offence, and the issue of subsistence allowance. They urged the government to make changes in the bill and send it to a standing committee for a further review of the draft. Congress "All of us are supporting this bill, but there are certain lacunae which should and can be rectified in the standing committee," said Mallikarjun Kharge, Congress's leader of the House in the Lok Sabha. "We can sit together and sort this out in a time-bound manner." Amendments moved by Congress MPs — Suhmita Dev and Adhir Ranjan Choudhary — on the bill were rejected through a voice...