Home
Tags
James K. Sangma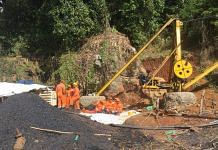 The Indian Navy has spotted a skeleton, suspected to be one of the 15 miners who have been trapped in the coal mine since 13 December.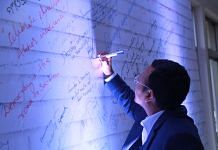 Meghalaya home minister James Sangma apologises for "bulldozing his way" through city traffic, tells audience how to curb VIP culture. Shillong: The sixth edition of Democracy Wall in Shillong saw an unexpected but welcome high point when James Sangma, Meghalaya's home minister, apologised to the people for "bulldozing his way" through the city's traffic and condemned the VIP culture prevalent in India. "If there is a case where public servants/politicians are breaking traffic rules, please click a picture and send a video across. We shall take action. I apologise for bulldozing our way through ghastly traffic in the city," Sangma said, responding to an audience question. The audience member's uninhibited question to Sangma -- who holds six more portfolios, including the law -- and his unassuming reply sum up perfectly the essence of Democracy Wall: Free speech. The setting for ThePrint's interactive campus initiative this time was the North Eastern Hill University (NEHU)....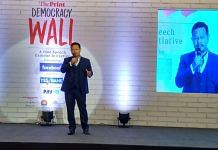 Engagement possible with militants only if they give up violence & surrender, said Sangma at the sixth edition of Democracy Wall.