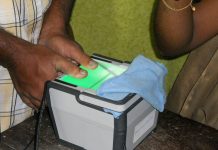 अगर सरकार आप पर नजर रखना चाहे तो उसे 'आधार' को आधार बनाने की कोई जरूरत नहीं पड़ेगी. लेकिन गरीबों को अपने अधिकारों के लिए उसका सहारा लेने की जरूरत जरूर पड़ेगी.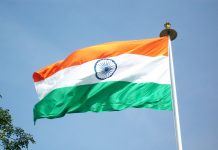 The government tells the Supreme Court that playing of national anthem in cinema halls is optional; forms an inter-ministerial panel to frame rules in six months.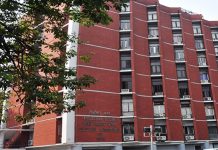 दिप्रिंट का सवालः क्या पूर्व आइएएस अधिकारियों को चुनाव आयोग का कर्ताधर्ता नहीं बनना चाहिए, ताकि इसकी स्वतंत्रता बनी रहे ?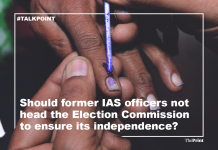 When it comes to political power, the government says- to hell with national interest! It refuses to let go of its power and influence.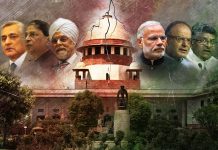 There's much room for reform in the government-judiciary relationship. But first, both need to speak the same language.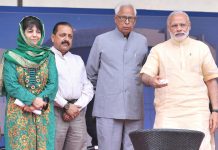 There are similarities between the two NDA governments' appointment of an interlocutor for Kashmir. NDA-2 was waiting for winter when infiltration is low.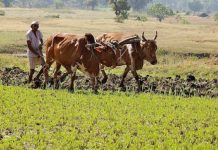 CM Devendra Fadnavis says disbursements to start the day before Diwali, with 80 per cent of the farm loan waiver process to be completed by 15 Nov.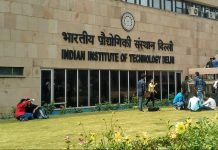 Department of Science and Technology to hold camps at district level to coach 50,000 senior secondary girls for IIT JEE, as well as convince parents. By the 75th year of Indian independence, one-third of students across Indian Institutes of Technology (IIT) should be women. That's the aim for the Narendra Modi government moving forward, in its mission to empower the country's female population and rectify the gender imbalance across top science and engineering institutes. The Department of Science & Technology (DST) has begun moving on the ambitious plan to train over 50,000 girls for two years in science and engineering, so that they can make a mark in this sector, and also crack the Joint Entrance Examination (JEE) – arguably the toughest undergraduate level entrance examination. Course-correction has just begun Women make up just about 8 per cent of the student population across the 23 IITs, and the writing is on the wall –...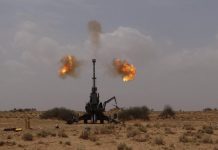 Group-A officers from Ordnance Factory Service asked to leave; the move is part of larger plan to cut the flab.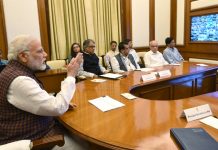 The apps were launched in order to connect with the masses and provide them information on various government welfare measures.