This edition of 'Off The Cuff' saw Maharashtra Chief Minister Devendra Fadnavis in conversation with ThePrint Chairman & Editor-in-Chief Shekhar Gupta, Mahrukh Inayet and Manasi Phadke. He spoke candidly on a range of issues including backing the controversial idea of carving out a separate state of Vidarbha from Maharashtra, the Aadhaar-linked identification of farm loan waiver beneficiaries and the stampede at the Elphinstone railway station. The event was held in Mumbai on 15 November 2017. Also Read: I am for a separate Vidarbha state: Maharashtra CM Fadnavis Off The Cuff with Devendra Fadnavis From left: Devendra Fadnavis, Maharashtra Chief Minister; Mahrukh Inayet, Contributing Editor, ThePrint; Manasi Phadke, Associate Editor, ThePrint; Shekhar Gupta, Editor-in-Chief, ThePrint Off The Cuff with Devendra Fadnavis From left: Vinay Ahuja, managing partner, IIFL Wealth Management; RA Shah; Hemandra Kothari; Arjun Khanna with Devendra Fadnavis Off The Cuff with Devendra Fadnavis From left: Vijay Kalantri, President, AIAI; Saroja Sirisena, Consul General Sri Lanka; Soketu V Shah,...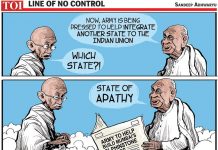 The best Indian cartoons of the week, chosen by senior editors at ThePrint. The selected cartoons appeared first in other publications, either in print or online, or on social media and are credited appropriately. Cartoons that feature in Last Laughs are not ranked and are listed by the day on which they were originally published. Lead cartoon by Sandeep Adhwaryu in The Times Of India on 1 November.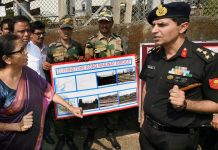 This bridge building task is being assigned to the Army in a city that has the richest municipal corporation, i.e. Mumbai's BMC.