Home
Tags
CJI Ranjan Gogoi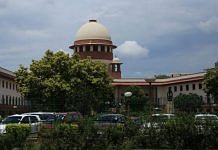 5-judge constitution bench headed by CJI Ranjan Gogoi also says validity of passage of Finance Act, 2017 as Money Bill should be decided by larger bench.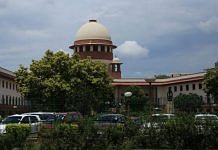 Announcing the verdict, five-judge SC bench led by CJI Ranjan Gogoi says judicial independence and accountability go hand in hand.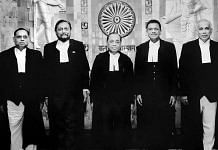 Additional troops have been deployed at the residences of the five judges —Gogoi, Bobde, Chandrachud, Bhushan & Nazeer — who delivered the verdict Saturday.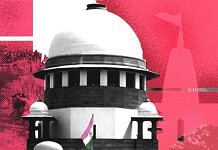 Supreme Court verdict puts an end to the contentious land dispute dating a couple of centuries back.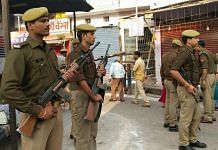 Supreme Court bench of CJI Ranjan Gogoi ruled there was little doubt the disputed Ayodhya site was used by both Hindus and Muslims. And yet it gave the land to Hindus.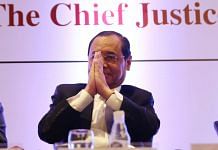 Supreme Court has issued its verdict in the decades-old Ram Janmabhoomi case, paving the way for a Ram temple at the disputed site.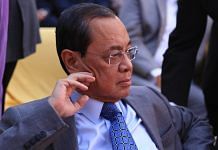 SC is set to deliver Ayodhya verdict Saturday, but Gogoi's meeting with officials is being criticised as the judiciary stepping into executive domain.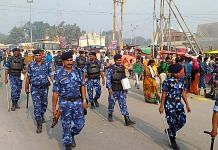 Judgment in the Ram Janambhoomi-Babri Masjid title dispute is expected before November 17 when Justice Gogoi's tenure as the CJI ends.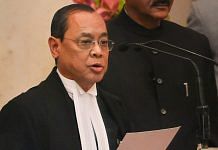 Among retired judges ThePrint spoke to, there wasn't much clarity on whether such benefits being extended to a retired CJI by parent HC were the norm or not.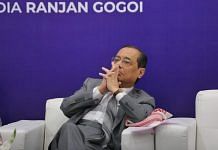 Speaking at a book launch, CJI Ranjan Gogoi said NRC was meant to 'allay rumours' & give some certainty on illegal immigration.