Home
Tags
BJP National Convention
Topic: BJP National Convention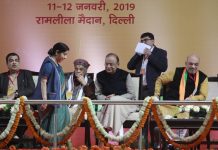 On the concluding day of its two day national convention, the BJP released its most important document ahead of the coming Lok Sabha polls.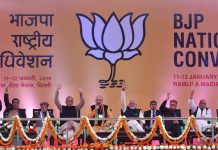 BJP national convention saw top party leaders evoking the temple issue, and hitting out at Congress for 'creating hurdles'.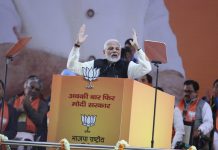 At the BJP national convention, PM Modi brought out all his weapons in a high-pitched and dramatic campaign speech.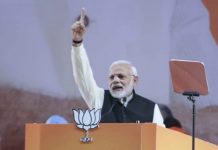 SP-BSP alliance dominates discussions at BJP's national convention, PM says opposition wants weak govt New Delhi: Prime Minister Narendra Modi Saturday lambasted the opposition parties for their attempt to forge alliances "against one individual (referring to himself)", and said while they want to install a "majboor sarkar (weak government)" to indulge in corruption and scams, the BJP wants a "majboot (strong) government" to implement welfare schemes for the people. His remarks at the BJP national convention came barely a couple of hours after the Bahujan Samaj Party (BSP)'s Mayawati and the Samajwadi Party (SP)'s Akhilesh Yadav announced their alliance and Lok Sabha seat-sharing agreement in Lucknow. The alliance dominated the discussion at the BJP national convention in Delhi's Ramlila Maidan, and the party sought to put up a brave face. While presenting the political resolution, Union Minister Nitin Gadkari launched a scathing attack on the BSP-SP alliance. Hitting out at BSP supremo Mayawati, who,...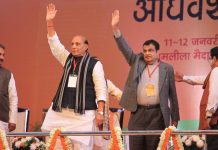 On the first day of its national convention, the BJP passed resolutions on agriculture and welfare of the poor, claiming it had done better than the UPA.