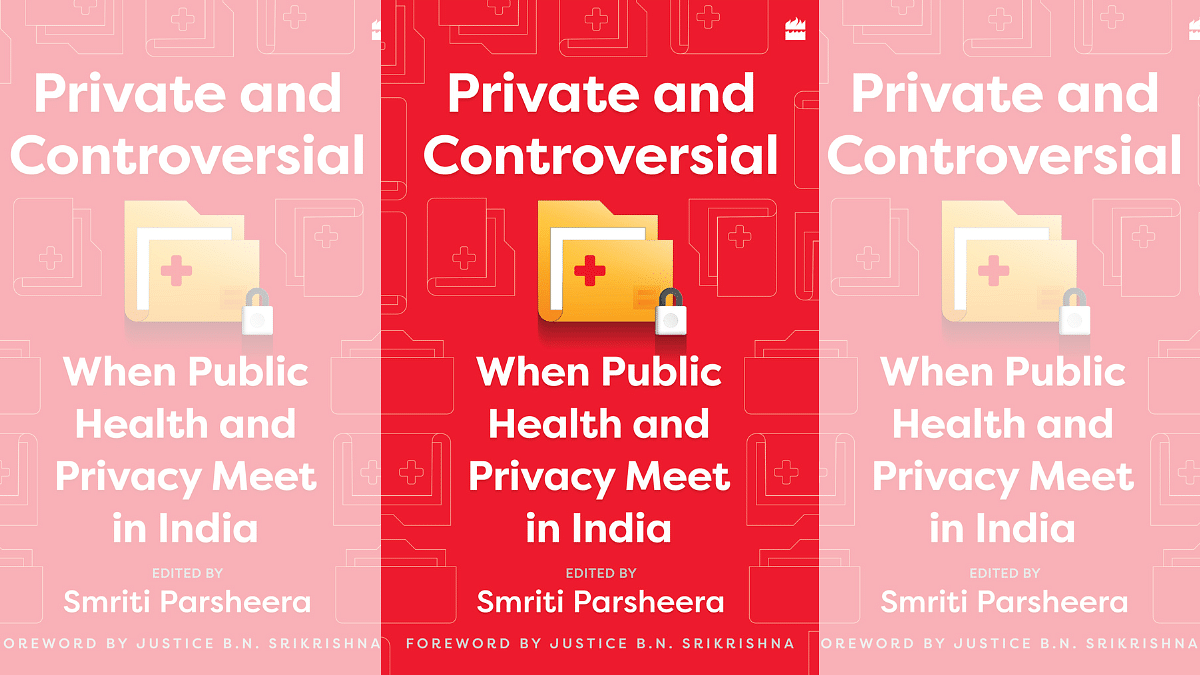 New Delhi: The Covid-19 pandemic served as a reminder about human fallibility. Smriti Parsheera's new book 'Private and Controversial: When Public Health and Privacy Meet in India' makes this reminder teem with intensity, as she investigates the fields of public and private health that constantly cross paths, through areas like sanitation, reproduction, and patient confidentiality.  She offers a detailed study of the intersection between individual privacy and public health.
Parsheera's book of essays illustrates this intersection in the Indian context, shedding glaring, but often overlooked insights. It will be released on ThePrint Softcover, ThePrint's online platform for select non-fiction books on 10 January.
Using the Covid-19 pandemic as a springboard, the essays in 'Private and Controversial' highlight multiple tensions between the fields of public health and privacy. The book covers far-ranging topics, such as health data governance, HIV-AIDS, mental healthcare, reproductive rights, and the role of community workers and artificial intelligence in healthcare.
The essays are written by a number of people who are experts in their respective fields – ranging from law and policy adminstration to economics and public health. The carefully-curated diversity in the list of authors reflects the vastness of the monster that is being dealt with. Data privacy in the Indian health structure calls for variance in the policies that are drafted to protect citizens. The book raises a flurry of questions, and remains accessible – making it a must-read for generalists and experts alike.
Parsheera is a lawyer and public policy researcher working on issues at the intersection of technology and society. She is currently the India Fellow at the CyberBRICS Project hosted by FGV Law School, Brazil, and a PhD candidate at the School of Public Policy, IIT Delhi. She has previously worked with National Institute of Public Finance and Policy, the United Nations Development Programme, as well as the Competition Commission of India.
The book has received praise from personalities who are stalwarts in their fields. "The promise of the computer revolution has to be balanced against the peril of surveillance, of state and private actors that achieve new levels of information about the people and use it against them. Too often, in India, we have rushed ahead into the computer revolution without pondering the implications. Smriti Parsheera has built an important book which examines this tension in the field of health. Everyone interested in the future of freedom in India should read this book," says Ila Patnaik, Chief Economist with the Aditya Birla Group.
Apar Gupta, Executive Director at Internet Freedom Foundation, an organisation that is at the frontlines of data breaches and the threat it poses, called it "a timely account by experts written with clarity, meant to be read by every Indian. It presents the work of India's best privacy and public health experts in an engaging, popular narrative".
---
Also read: 'Mr Kashmir' A.S. Dulat's memoir sheds light on the life of a spymaster
---