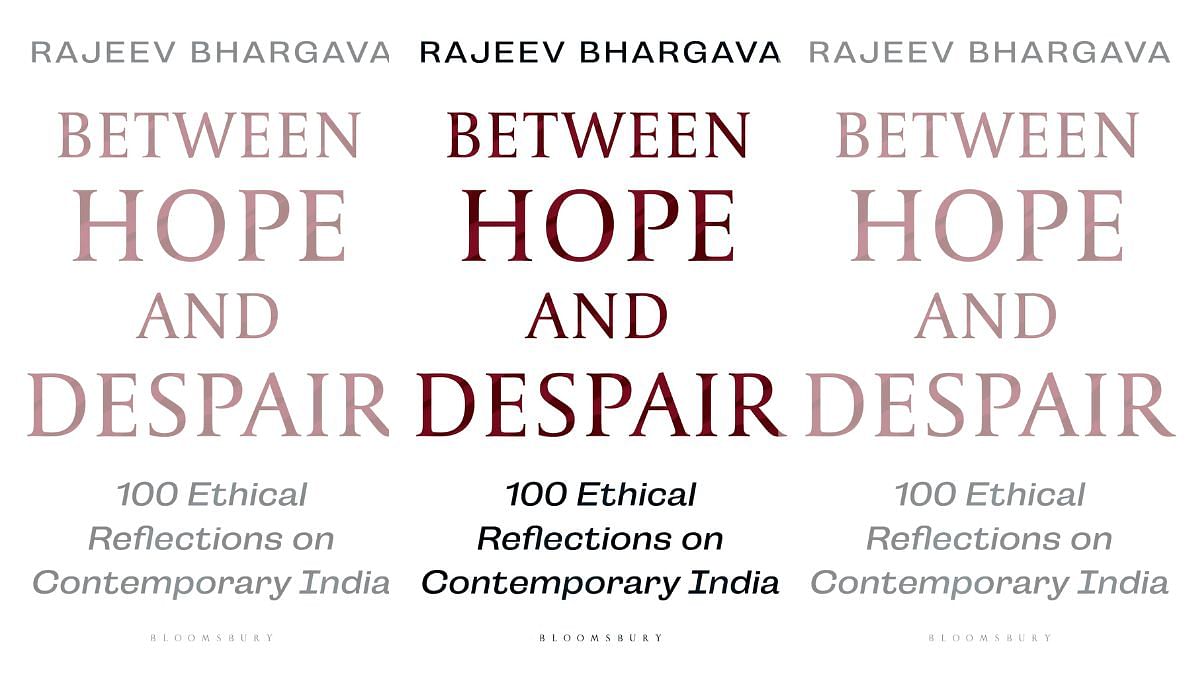 New Delhi: Political theorist Rajeev Bhargava's latest book — a collection of essays — delves into the meaning of 'constitutional democracy' and takes readers through a journey of reflection as the author explores the founding narrative of India as a republic.
Published by Bloomsbury, 'Between Hope and Despair: 100 Ethical Reflections on Contemporary India' by Bhargava will be released on 20 January on Softcover, ThePrint's online venue to launch non-fiction books.
Bhargava, also a professor and an honorary fellow at the Centre for the Study of Developing Societies in Delhi, has been working in the field of political theory for the past four decades.
In his latest book, Bhargava says that India's collective ethical identity is under threat. But he also adds that concerns of those disenchanted with the idea of a pluralist India can be addressed within the framework of the country's constitutional democracy.
Bhargava has also written numerous other books, including Individualism in Social Science (1992), What Is Political Theory and Why Do We Need It? (2010) and The Promise of India's Secular Democracy (2010). The latest book is a collection of 100 essays, spread across roughly 350 pages.
Bhargava believes that if people understand the core of the country's ethical vision, they might be able to "save the country from further polarisation". Within themes such as the rights, treasuring democracy and more, the essays take a look at the need for a Constitution, the importance of the Right to Protest and qualities one should expect from their leaders.
'Mandatory reading'
From politicians to former judges, Between Hope and Despair has received praise from numerous notable personalities.
Hamid Ansari, former vice president of India, called the book a "mandatory reading for those who wish to make India a better, more humane society".
Meanwhile, Congress leader and MP Shashi Tharoor said, "Rajeev Bhargava's Between Hope and Despair is a thoughtful look at the social and moral turmoil that faces us in modern India. Examining the nation's past and present while looking towards its future, Bhargava's writing covers a wide range of issues, producing an elegant reflection on India's crisis of ethics.'
Madan Lokur, former justice of Supreme Court of India, said, "He (Bhargava) raises many provocative questions in his essays and tells us where we are in fulfilling the dream of a just, fair and equal society and where our constitutional democracy is taking us, slowly but surely."
---
Also read: 'Original, unique & unprecedented': New book examines India's history through its geography
---