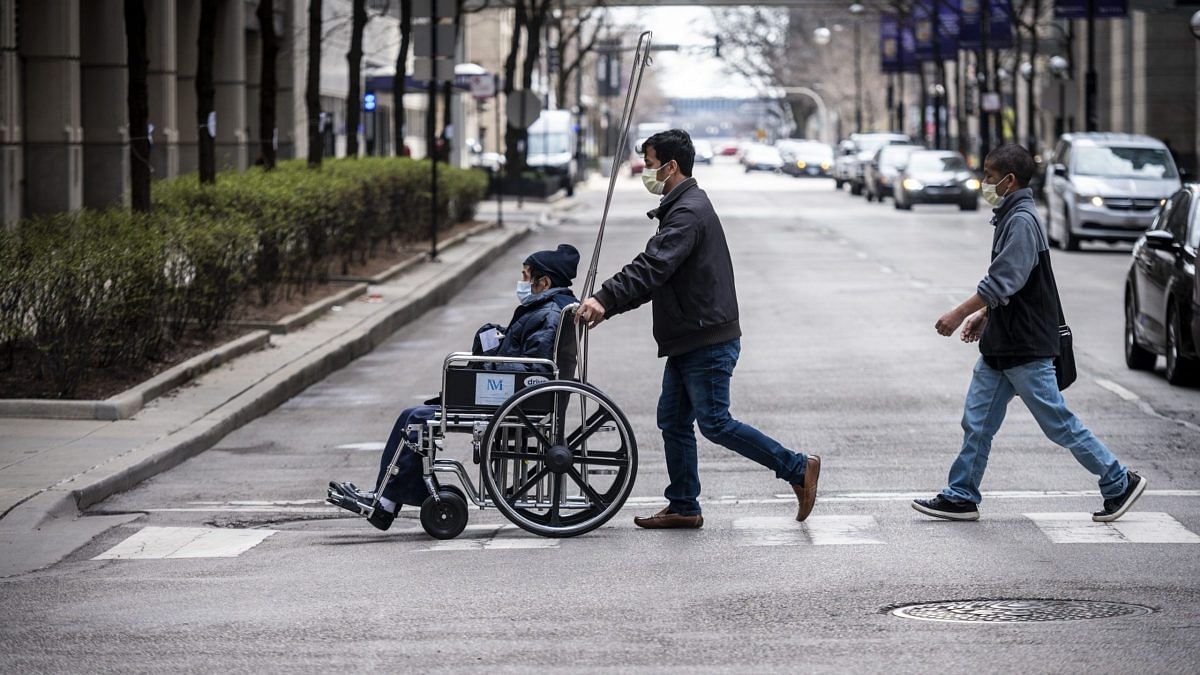 New Delhi: A new Lancet study has shown that social distancing played a crucial role in reducing Covid-19 cases in 25 most-affected US counties between March and April.
Reduction in the number of trips people made outside their homes each day, even before stay-at-home policies were implemented in the US, is strongly linked to decline in the spread of coronavirus cases, says the study published in The Lancet Infectious Diseases.
"Our results strongly support the conclusion that social distancing played a crucial role in the reduction of case growth rates in multiple US counties during March and April, and is therefore an effective mitigation policy for Covid-19 in the US," said Lauren M. Gardner, from the Johns Hopkins University, in a statement.
The researchers used movement data from people's mobile phones as an indicator of social distancing. They then compared local case growths with how people changed their movement patterns.
Daily data was taken from mobile network records between 1 January and 20 April for each US county.
Since the study looks at mobile network data alone, the researchers have said that it cannot account for the additional benefits of other infection-control measures such as wearing face masks and washing hands.
"Critically, we also found that behavioural changes were already underway in many US counties days to weeks before state-level or local-level stay-at-home policies were implemented," Gardner said.
She added, "If individual-level actions were not taken and social distancing behaviour was delayed until the state-level directives were implemented, Covid-19 would have been able to circulate unmitigated for additional weeks in some locations, inevitably resulting in more infections and deaths."
---
Also read: Web-like substance emitted by white blood cells could worsen outcome in Covid patients: Study
---
'Drop in mobility from 35 to 63 per cent'
The researchers used statistical models to evaluate how social distancing affected the rate of new infections in each of the 25 US counties that had the highest number of confirmed Covid-19 cases as of 16 April.
For all these counties, the correlation between movement patterns and case growth was significant. The researchers found that from 24 January to 17 April, mobility had dropped from 35 to 63 per cent of the normal patterns.
The correlation between decrease in movement and Covid-19 spread was observed 9 to 12 days later, they said.
The authors also noted that their study was unable to differentiate between low-risk and high-risk trips. For example, multiple trips to a park probably belong to the lower risk category than a single trip to the grocery store.
They also noted that there may be errors in the case data due to reporting issues and limited Covid-19 testing capacity in the initial stages of the pandemic.
---
Also read: RT-PCR, antigen, antibody, TrueNAT — all you need to know about the different Covid tests
---