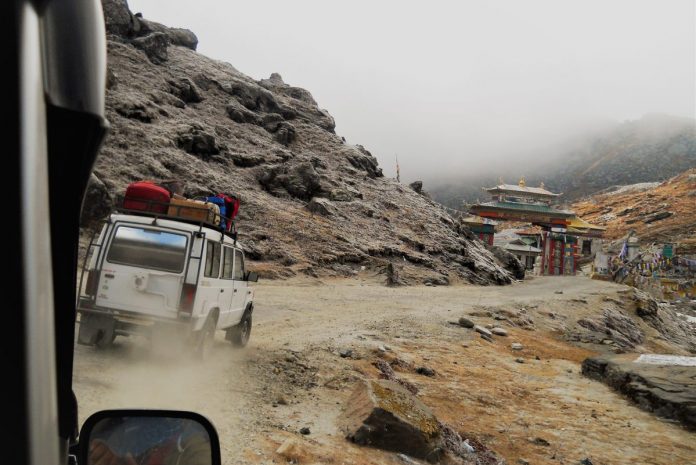 Text Size:
The lack of all-weather connectivity to Tawang has always put India at a disadvantage to China in the region; the tunnels are thus very important to the Army.
New Delhi: India's new plan to construct road tunnels at Se La in Arunachal Pradesh is likely to invite attention, and possibly objections from China, given the strategic significance of the opening up of an all-weather route to the contentious Tawang region.
Beijing is expected to raise the issue with India sooner or later, given the Chinese claim over Arunachal Pradesh. Though the objections are not likely to be very strong, the familiar old line of 'no change in the status quo' in Arunachal is likely to be used.
Military advantage
Se La is located on the Bomdila-Tawang road, and has been a critical defence zone for India against aggression from across the border. The fall of the 4,170 metre high pass in 1962 was the turning point of the Sino-Indian war, when China ripped open Indian defences in the Eastern Sector.
However, a lot has changed since 1962. India now maintains a strong military presence in Arunachal Pradesh. While Tawang itself is well defended, the largest body of troops that India has closest to this border is at Tezpur, the headquarters of the Army's 4 Corps.
But connectivity to Tawang and beyond, where China has been increasing its presence in the form of troops, air and land connectivity as well as new rail lines, has always been a problem area for India.
At present, Army convoys take anything from 12-16 hours to make the journey up to Tawang, a torturous road that has hairpin bends, excessive snowfall, and frequent landslides that cut off access for a good part of the year. With the land route cut off in winters, helicopters are utilised excessively to drop supplies, transport troops, and evacuate casualties.
The plan is to construct two tunnels at Se La – 475 metres and 1,790 meters long – under the Border Roads Organisation's Vartak Project. This will cut down travel time by an hour and reduce the road distance by about 10 km. But the important factor again is all-weather access; the current instability in connectivity to Tawang will be nullified. An alternate western axis to Tawang is also in the works, which along with the Se La tunnels, will bring relief to the Army.
"At present, there is a mobilisation factor that works in favour of China. The tunnel will reduce that to an extent," a senior official said.
The other military advantage of the tunnel will be that it would make cutting Tawang off from the rest of the nation difficult in case of extended hostilities. "Tunnels are difficult to interdict. In case the Bomdila-Tawang axis gets interdicted, we will have a problem at our hands. A tunnel makes that much more difficult," the official said.
Get the PrintEssential to make sense of the day's key developments