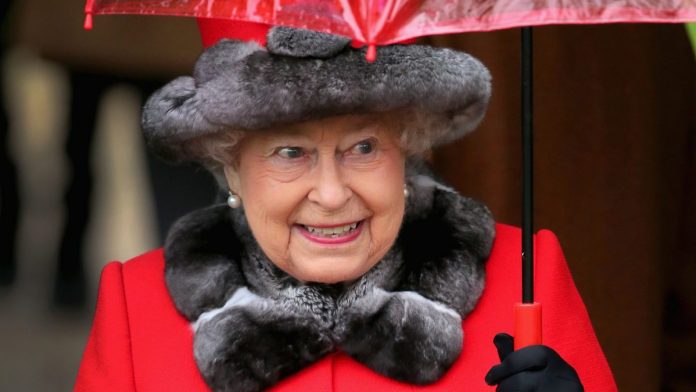 Text Size:
'Motherland' over birthday party
A Supreme Court lawyer who was invited to the British queen's birthday celebrations at the UK high commission this month has decided to "give the event a miss".
In his RSVP letter to the British High Commission, Utsav Singh Bains has attributed the decision to a recent study on the complicity of the British Empire in the deaths of 30 lakh Indians during the Bengal famine of 1943.
The study in question, conducted by researchers from IIT-Gandhinagar, University of California Los Angeles (UCLA) and the Indian Meteorological department, cited science to back an assertion made by Indians for decades — that the Bengal famine in 1943 was a result of then British prime minister Winston Churchill's policies and not drought.
Bains has said it would be an ultimate betrayal of his motherland if he attended the birthday celebrations, and added that he would boycott all functions hosted under the aegis of the British government until it issued an official apology for the crimes committed by India's former colonial rulers.
When a union minister forgot he switched parties 
With the election season heating up in the country, politicians are ironing clothes and washing utensils and even trying to ride a cycle on a stage to woo the voters. But nothing gets funnier than electioneering gaffes.
Recently, the Telangana Rashtra Samithi (TRS) candidate from Khammam, Nama Nageswara Rao, appealed to people to vote for the cycle symbol (of Telugu Desam Party) instead of TRS's car symbol. Rao completely forgot that he had switched sides, from TDP to TRS, just last month.
Earlier, Union minister K.J. Alphons, who officially began his election campaign from 23 March, landed up seeking votes from the wrong constituency on the first day itself. After landing at Kochi's airport, Alphons decided to take a bus to his constituency Ernakulam. But on the way he decided to stop at Aluva, on the outskirts of Ernakulam city, and began seeking votes. The local leaders told him only later that Aluva falls in the neighbouring Chalakudy constituency.
In Tamil Nadu, forests minister Dindigul C. Sreenivasan had the voters in splits at a public meeting when he asked people to vote for ally Pattali Makkal Katchi (PMK) — its election symbol is the fruit 'mango'. However, in his excitement, Sreenivasan asked the people to vote for the 'apple' symbol.
Earlier, the ruling TDP in Andhra Pradesh was left blushing when chief minister N. Chandrababu Naidu and his son Nara Lokesh submitted their nomination papers from Kuppam and Mangalgiri seats, respectively. In one of the annexures to the CM's nomination papers, Kharjura Naidu, who is Chandrababu Naidu's father, was named as his 'husband'. In a similar mistake, Lokesh's papers had Chandrababu Naidu named as his 'husband'.
---
Also read: Nitish Kumar, Sushil Modi face ire of 'upset' Bihar BJP MPs
---
PM Modi forces top Assam BJP leaders to alter plans for him
Prime Minister Narendra Modi's frenzied tour schedule to campaign for his party in the run-up to the Lok Sabha polls often ends up throwing off the plans of many top leaders of the party. On Tuesday, the prime minister was in Odisha and Bihar to campaign and address three rallies. The PM, however, decided not to return to Delhi at night and instead took a halt in Assam's Dibrugarh since he had a morning rally in Arunachal Pradesh the following day.
This meant the top leaders in Assam had to be present to receive Modi. Chief Minister Sarbananda Sonowal and senior minister Himanta Biswa Sarma — busy themselves with campaigning — both had to rework their schedules and cut out their campaign plans for that evening in order to receive the prime minister.
With Modi's campaign only expected to get more hectic, other top leaders are also bracing themselves for possible last minute changes in their plans.
---
Also read: Congress has found out who politicised Pakistan airstrikes — the BJP
---
(Contributors: Ruhi Tewari, Rohini Swamy and Ritika Jain)
Get the PrintEssential to make sense of the day's key developments