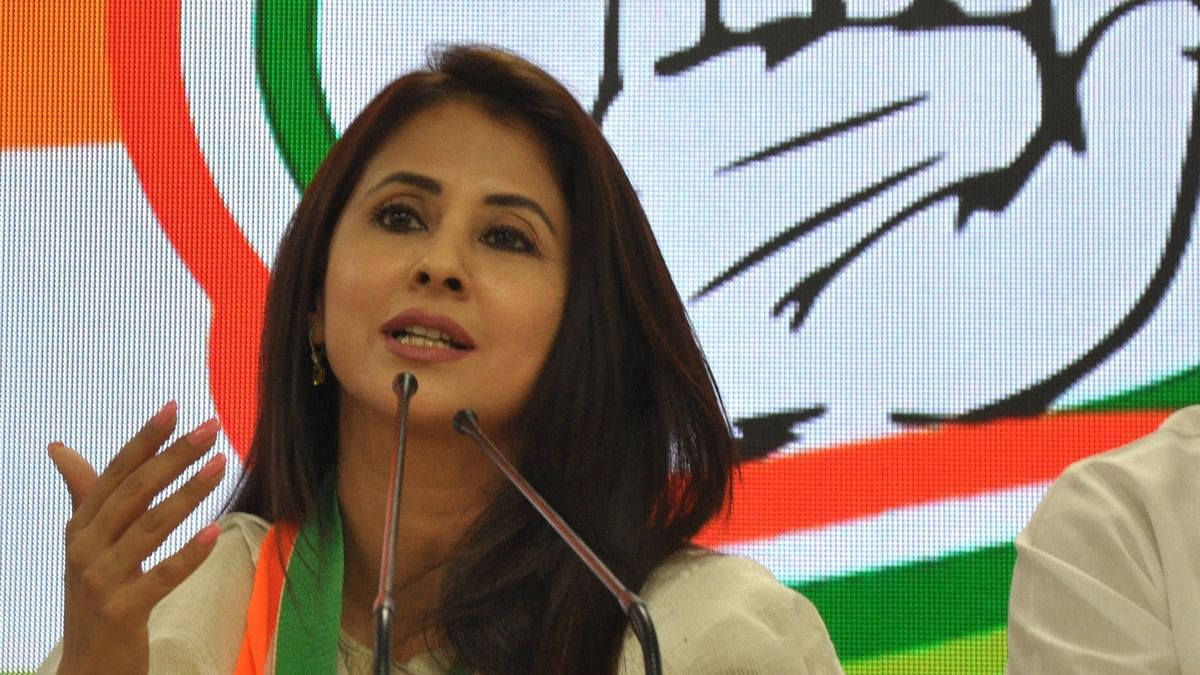 Mumbai: When Urmila Matondkar joined the Congress in March, the actor who had been fielded in the Lok Sabha elections insisted that she was here for the long haul.
Six months later, Matondkar Tuesday said she has resigned from the party. In a statement, she blamed the "petty in-house politics" as reasons for her resignation.
While infighting has been an issue that has systematically weakened the Congress in Mumbai, local leaders who ran Matondkar's election campaign in the Mumbai North constituency said they did everything in their power to canvass on the ground for her and were surprised with her allegations against party members.
---
Also read: Urmila Matondkar quits Congress just months after her political debut
---
'Key functionaries not committed' 
Matondkar, in her statement, said key functionaries of the Mumbai Congress were "either unable or not committed" to better the party's functioning.
"My political and social sensibilities refuse to allow vested interests in the party to use me as a means to fight petty in-house politics instead of working on a bigger goal in Mumbai Congress," she added.
The actor also cited a previous letter to former Congress president Milind Deora in May, where she had complained about her campaign coordinators and functionaries in the Mumbai North region. Deora had subsequently resigned from the post and former MP Eknath Gaikwad was appointed as acting president of the city unit.
Matondkar had earlier alleged that campaign coordinators lacked political maturity and failed to mobilise ground workers as well as hold meetings at the ward and block levels. She had particularly named Bhushan Patil and Sandesh Kondwilkar — workers known to be close to former Mumbai Congress president Sanjay Nirupam.
She has now alleged that no action was taken regarding her letter which was leaked to the media in July, in "act of blatant betrayal". The letter had later triggered a war of words between Nirupam and Deora — two Congress leaders famously known for not getting along.
Hours after she quit the party Tuesday, Nirupam took to Twitter to say that he had cautioned Matondkar to not get into the infighting.
Infighting is part & partial of every organisations. We must fight against this instead of giving up.
I had cautioned @UrmilaMatondkar long ago & told her not to get into it & have patience.
Its unfortunate that she has resigned. Request her to rethink over her decision.

— Sanjay Nirupam (@sanjaynirupam) September 10, 2019
Speaking to ThePrint, acting Congress president Gaikwad said, "I had informal discussions with Matondkar. She wanted some people to be removed from their posts. I told her that it is not possible to dismiss people outright and whatever her concerns are, we will address them step by step after the assembly elections next month."
'Nobody worked against her'
Congress leaders who had worked on Matondkar's campaign said all members, even the ones she had named in her complaint letter to Deora, supported her on the ground. Being a political debutante her expectations were perhaps different, they added.
"Firstly, there wasn't much time because she joined the party only towards March-end. We still opened a campaign office in Borivali for which senior Congress leaders had come. The party's karyakartas (workers) would meticulously organise local ward-level meetings and padayatras (long marches). In fact, she hardly interacted with the karyakartas. She would address her padayatras and leave," said a Congress functionary from the Mumbai North constituency.
He also added that the entire senior leadership had showed up for Matondkar's campaign, including Nationalist Congress Party (NCP) Chief Sharad Pawar, Congress' Maharashtra in-charge Mallikarjun Kharge, Deora and Nirupam.
While she alleged that there was constant pressure on her family to cough up money for her campaign, the functionary further explained that there were limitations to campaign funding and expenditure. "But nobody pressurised her or her family," he added.
Another Congress leader said even Patil — who Matondkar had singled out in her letter — was present at the time the actor was inducted into the party. "Patil ran her entire campaign in Borivali and was in charge of printing all her campaign material, voter slips and other materials. Kondwilkar, on the other hand, handled all government permissions required for her campaign events," said the leader.
Yet another party leader, who did not wish to be named, said, "In some ways she blamed the party and its leaders for her loss, but the fact is that she was new in the political field. A party can only do so much and win or loss also depends on the people's connect with a candidate."
Sources from Matondkar's constituency also said that after the Lok Sabha elections the actor was not actively involved in the party's activities. They alleged that she did not meet any karyakarta or attend party functions.
A senior leader also gave an example of how Matondkar had responded to a request from Priyanka Gandhi Vadra's office to attend Rajiv Gandhi's birth anniversary celebrations in Lucknow last month by asking the Congress general secretary's personal assistant to get in touch with hers.
"One doesn't respond to Priyanka Gandhi this way. It is bordering on arrogance. Yes, there is infighting in every constituency, and that is the case in every party. But seasoned leaders ignore it and keep working. She was advised to do the same," he added.
---
Also read: Difficult for actors to speak up as it invites anti-national tag: Urmila Matondkar 
---