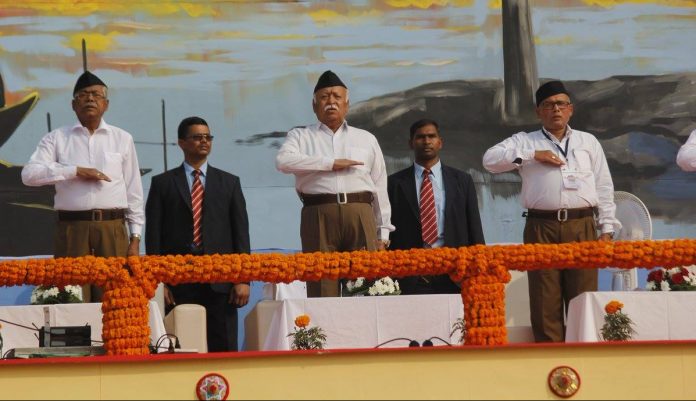 Text Size:
According to RSS affiliate Bharatiya Shikshan Manch, many states, including opposition-ruled Punjab, Karnataka and Odisha, have given positive responses.
Ujjain: The Rashtriya Swayamsevak Sangh is trying to bring on board a large number of states, including those ruled by opposition parties, to facilitate the seamless transition of gurukul students into the mainstream education system.
RSS affiliate Bharatiya Shikshan Manch has written to many states, and says it has received positive responses not just from BJP-ruled states, but also the likes of Punjab, Karnataka (both ruled by the Congress) and Odisha (ruled by the Biju Janata Dal).
"This would give a fillip to the gurukul system," said Mukul Kanitkar, BSM's national organising secretary, at the Virat Gurukul Sammelan in Ujjain, Madhya Pradesh.
To achieve this, the RSS has asked state governments to establish a board on the lines of the National Assessment and Accreditation Council, which will provide accreditation to gurukuls and categorise them on levels equivalent to the contemporary education system. "The nodal agency for this will be the Maharshi Sandipani Rashtriya Ved Vidya Pratishthan," said Kanitkar.
However, the proposed board will not have experts from the mainstream education system.
"We would want experts from the gurukul system, or distinguished members having Vedic knowledge in addition to mainstream education. They should thoroughly evaluate each gurukul, and only then give accreditation," said Kanitkar.
Challenges for gurukuls
Kanitkar believes the main challenge facing gurukuls is to catch students young enough, given the competition from mainstream education.
"The gurukul system believes that students should be admitted at the age of eight. But by then, a majority of students get into the mainstream. So, we now admit students as young as six. But it is a challenge that needs to be dealt with," Kanitkar said.
The RSS also plans to organise short and long-term courses twice a year to train teachers willing to teach in gurukuls.
While there are few gurukuls which teach English, a majority are Sanskrit-medium. Kanitkar said it would be a gurukul's choice to adopt a language for teaching. He also added that there would be co-ed gurukuls as well as separate ones for boys and girls.
Separate fact from fiction, the real from the fake going viral on social media, on HoaXposed .