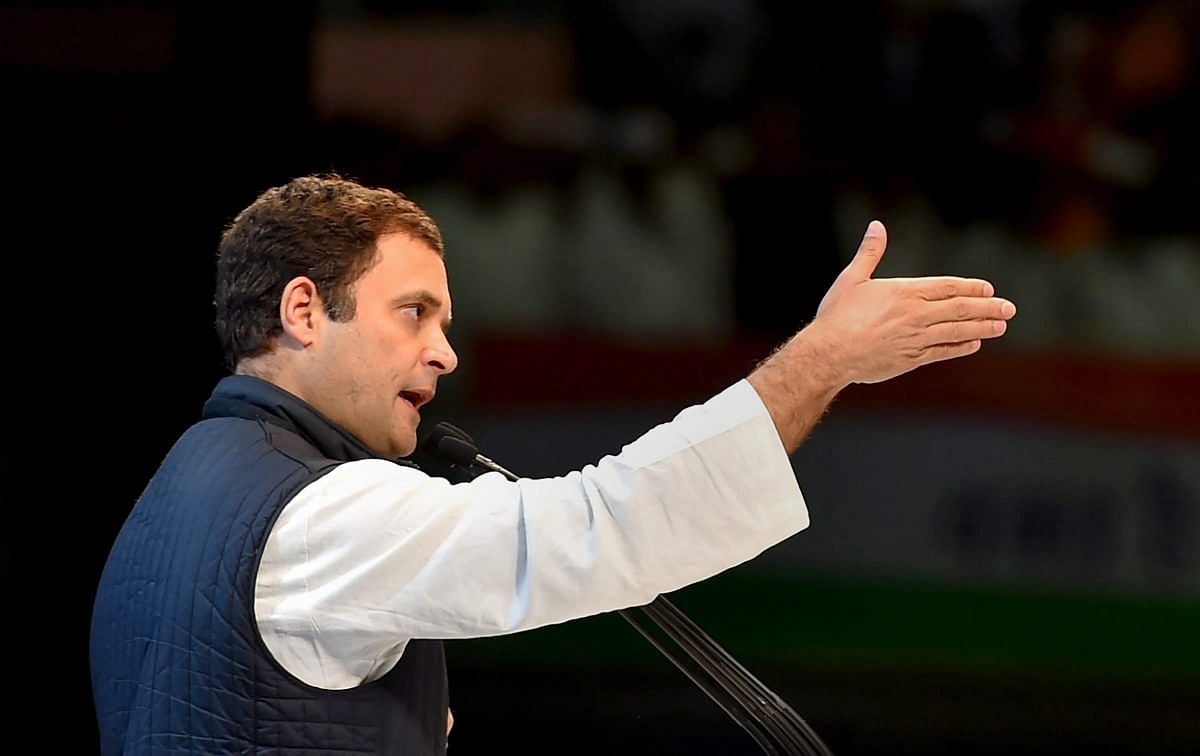 The Congress president had said he wanted to go on the pilgrimage after his plane nosedived during a trip to Karnataka during campaigning.
New Delhi: Congress president Rahul Gandhi is expected to embark on a Kailash Mansarovar Yatra on 31 August.
Currently, Rahul is in Kerala on a two-day trip and will return to Delhi Wednesday night.
He planned to undertake the pilgrimage just after the Karnataka assembly elections but could not because of his tight schedule.
On 29 April, while addressing the Jan Aakrosh Rally in Delhi Rahul had said, "Two-three days ago, we were going to Karnataka in a plane and the plane nosedived and fell 8,000 feet and I thought 'Gadi Gayi'."
---
Also read: If Rahul Gandhi can be cornered for 1984, why not Narendra Modi for 2002?
---
"At that time, it came to my mind that I haven't visited Kailash. After Karnataka elections, I shall take a leave to complete the Kailash Yatra," he added.
However, his tight schedule, including his foreign visits and some state visits, left Rahul with no time to complete the 15-day-long yatra. Congress sources say that now Rahul has squeezed his schedule before starting the campaign for upcoming assembly polls and will embark on the pilgrimage.
After his return, the Congress president will go to Bhopal on 17 September to meet state leaders. He will formally launch the party campaign in Madhya Pradesh in the last week of September.
---
Also read: The hypocrisy of Rahul Gandhi invoking Guru Nanak in front of NRIs in Berlin
---
In the past, Rahul has called himself an ardent devotee of Lord Shiva and even wore a Rudraksh around his neck during the Gujarat assembly elections last year. His party claimed that Rahul is a 'janeu-dhari Brahmin' (a Brahmin wearing the sacred thread).
Since the Gujarat elections, Rahul has made it a point to go to temples in every state he visits. His temple-run continued even during the Karnataka election campaign.
Earlier this month, when he was in Jaipur to address party workers, he visited Govind Dev-Ji temple in the capital city of Rajasthan.