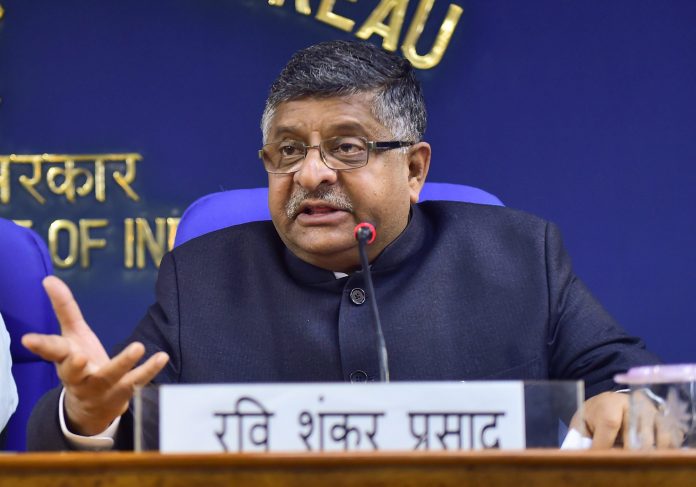 Text Size:
At ex-MP Jay Panda's book launch, Congress' Manish Tewari says SC struck down a similar attempt in 1991. But Prasad says it won't be a legal amendment.
New Delhi: Union Law Minister Ravi Shankar Prasad has clarified that to implement the cabinet's decision to start giving 10 per cent reservation to 'economically-backward' upper castes in government jobs, the Centre will bring in a constitutional amendment and not a legal one.
Prasad was responding to former union minister and Congress leader Manish Tewari at the launch of former MP Baijayant Panda's book, Lutyens' Maverick.
---
Also read: Why Modi government's quota move may not yield the results it wants
---
Big debate
Tewari raised the point that a similar proposal had been made by the P.V. Narasimha Rao government in 1991, but it was struck down by the Supreme Court on constitutional grounds.
"The Supreme Court said that the Indian Constitution does not provide for reservation on economic basis. They said reservation can be given to only socially and educationally backward classes… so we will have to wait and see as to what is the constitutional amendment that the NDA-BJP government will like to bring in at the fag end of its tenure," he said.
In response, Prasad reiterated that the apex court had said in 1991 that in the current constitutional architecture, no reservation can be given to the economically backward.
"We are coming with a constitutional amendment. That is the only thing I can share… a separate constitutional platform for the economically-weaker sections. It's a constitutional amendment and not a legal amendment," he said, refusing to add any more till the subject comes up in Parliament Tuesday.
Senior Nationalist Congress Party leader Praful Patel, meanwhile, questioned the hurry shown by the BJP-led NDA government in approving the quota proposal in the last three months of its term.
"That is the core point. We are discussing something so important without applying our minds to it," Patel said, adding that parliamentarians will have too little time to go through it thoroughly and debate and discuss it in the House. "Nobody knows the fine print of it… would we be able to discuss it objectively, constructively?"
On his part, Panda, who represented the Biju Janata Dal in the Lok Sabha before being suspended by his party and subsequently resigning his membership last year, said that a quota based on economic grounds is a positive step. He said it will create a sort of balance between two groups — people who were earlier socially and educationally backward and are within the ambit of reservations right now, and those who are economically backward and are set to receive their own quota. This, he believes, may end the resentment that has crept in to the latter group.
---
Also read: Five reasons why the BJP's upper-caste quota gambit could backfire
---
On GST
The panelists also discussed a host of other topics that find mention in Panda's book, including the fall in the political discourse over the years, as well as economic issues such as the goods and services tax introduced by the NDA government.
Panda called the introduction of GST a "seminal moment", whose worth people will realise years down the line.
Minister Prasad added that the notion that the government has decided on GST unilaterally is wrong. He clarified that despite the perceived divide on the issue, all decisions are taken by the GST Council, which is headed by the Union Finance Minister and includes all state finance ministers.
"Not a single decision has been taken without approval of the GST Council. All decisions have been taken in a unanimous manner," he said.
This article has been updated to better reflect Jay Panda's take on the new quota for economically-backward upper castes.
Read Global Pulse for a sampler of the big international stories, and why they matter.