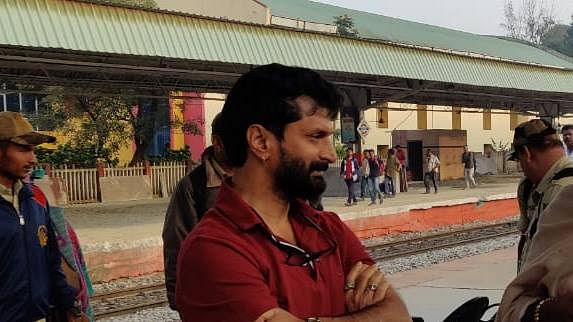 Bengaluru: A minister of the BJP government in Karnataka has threatened a post-Godhra-like situation in the state if the "patience of the majority community is tested" by leaders making "inflammatory" speeches at the Citizenship (Amendment) Act protests.
C.T. Ravi, the Minister for Tourism and Kannada Culture, was responding to a statement by Congress MLA U.T. Khader who said Karnataka would burn if the controversial legislation is implemented in the state.
"Khader is an expert in setting fires. People with such mindset were the ones who set fire in Godhra and killed kar sevaks. We know about them," Ravi told the local media.
"Just jog your memory to what happened at Godhra. You can see what answer can be given. After the train was set on fire in Godhra, people were provoked and you know what happened later. I hope Khader remembers it. If he doesn't, let him remind himself of it," he added.
"The majority is very patient right now. That is why you are setting fire here," Ravi said. "He (Khader) knows what will happen if there is a reaction. The majority is capable of repeating it. Just don't test our patience. Our patience is not our weakness."
Godhra is the railway station in Gujarat where the Sabarmati Express was set on fire, taking the lives of 59 passengers. It sparked the 2002 anti-Muslim pogrom in Gujarat.  
Ravi further said that there are a few who are in the mood to transform India into Pakistan. "Khader could be one among them. But we will not allow this to happen. Such people will be deported to Pakistan," he said.
---
Also read: BJP expected support for citizenship law, not 'spontaneous' protests across the country
---
'Karnataka will be blown to cinders if CAA inplemented'
On 17 December, Khader, Congress' Mangalore MLA (formerly called Ullal) in a speech had warned Chief Minister B.S Yediyurappa that if the BJP tried to forcefully implement the Citizen Amendment Act in Karnataka, the state will be blown to cinders.
"The country is in flames right now. Karnataka as a state is an island of peace. But I have seen in the social media that CAA will be implemented in Karnataka. I am warning the chief minister that if you implement it, Karnataka will be blown up in cinders," a video shows him saying at a public meeting in Mangaluru.
On Friday, Khader along with several Congress leaders were detained at the Mangaluru airport. Speaking to ThePrint from the airport, Khader responded to Ravi's remarks by saying that a responsible state government minister should refrain from making such statements.
"Instead of doing their duty as the government, the statements that he has made will only increase problems in the state and not solve the issue,"Khader said. "Our priority should be to bring peace to the state and keep politics aside. We can have a debate later on these issues."
In his speech, Khader told ThePrint that it was wrong to misinterpret his statement to make it look like Karnataka would burn.
"I was only concerned that the flames of protests that are spreading across India could reach our state. I was sending out a warning that such a situation should not arise in Karnataka like it has in other parts of the country," Khader clarified. "I only said that our state should not burn due to protests."
His speech, however, led to several BJP leaders accusing him of trying to incite violence in the state.
The BJP's national general secretary (organisation) B.L. Santhosh blamed Khader for the violence in Mangaluru that led to the death of two people.
"U T Khader, Cong MLA who incited people by his extreme threats is directly responsible for loss of 2 lives n Mangaluru police firing today (Thursday).. Should be booked under law," Santhosh had tweeted.
UT Khader , Cong MLA who incited people by his extreme threats is directly responsible for loss of 2 lives n Mangaluru police firing today … Should be booked under law … @suvarnanewstv @tv9kannada @BJP4India

— B L Santhosh (@blsanthosh) December 19, 2019