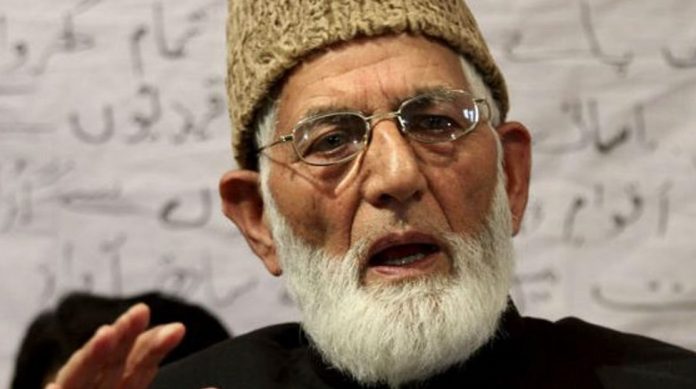 Text Size:
Joint leadership issues statement calling for Pakistan and people of Kashmir to be included as key stakeholders; wants Centre to clearly state agenda of talks.
New Delhi: In a clear change of stance, the Joint Resistance Leadership (JRL), an amalgamation of separatist groups in the Kashmir Valley, Tuesday said it was ready to talk with the Centre but only if it clearly states the agenda for the dialogue, and includes Pakistan and the people of the state as the key stakeholders.
This is for the first time that the JRL, which includes Syed Ali Shah Geelani's Hurriyat Conference, moderate Hurriyat leader Mirwaiz Umar Farooq and Jammu and Kashmir Liberation Front's Yasin Malik, has expressed a willingness to hold talks. At the same time, though, it underlined that the offer of talks from the Centre — made Saturday — was "unclear and ambiguous."
In a meeting at Geelani's Srinagar residence, the three separatist leaders held deliberations on the political situation in the state.
"Any effort that the government of India (GoI) makes in this direction will find takers in Kashmir and Pakistan. Let GoI give clarity on what it wants to talk about and speak in one language, we are ready to join the process," the JRL said in a statement.
"Talks that are so held, keeping in view the concerns and needs of stakeholders, especially the most afflicted party, to the satisfaction of all will surely be successful and result oriented," they added.
Stating that Jammu and Kashmir is a divided territory and that half of it is in Pakistan, the separatist leaders said that the dispute had three stakeholders — India, Pakistan and the people of Kashmir.
"The stakes for people of Kashmir are very high, we have invested heavily in our struggle for our right to self-determination and cannot afford to be part of an ambiguous effort that has no clarity and direction," the JRL statement said.
On Saturday, Union home minister Rajnath Singh had said that the government was ready to hold a dialogue with the Hurriyat Conference leadership if the separatists came forward.
The JRL has demanded clarity in what the Centre was trying to convey. "While Rajnath Singh says there should be dialogue with both Kashmir and Pakistan… Sushma Swaraj puts a rider and says no talks with Pakistan," the statement said, adding that even BJP president Amit Shah and the J&K director general of police S.P. Vaid had made contradictory remarks on the ceasefire. "All this ambiguity leaves little room to consider the talk about talks seriously with a purpose or warrant a response," the JRL said.
Referring to Prime Minister Narendra Modi's recent speech in Srinagar, the JRL said his purported panacea of "development" for the Kashmir problem, deliberately chose to ignore the historical background of the dispute.
Get the PrintEssential to make sense of the day's key developments