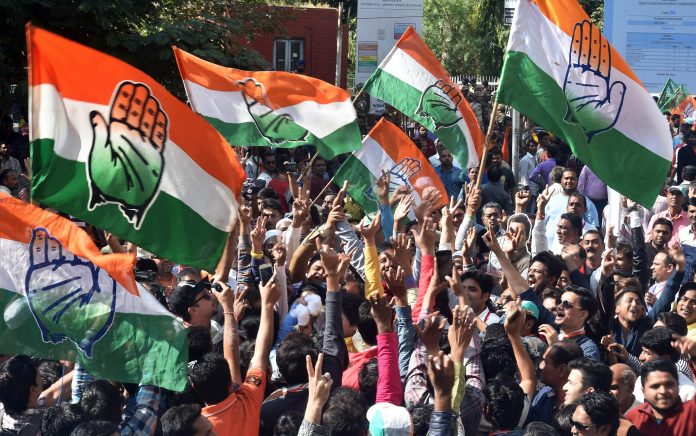 Text Size:
The Congress has formed three committees exclusively for the 2019 polls. These panels will plan, strategise and prepare the manifesto.
New Delhi: The Congress has appointed senior leaders Jairam Ramesh, Rajiv Gowda and Pawan Khera as the convenors of the three poll committees that it has specially formed for the 2019 elections, sources told ThePrint.
The sources said while Ramesh has been appointed the convenor of its core group committee, Gowda will look after the manifesto committee. Pawan Khera has been appointed convenor of the publicity committee.
The party is yet to announce these appointments.
The three committees — which are filled with senior party leaders — were first announced by party president Rahul Gandhi on 25 August. They have been specifically tasked with planning and strategising along with preparing the manifesto for the 2019 general elections.
ThePrint had reported last month that both Jairam and Gowda are crucial to Congress 2019 elections planning.
---
Also read: Congress makes 2019 plan with some help from Priyanka, pins hope on allies and millennials
---
Committees of experts
The core group committee, of which former union minister Ramesh is the convenor, has eight other members. It includes senior leaders such as Ahmed Patel, P. Chidambaram, A.K. Antony, Mallikarjun Kharge, Ghulam Nabi Azad, Randeep Surjewala and others.
The core group will decide on the overall strategy of the party campaign. Ramesh in the past has worked on campaigns for Lok Sabha elections in 2004, 2009 and 2014.
Gowda, a Rajya Sabha MP, currently heads the Congress' research department. He has been working on preparing state-specific research material that Gandhi uses in his speeches and which the party's communication department relies upon, to target the BJP.
The manifesto committee, of which he is convenor, has 19 members, including senior leaders  Chidambaram, Ramesh, Kumari Selja, Salman Khurshid, Shashi Tharoor and others.
---
Also read: Controversial Jairam Ramesh has skills, but some in Congress don't want him to run 2019 war room
---
Congress strategist Sam Pitroda is also part of the committee and he will attend meetings with various people in order to prepare the manifesto. Pitroda had carried out a similar exercise in the December 2017 Gujarat and May 2018 Karnataka assembly elections.
Khera, the Congress spokesperson, handled the publicity of the party campaign during the Gujarat and Karnataka assembly elections. Khera will look after the 13-member publicity committee that has senior leaders Anand Sharma, Manish Tewari, Rajeev Shukla, Pramod Tiwari, Randeep Surjewala, Praveen Chakravarty and others.
Gandhi is not part of any of these committees but he will attend meetings of these panels when he is in town, sources in the Congress said.
In his absence, K. Raju from his office will represent him and submit reports on the outcomes of the meeting to the Congress president. Raju was previously the head of the party's SC/ST cell but was shifted to Rahul's office earlier this year.
Check out My543, our comprehensive report card of all Lok Sabha MPs.