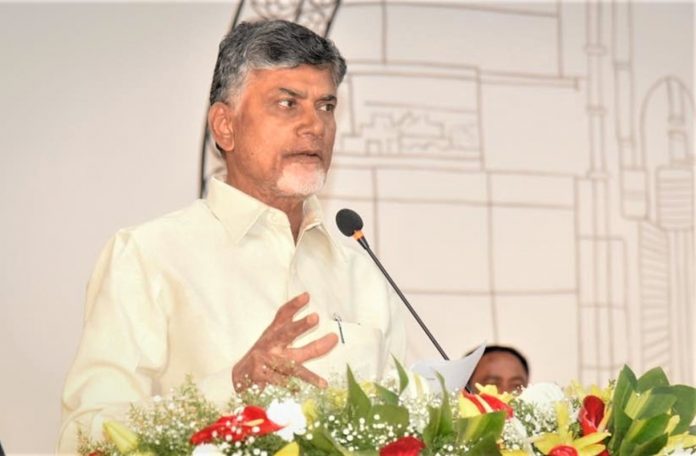 Text Size:
TDP chief doesn't rule out involving Congress as part of larger plan to defeat BJP in 2019 Lok Sabha elections.
New Delhi: TDP chief and Andhra Pradesh chief minister N. Chandrababu Naidu Saturday reached out to leaders of several 'third front' parties — parties which are currently not aligned with either the Congress or the BJP — in a move that is being viewed as an attempt at forging a pre-poll alliance ahead of next year's Lok Sabha elections.
Naidu, who was in the national capital Saturday, held exhaustive talks with leaders such as former JD (U) leader Sharad Yadav, Delhi chief minister Arvind Kejriwal, National Conference president Farooq Abdullah and was slated to also meet BSP Supremo Mayawati and former Union minister Yashwant Sinha.
---
Also read: KCR cozies up to BJP and Naidu to Congress, Third Front takes a back seat
---
It is understood that Naidu is actively pushing all regional parties to stand together against the BJP ahead of 2019 Lok Sabha polls.
Asked if he was trying to cobble together a 'third front', Naidu said that  coalition  governments have been good for the country while Prime Minister Narendra Modi was bad for the country. Naidu also did not rule out taking help from Congress to defeat the BJP.
"Without a national party you cannot form a government. Outside support of a national party has always been there for minority governments," Naidu said.
Incidentally, Naidu was also the convener of NDA during the Atal Bihari Vajpayee era.
On meeting the BSP supremo Mayawati, who has so far refrained from joining hands with the Congress and has decided to field candidates against the Congress in Madhya Pradesh and Chhattisgarh, Naidu hinted at getting Mayawati on board after elections.
"There are some leaders who may not come today with us because of some fears but they may come with us afterwards. We all have to come together as it is democratic and political compulsion of the times," he said.
Naidu also accused the Modi government of punishing politicians and media that was speaking against the BJP.
He said democracy was in peril and asked everyone to come together to "save the country".
"All of us have to move forward. Take Kerala as an example. Many have come together forgetting ideological differences," the CM said.
---
Also read: Under Rahul Gandhi's leadership, the only trump card with Congress is the mahagathbandhan
---
Speaking about on issues concerning his state, including his oft-repeated charge that the Modi government had cheated Andhra Pradesh by not granting it special status, Naidu said, "While we were with the BJP, there was no income tax evasion. Now we stand against them and suddenly there are raids on us."
"I don't want to comment on what is happening in CBI as it is with the court. But, as for the BJP, if they don't like somebody, they attack them. Tomorrow they may attack me as well," Naidu said.
Talking about the forthcoming elections in Telangana, where the TDP has joined hands with the Congress, Naidu said the Centre was trying to destabilise his government in collusion with the governor.
"The recent attack on YSR Congress chief Jagan Mohan Reddy in Andhra has been blamed on TDP government by BJP senior leaders. The airport security
vests with the CISF, which reports to the Centre. The governor called up the Andhra Pradesh DGP to seek report about on the incident," Naidu alleged.
"This is not the governor's job. We have been opposing the post of governor since the Justice Sarkaria Commission days as they work as an agent of the central government and are spying on state governments," he said.
Separate fact from fiction, the real from the fake going viral on social media, on HoaXposed .