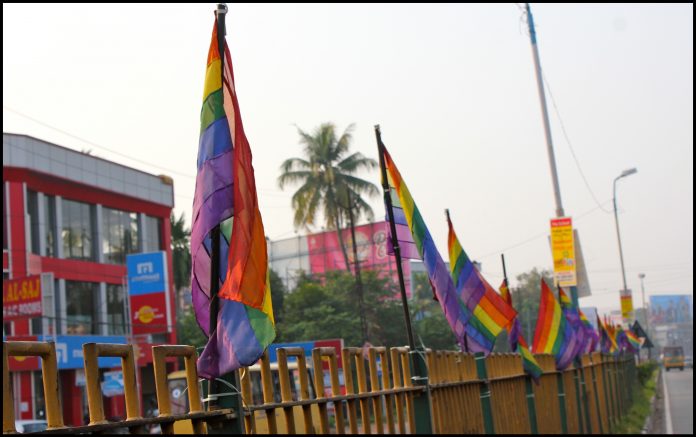 Text Size:
Govt hasn't stated its position so far even though some BJP members have made statements on Section 377 in the past.
New Delhi: As the Supreme Court revisits its own 2012 verdict against decriminalising homosexuality, all eyes are on the Modi government's official line on this colonial law.
A constitution bench headed by Chief Justice of India Dipak Misra will begin hearing Tuesday a batch of pleas to decide on the 2009 verdict by the Delhi high court that read down parts of the controversial law.
The high court had ruled that Section 377 which prohibits "carnal intercourse against the order of nature with any man, woman or animal", was unconstitutional.
Although some members of the Bharatiya Janata Party (BJP) who are now ministers in the Modi cabinet have made statements on Section 377 of the Indian Penal Code in the past, the government has refrained from stating its position so far.
Section 377 also criminalises sexual intercourse that is penile and non-vaginal, deeming it "against the order of nature". The law affects the rights of the LGBT population, in particular, but its provisions can also be applied to heterosexual citizens.
Contradictory statements
In 2013, Rajnath Singh had said that the BJP was not in favour of decriminalising homosexuality.
However, two years later, Arun Jaitley said it was time to reconsider the court's conservative view on homosexuality. "When you have millions of people involved in this (gay sex), you can't nudge them off," Jaitley had said.
Just a few months later, former union law minister Sadananda Gowda was quoted as saying that the government was mulling repealing Section 377. However, Gowda quickly retracted his statement saying he was misquoted on the issue after many within the party and the Rashtriya Swayamsewak Sangh (RSS) criticised his statement.
The attorney general's view
Even attorney general K.K. Venugopal has not made his view public on the issue. He is expected to argue before the court later this week or early next week. Venugopal's stance assumes significance because two of his predecessors — Goolam Vahanvati and Mukul Rohatgi — have earlier refused to defend the law.
In 2012, Goolam Vahanvati, then attorney general of India had made a statement that the Congress-led UPA government "found no fault" in the Delhi high court verdict. Although the implication of his statement was that the UPA government wanted to decriminalise homosexuality, a note prepared by the home ministry said that India was not ready for embracing it yet.
However, Vahanvati refused to defend the law, famously saying that his "conscience would not permit him to do so". He then independently assisted the court as an amicus.
Mukul Rohatgi, who was appointed by the BJP government, has also said that he is in favour of decriminalisation of homosexuality. In fact, it was Rohatgi who signed a petition to certify that the 2012 apex court's ruling was a fit case for reconsideration through a review petition. The Supreme Court rules require a senior advocate to verify that a case is fit for review.
Get the PrintEssential to make sense of the day's key developments