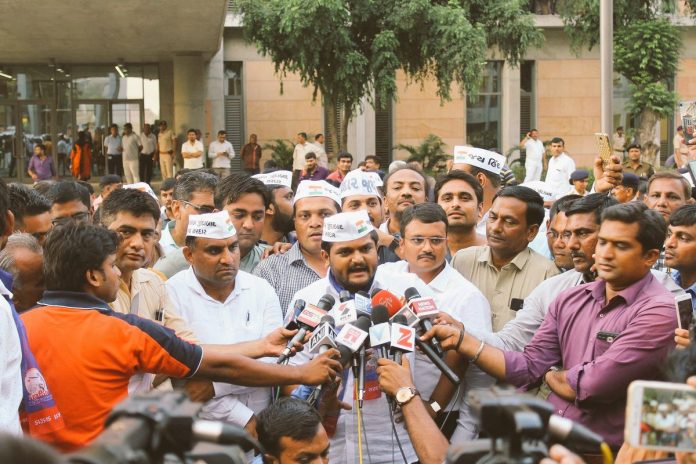 Text Size:
As part of the deal, a commission to examine reservation demands is set to be set up, and cases against Patidars involved in agitation are to be withdrawn.
The Bharatiya Janata Party inched forward in its effort to break the back of the Patel agitation in election-bound Gujarat by firming up the contours of a three-point deal with a conglomeration of Patidar outfits, including Hardik Patel's Patidar Anamat Andolan Samiti.
Insiders told ThePrint that deal, which was worked out in Gujarat Tuesday, involves constituting a commission to examine non-reservation castes and classes' (savarna) demands for reservation. The decision on setting up the commission is expected to be taken at the state cabinet meet Wednesday, added sources.
The second important demand that the government has agreed to meet is the withdrawal of cases lodged against those involved in the agitation demanding reservation for Patels.
The third part of the deal is for the state government to arrange for financial help to the family members of 13 persons who were killed in the Patidar movement. This involves examining the possibility of giving employment to aggrieved family members. "However, the nature of the jobs is yet not finalised," added the source.
While Hardik Patel is said to have praised the decisions taken in the meeting, he maintained that the fight for reservation will continue.
Hardik shared the platform with deputy chief minister Nitin Patel of the BJP. Initial reports had suggested that Hardik had not been called for the meeting.
For the BJP, the meet holds importance as Hardik and his group were being seen as moving away from the BJP.
At least three other prominent organisations demanding reservation for Patidars were invited by the Gujarat government, to pacify the protesting Patidar community.
Separate fact from fiction, the real from the fake going viral on social media, on HoaXposed .