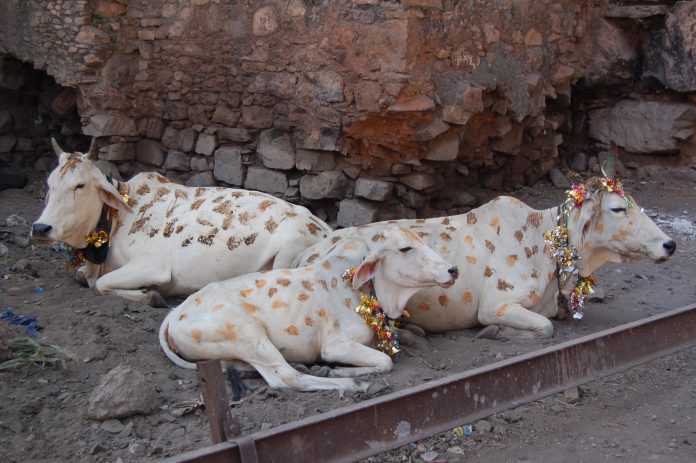 Text Size:
This is the first time since the BJP came to power in 2014 that funding has been increased, chairman S.P. Gupta has asked for an additional Rs 40 crore.
Faridabad: The funds-starved Animal Welfare Board of India (AWBI) is all set to see a huge jump in its budget, what with the Environment ministry increasing its allocation for 2018-19 by more than 250 per cent to Rs 10 crore. And its new chairman S.P. Gupta is clear about where much of this will be spent – cow welfare.
"My motto is welfare of all animals from ant to elephant. But there is no doubt that the cow is the centre. It is our mother, so cannot be ignored," Gupta, who runs his own cow shelter in Haryana, said.
"The board had been in shambles for some time now, but now we have been promised a budget and we already have three new schemes planned."
The new schemes
The first of the three schemes planned by the board is a proposal to make grants to gaushalas available only for those giving shelter to dry, stray or diseased cattle.
"Those giving shelter to milching cattle are running it for commercial purposes; they are like commercial dairies. Why should the board help them?" said Gupta.
Providing grants for the three categories mentioned above would ensure that the animals do not roam about on the roads without any shelter, he added.
The second proposal entails providing relief for cattle rescued when police nabs individuals illegally transporting cattle for slaughter. "A lot of times, these animals are sent off to some gaushala or even left on the road, and they end up going for slaughter again," Gupta said. "We want to have separate grants for them, along with animals rescued during natural calamities."
Finally, the board has planned a Gochar Land Scheme, under which every district that maintains grazing land of a minimum of 100 acres will be given financial aid of Rs 10 lakh each. "We will provide a set of guidelines to all states urging them to ensure that they provide shelter, fodder and develop biogas facilities," Gupta said.
The AWBI has been starved of funds for the last two years and has been caught in acrimonious exchanges with the government, resulting in little or no real activity. But Gupta, who has asked for an additional Rs 40 crore, says the statutory body is all set for revival.
Track record
Last year, ThePrint reported that despite its high-octane and aggressive championing of the cause of cow welfare, the BJP government had cut the AWBI's budget every year since it came to power, with last year's budget being no more than Rs 2.75 crore.
The AWBI office shifted from Chennai to Ballabhgarh earlier this month after the environment ministry cleared a three-year-old proposal. The office has now moved to the premises of the National Institute of Animal Welfare.
While many animal rights activists remain skeptical of Gupta and the AWBI's commitment to animal rights, especially given his pro-government stand on the Tamil traditional bull-fighting sport of Jallikattu, Gupta calls the "success" of Jallikattu this year his "big achievement".
A number of animal rights activists had, however, told ThePrint last month that the cruelty meted out to the bulls continued unabated despite the AWBI guidelines issued on how to conduct the sport.
"There was no cruelty done to animals. Bulls used for Jallikattu are treated like children," he said.
Asked about the loss of human lives during the sporting event this year, Gupta said: "My mandate is to ensure there is no cruelty done to animals. You can ask about human lives to the police."
Get the PrintEssential to make sense of the day's key developments