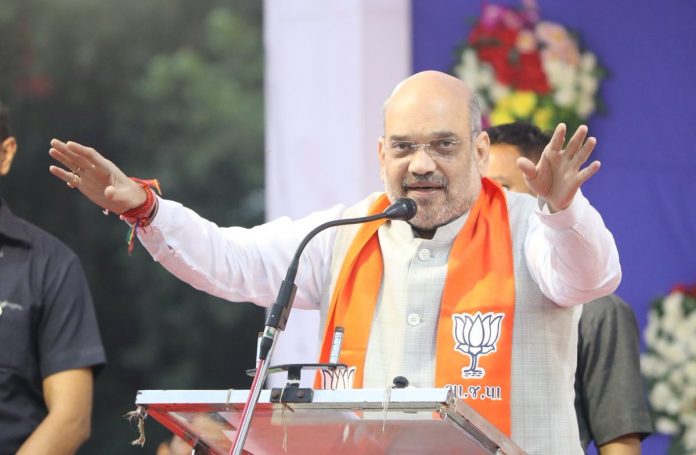 Text Size:
The organisational overhaul has been on the cards for some time but could not be undertaken due to Himachal and Gujarat polls.
New Delhi: This Makar Sankranti, considered auspicious in the Hindu calendar, BJP national president Amit Shah is expected to make a major overhaul in the party's organisational structure.
Changes will be made in the state units and morchas in mid-January as the party prepares for the 2019 Lok Sabha polls, partysources told ThePrint.
The core team of the BJP will also witness changes as many leaders will either be replaced or given new roles.
The sources claimed that new party presidents and morcha heads may be appointed in some states.
The revamp has been on the cards for some time but could not be undertaken due to the assembly elections in Himachal Pradesh and Gujarat.
According to party insiders, the changes were not made earlier to avoid the possibility of some leaders getting upset, leading to more fronts being opened for Shah to tackle when the prestigious Gujarat election was round the corner.
A senior BJP leader claimed that Shah will bring in his core team and confidantes in organisational roles. This would give him agood grip over many state units ahead of the next general election.
"The plan is not to just contest state assembly polls but to ensure that the party would get a comfortable majority in next general election. It is this general election that Shah and PM Modi are focusing their energy on," added the leader.
The states due to vote this year are Karnataka, Tripura, Meghalaya, Mizoram, Rajasthan, Madhya Pradesh and Chhattisgarh.
"The change of guard would be the first step towards making the organisation ready for the next assembly elections," the senior leader said.
Besides the assembly election, the state units will have to prepare for the Lok Sabha election next year.
From interviews to news reports, catch ThePrint live in action on our YouTube channel. Subscribe here .