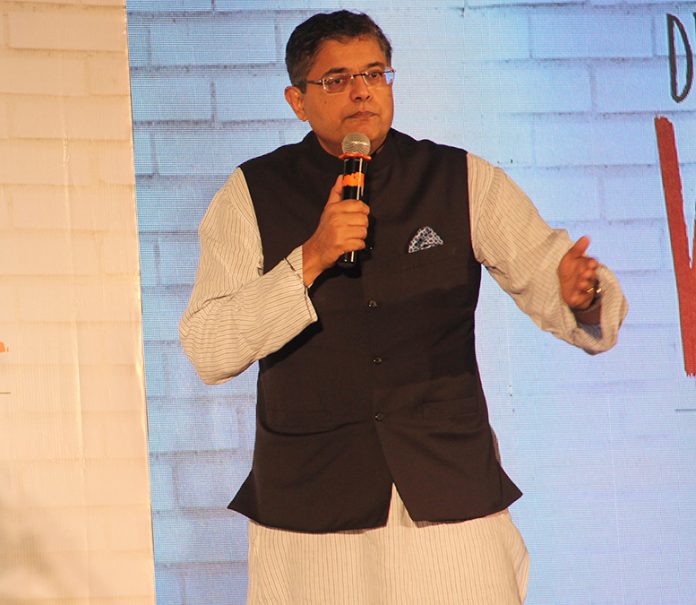 Text Size:
Despite being a vehement supporter of stricter privacy laws, the MP also openly supported Aadhaar. 
New Delhi: As far as Aadhaar is concerned it is desperately needed, but shouldn't be wantonly used, Lok Sabha MP Baijayant 'Jay' Panda said Monday at the third edition of Democracy Wall.
The lawmaker said that the scandal involving Cambridge Analytica and Facebook shows the desperate need for a privacy law in India. However, Panda said he is a big supporter of Aadhaar.
When questioned about this, he justified his stand saying that Aadhaar would put an end to the "massive siphoning of money" by those in the government.
"We cannot live in the 21st century and say that we must have the kind of absolute privacy that would've been possible in the 16th century. That is simply not possible," he said.
Panda was in conversation with ThePrint's Associate Editor, Manasi Phadke at the third edition of Democracy Wall at Somaiya College, Mumbai.
Democracy Wall is a monthly free speech campus initiative organised by ThePrint in collaboration with Facebook. The third edition of the event featured Panda, RPF sub-inspector Rekha Mishra, actor Tannishtha Chatterjee, author Amish Tripathi, constitutor Meghnad, and comedian Shyam Rangeela.
LGBTQ Rights
A vehement supporter of rights for the LGBTQ community, Panda pointed out that even in ancient India, people were very progressive about this.
"In modern India we shouldn't have these discriminatory rules and laws against what adults choose to do which is not harming anybody else," Panda said about the LGBTQ community.
He also said that unlike Congress party MP Shashi Tharoor, who was fighting for a broader change in Section 377 of the Indian Penal Code, he chose to focus on a narrower issue in order to ensure that the trans community gets its foot in the door.
"I have chosen to pick a narrow subject because if we can get transgender rights, then it is a foot in the door and once you have a foot in the door then you can start opening it up," he said.
Ethos of democracy
The parliamentarian also spoke about the ethos of India's democracy, saying that the system needs a change.
"Parliament is not functioning, this session hasn't functioned at all. There are systemic deficiencies that create the incentives and disincentives for this kind of function," he said.
He added that the root of the problem were archaic laws that were left behind by the British government which were "not designed for a full fledged democracy".
"Elections are real but parliamentary rules are completely out of sync with every other parliament, every other senate in the world," Panda said.
However, he said that all was not lost because of the "tremendous upsurge of positivity" from the younger generation.
"The attitude of being able to take on the world, that was not the case when I was growing up and that is tremendous for the country and tremendous for democracy," he said.
Get the PrintEssential to make sense of the day's key developments