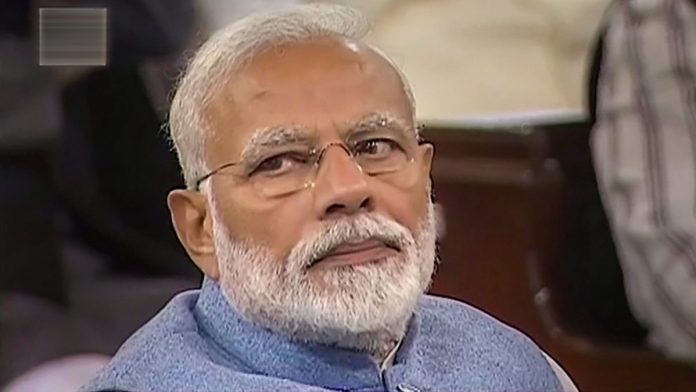 Text Size:
Front Page
The Supreme Court makes is the lead, again, Thursday, but there's no breaking news to give the headlines bite.
"SC seeks sr lawyer's response on foreign funds receipt as ASG" reads the Times of India's headline, without naming Indira Jaising, the lawyer in question.
"The Supreme Court sought the Centre's response on Wednesday to a PIL seeking an SIT probe into alleged receipt of foreign funds by senior advocate Indira Jaising when she was holding the "sensitive post of additional solicitor general" during the UPA government from 2009 to 2014," it adds.
It gives space to an NGO Jaising is associated saying "…the petition was intended to victimise her for taking up the case of a dismissed woman employee of the SC who has levelled allegations of sexual harassment against the CJI".
TOI's second lead has an obscure headline: "SC: Corporates seem to have penetrated judiciary to manipulate court orders" but then gets to the meat of the story in its report: "In yet another instance of court orders being altered, a direction to six suppliers of controversial builder Amrapali to appear before Supreme Court-appointed forensic auditor Pavan Aggarwal was changed to ask the firms to present themselves to another auditor". This harks back to earlier alterations in SC's orders in the Anil Ambani case.
Ironically, Hindustan Times covers the same case from an entirely different angle, in "SC warns Amrapali: Will take away all unfinished projects". HT concerns itself with the SC's reiteration "that it will protect the interests of tens of thousands of homebuyers.".
But for HT, the lead is an interview with the complainant in the CJI sexual harassment case, "conducted through her lawyer and senior advocate Vrinda Grover". In "CJI case: Not part of any conspiracy, says complainant", HT reports that "the complainant said the intimidation and harassment being faced by her family has not stopped and was, in fact, increasing".
She reinforces her claim: "I have nothing to be scared about because I know I am not part of any conspiracy. The rumours, of me being part of a larger conspiracy against the Supreme Court, are totally false."
For the Indian Express, the Supreme Court is important today because "Rahul tenders unconditional apology for attributing 'chowkidar chor hai' to Supreme Court" — it is his third affidavit related to the slogan. This time he says he "unconditionally apologises for the wrongful attributions", "…any such attributions were entirely unintentional, non-wilful and inadvertent".
For The Hindu, the lead is that the "SC agrees with EC on clean chit to Modi, Shah speeches". The bench, led by Chief Justice of India Ranjan Gogoi, "gave Ms. Dev the liberty to challenge afresh…the merit of the EC orders clearing Mr. Modi and Mr. Shah of violating the Model Code of Conduct by delivering alleged hate speeches and misuse of the armed forces for political propaganda" — even though the SC agrees with the Election Commission's decisions on these matters.
Hindustan Times PM interview
HT also has an exclusive interview with Modi — a story on page 1 and the full interview on an inside page. Flattered, HT writes the PM "took time off from his busy campaign schedule", and appeared "sanguine about winning a second term in office".
The headline reflects the BJP's national security pitch this election: "Have not found records of any UPA-era surgical strike: Modi".
It covers a range of topics; national security, jobs, farmer distress, and why "this election is special".
Opinion
Economic issues received considerable comment across the dailies.
Business Standard — besides HT — raises "More questions on GDP", based on a report in Mint, Wednesday, that the "crucial difference" between new series of GDP data and the series used previously is that the new data "chose to measure output" by incorporating data on corporate profits — i.e, MCA21 data. This has "serious flaws" as the National Sample Survey Office (NSSO) found that one third of the "active firms" in it could "not be traced or were incorrectly classified" in the period June 2016-June 2017.
BS says "the reliability and accuracy of macro date has never before been in question" and it is vital for the next government to establish an independent inquiry into what "may have gone wrong with GDP and employment data". MCA21 should be made available for independent academic research, it adds.
TOI in "Clearing Hurdles" addresses US trade concerns with India. US believes it faces significant trade barriers as India's "fundamental philosophy" favours domestic business of foreign ones. "India's tariff regime is in sync with its obligations under WTO" but US wants more. The next government has to strike a balance between protecting India's "legitimate interests" and "mollifying" US.
TOI advises India to make changes in areas such as e-commerce which "inhibits competition".
Prime Time
Prime Minister Narendra Modi's campaign in Haryana and Delhi, Priyanka Gandhi Vadra's roadshow in Delhi were the two election stories on all news channels.
In his speech at Kurukshetra, Modi listed out Congress's abuses hurled at him in its "dictionary of love".
Aaj Tak: Anchor Rohit Sardana asked if keeping a list of "cuss words" was appropriate for the PM.
"Modi is playing the victim card, why doesn't he make the list of cuss words made by his karyakartas?" asked Bahujan Samaj Party (BSP) leader Jitendra Tripathi.
Janata Dal (United) spokesperson Ajay Alok played it safe: his party leader Nitish Kumar had not "uttered a single unparliamentary word in his lifetime", he claimed.
Bharatiya Janata Party (BJP) spokesperson Sambit Patra, back on a TV debate, after a while leveled a serious charge against the Opposition: "(It) wants to assassinate Prime Minister Modi – using a cuss word is not a big deal for them".
"What is wrong in associating BJP with Aurangzeb?" wondered Congress spokesperson Alok Sharma, "Aurangzeb broke temples BJP is breaking mosques".
India Today: Is Sadhvi Pragya an asset or liability for BJP, asked anchor Rahul Kanwal on his debate.
Gujarat Congress MLA Jignesh Mevani said, "Those who are trying to divide the nation on the basis of Hindus and Muslims are the real tukde-tukde gang. Fielding Sadhvi Pragya from Bhopal exposes the real intentions of BJP."
BJP leader Tejasvi Surya replied, "I am proud of my party that they have taken the stand of fielding a person like Sadhvi Pragya. It is Congress which is trying to portray her as Hindu terrorist. The charges made by Congress are baseless."
CNN News 18: Anchor Bhupendra Chaubey wanted to know who would be the Opposition's prime ministerial face. Some panelists thought the question redundant as they believed BJP would win the elections.
"I have no doubt that BJP is far ahead of its nearest rival, which is Congress," commented Sanjay Kumar, director, Centre for the Study of Developing Societies.
Rajya Sabha MP Syed Naseer Hussain disagreed: "BJP is losing seats in every single state. It is clear that this government and its Prime Minister are on its way out."
BJP's South Bangalore candidate Tejasvi Surya argued that "other than BJP, no other political party…is fighting this election to form an alternative government."
Times Now: As Delhi votes on 12 May, anchor Padmaja Joshi discussed the contest in the national capital.
Senior journalist Shahid Siddiqui said, "Both parties (Aam Aadmi Party and Congress) lost out by not coming together."
BJP spokesperson Gaurav Bhatia pointed out, "Delhiites are well informed and understand national security should be a priority."
Republic TV: anchor Arnab Goswami wanted to know if Twitter was right to give Sadhvi Pragya's Twitter handle a 'blue tick' signifying verified status.
Former Jammu & Kashmir CM Mehbooba Mufti on 8 May targeted Twitter over verified account of BJP's Bhopal candidate Sadhvi Pragya Thakur. Mufti said, "it is ridiculous that a terror accused is given a platform to sow seeds of hatred'
Activist Tahara Hasan said, "What kind of language did Sadhvi Pragya used for Karkare? How can you justify it?"
BJP spokesperson Sudhanshu Trivedi was evasive: "Have you read the manifesto of DMK? It vows to release the terror accused responsible for the assassination of Rajiv Gandhi."
Tweet of the day
Big Court win at our Southern Border! We are getting there – and Wall is being built!

— Donald J. Trump (@realDonaldTrump) May 8, 2019
With inputs from Shailaja Bajpai.
Get the PrintEssential to make sense of the day's key developments