Front Page
The world, including Imran Khan himself, has called it — He's going to be the next Prime Minister of Pakistan. Amid claims of election rigging, Khan's Pakistan Tehreek-e-Insaf (PTI) is still projected to win 122 of 272 seats in the National Assembly, whereas former PM Nawaz Sharif's Pakistan Muslim League (Nawaz) is pegged to get 57, and Bilawal Bhutto's Pakistan Peoples Party 35, The Hindu reports, based on TV news inputs about "official but partial counts". 
"Thanks to God, we won and we were successful…If God wills, we will set an example," Khan said in a televised address to the nation. 
Despite the fact that he has not officially been elected to power yet, Khan addressed the nation Thursday and laid forth his vision as the next PM. Among other things, he said India and Pakistan needed to stop playing a blame-game on Kashmir and Balochistan, The Indian Express reports. 
"If India takes one step towards us, we will take two steps towards them…but at least (we) need a start. Right now, it is one-sided where India is constantly just blaming us," he added.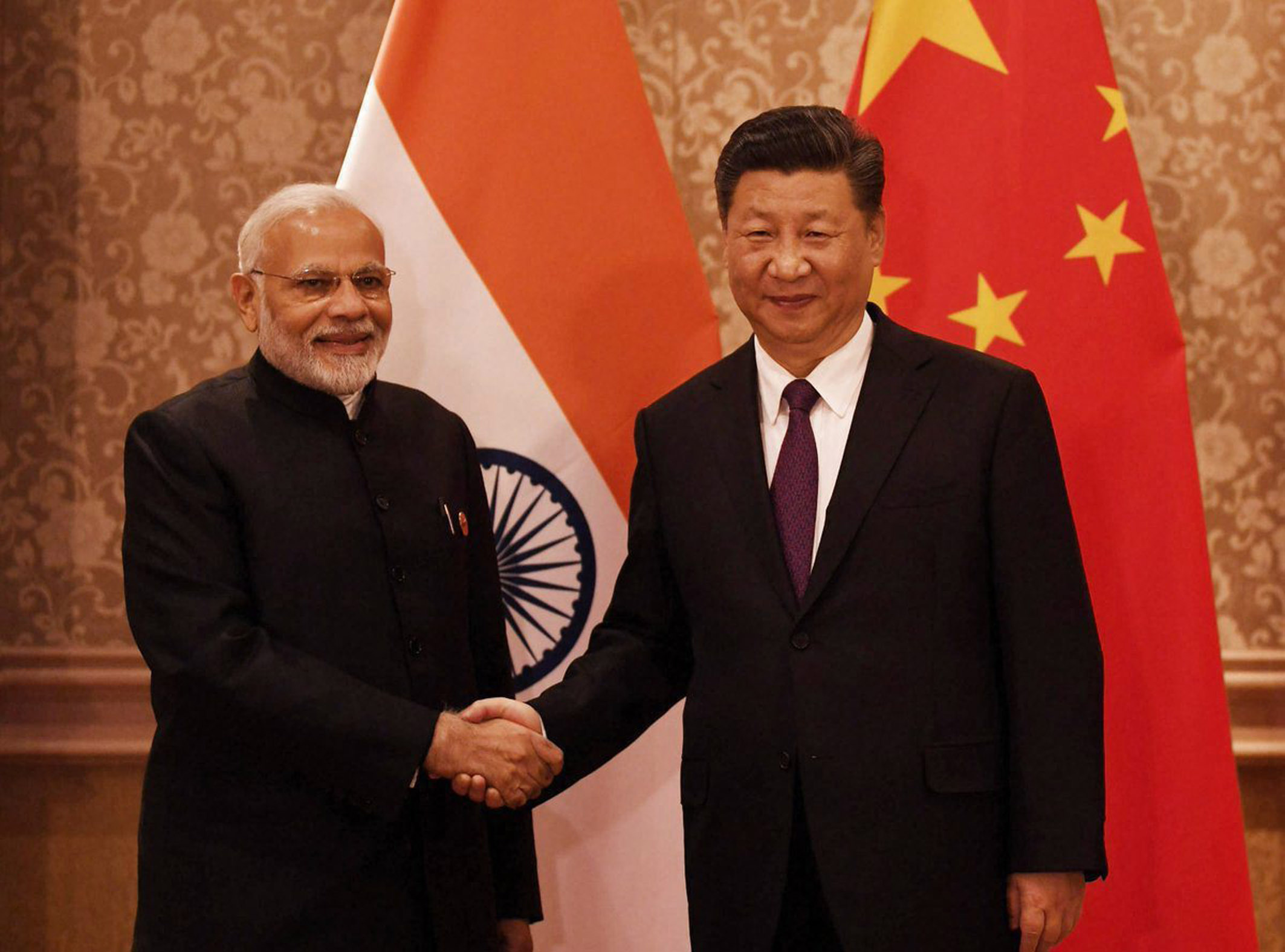 Prime Minister Narendra Modi spoke at the BRICS summit in South Africa Wednesday, reiterating "India's commitment to multilateralism, international trade and a rules-based world order", Hindustan Times reports. A meeting with Chinese President Xi Jinping took place on the sidelines, the report adds.
Unlike last year, the latest BRICS declaration does not mention Lashkar-e-Taiba and Jaish-e-Mohammad. However, according to a report in The Indian Express, sources pointed to the "very strong" paragraphs on terrorism in the Johannesburg declaration, saying the mention of LeT and JeM were "already a part of record".

No, the Chinese are not extending a road in Doklam towards India, Army sources told ThePrint's Sujan Dutta. According to the sources, Chinese troops have not crossed the "red line" in the disputed Bhutanese plateau. This "red line" was drawn by India after last year's stand-off, and cuts through the Doklam plateau.
The three siblings who died of starvation Tuesday had been sick and starving for days, The Times of India reports. The eldest, Mansi, 8, had been vomiting after every meal and Paro, 5, and Sukho, 2, fell ill soon after. Doctors have said the children were emaciated due to extreme dehydration. Neighbours claim the family, like many others, did not possess a ration card, identity proof, or receive support from Integrated Child Development Services (ICDS) facilities. 
West Bengal is now Bangla. The state assembly unanimously passed a resolution Thursday allowing it to change its name to Bangla in three languages — Bengali, English and Hindi, The Hindu reports. The resolution was moved by education minister Partha Chatterjee. 
The NDA government wants you to remember all prime ministers, except Jawaharlal Nehru. The Modi government has decided to build a 'Museum of Prime Ministers' in the Teen Murti estate that will recognise everyone who has or will hold the office. "The museum, however, will not feature India's first Prime Minister Jawaharlal Nehru and will begin from his successor, Lal Bahadur Shastri," Jyoti Malhotra reports for ThePrint.
Business Class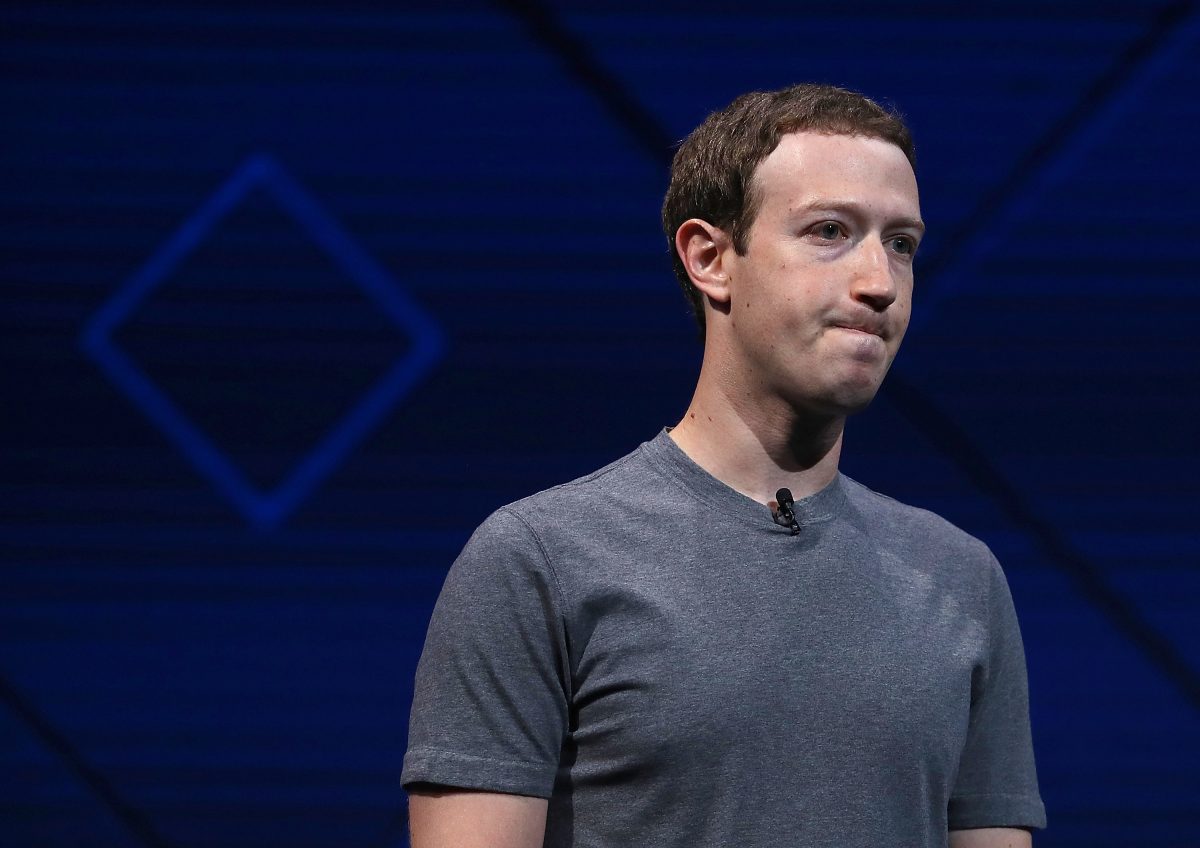 Thursday was an absolutely terrible day for Facebook Inc. The social media giant witnessed its "biggest one-day stock wipe-out", leaving CEO Mark Zuckerberg $15 billion poorer. Business Standard reports that shares fell almost 19 per cent, closing at $176.26. This wiped "more than $120 billion off the company's value or nearly four times the entire market capitalisation of Twitter Inc". It was a forecast of lower profits by financial executives in the company that sent Wall Street into a panic.
Industrialist Kumar Mangalam Birla is now the world's second-largest aluminium maker. Birla's Hindalco Industries Ltd is set to buy US aluminium sheet-maker Aleris Corp. for $2.58 billion. Livemint explains that "the acquisition will help Hindalco expand sales in the lucrative automotive and aerospace segments", and will raise its consolidated revenue to about $21 billion.
News it's just kinda cool to know

 
A home for the mentally ill who can't find their way home: One of the two Indians awarded this year's Magsaysay Award, Dr Bharat Vatwani, and his wife Dr Smitha have built the Shraddha Rehabilitation Home in Karjat, Maharashtra, to reunite wandering mentally ill patients with their family and loved ones. So far, the centre has helped 7,000 mentally ill people find their kin, The Times of India reports.
Tonight is the night! The longest lunar eclipse of the 21st century, lasting one hour and 43 minutes, will be visible tonight, 27 July. You can view the moon between 11.30 pm and 3 am depending on conditions in the sky, The Hindu lets us know.
Point of View
Imran Khan looks set to become Pakistan's next Prime Minister after an election said to have been rigged in his favour by the military. His elevation however, is unlikely to change the nation's political geography, as the "Pakistani military wants a civilian façade in the form of an 'elected' govt that follows the military's diktats on India, Afghanistan, jihadi terrorism, China and the US", writes former Pakistan ambassador to the US Husain Haqqani for ThePrint.
As technology becomes an ever bigger part of our lives, Parminder Jeet Singh of the NGO IT for Change argues in The Hindu that countries must keep up in the artificial intelligence race in order to maintain economic, social and political power and influence in the future. Currently, the centres for AI intelligence and innovation are the US and China, but where exactly is India on this map? Singh asks a forward-looking question.
Data to battle lynching: In a column for The Indian Express, Mohsin Alam Bhatt, assistant professor of law and executive director, Centre for Public Interest Law, Jindal Global Law School, stresses the need for adequate information to inform constructive debates and policies around lynching. He argues that "comprehensive and accurate data is crucial… in the larger battle against mob lynching and violence."
There's something 'fishy' about India's food inspection standards. An editorial in The Times of India highlights the recent discovery of formalin-laced fish across several states — Goa, Kerala, Assam, Manipur, Nagaland, Meghalaya — as well as the decision of Goa and parts of the northeast to ban the import of fish altogether. "It is a wake-up call for food safety authorities," the editorial adds.
Prime Time
Ticket to Pakistan
To discuss the results of the Pakistan elections, India Today TV's Rajdeep Sardesai invited former Pakistan president General Pervez Musharraf on his show. Musharraf praised PM front-runner Imran Khan and denied Sardesai's claim that the former cricketer is a religious extremist. When questioned about sectarian violence in Pakistan, Musharraf sought to deviate the discussion to India and the "genocide of Muslims", to which Sardesai strongly objected.
"Will Musharraf return to Pakistan now that Imran Khan is in power?" asked Sardesai.
"Yes. Yes, I will," replied Musharraf.
'There's no shortage of food'
On CNN News 18, Marya Shakil discussed the death from starvation of three Delhi children whose parents were allegedly denied a ration card. Joining the debate, former chief minister Sheila Dikshit called the deaths "heartbreaking" and "unbelievable". "Food is something this country produces in large quantity, there's no shortage," said Dikshit.
Richa Pandey of the AAP accepted the blame and said the deaths were a collective failure of the entire system. "We need to find ways to simplify the procedure for migrants to procure ration cards," she added.  The panel also included the BJP's Ashish Sood, activist Amrita Johri, and former of Food Corporation of India CMD Siraj Hussain.
(With inputs from Prateek Gupta)
ThePrint's YouTube channel is now active and buzzing. Please subscribe here.