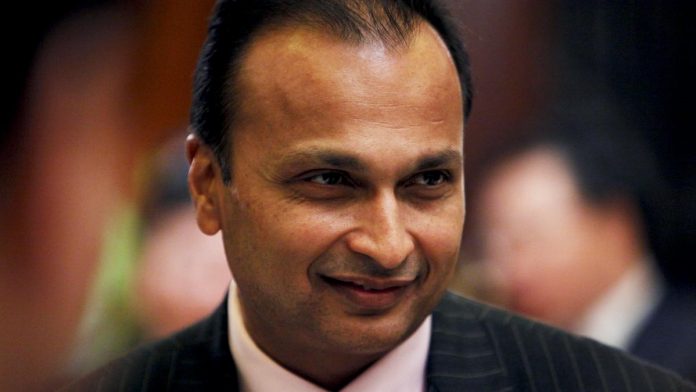 Text Size:
Front Page
Rafale makes it to front page this morning following The Hindu's report Monday that indicated the Modi government had dropped certain anti-corruption clauses in the aircraft deal with France.
The Indian Express fuels more concerns regarding the deal with "Two weeks before Rafale announcement, Anil Ambani met French Defence officials'.
"Ambani visited the French Defence Minister's office, (when) it was known that Prime Minister Modi would make an official visit to France from April 9-11, 2015." The French defence minister's advisor called the meeting "'confidential and planned as you can imagine with very short notice,'" it writes.
Elsewhere, newspapers splinter the narrative. The Times of India headlines, "Rafale deal: Govt defends waiver of integrity clause," but squeezes it into a small box, making it easy to miss.
On page 12, it quotes defence ministry officials to say, "Defence Procurement Procedure provides the leeway to not follow standard procurement procedures when an inter-governmental agreement (IGA) is inked with a friendly foreign government for "geo-strategic advantages" as well as "to cut time to meet a critical operational necessity" for the armed forces."
Hindustan Times substantiates this in 'Integrity clause often given a miss' (page 10).
The Hindu highlights the flipside of TOI's lead: "Opposition hits out at govt. over Rafale." It simply strings together opposition parties' reactions to its Monday report.
HT's front page flap flags the CAG report on the deal will tabled this morning in Parliament: "HT has learnt that the report may have side-stepped the controversial offset aspect of the Rafale deal" that refers to Reliance's role. "The final audit report on offset deals may come after the elections," it quotes a government official.
Bhupen Hazarika
IE and TOI give space to famous artiste Bhupen Hazarika's son Tez and his sharp criticism of the "painfully unpopular" Citizenship Amendment Bill.
TV news reported Tuesday that he may refuse his father's Bharat Ratna.
Both papers quote him to say the bill undermines "(Hazarika's) documented position. It would in reality be in direct opposition to what Bhupen da believed in his heart of hearts."
Meanwhile, "Tez said he had got no invite yet from the government to receive the Bharat Ratna," reports TOI.
Others
For all the excitement she caused in the media Monday, Priyanka Gandhi Vadra is reduced to a photo op with captions of her "on the road" (IE) across other front pages. Only HT gives her roadshow a page 1 report — The Hindu drops her entirely.
TOI's lead, "Cash in system surges: Informal sector's back?" finds that the circulation of currency "touched a new high of Rs 20.65 lakh crore on January 18, 2019, way above the pre-demonetisation high of Rs 17.97 lakh crore."
It quotes a report by chief economist, HSBC ,that a "recovery in 'informality' in the economy." SBI's chief economist has a different viewpoint: cash in the system tends to increase around poll time.
Opinion
Some thoughtful and provocative opinion pieces in today's papers.
In Business Standard's "Rafale will fly, but the excuses won't," defense expert Ajai Shukla says the "Rafale scam" narrative has raised questions "of impropriety, bypassing of procedures, modifying…standard contractual terms to suit foreign vendors and riding roughshod over defense ministry's concerns."
The Hindu's revelations regarding Rafale are worrying: "Why would the PMO intervene to remove an anti-corruption clause from a contract" cleared by the Cabinet, Shukla asks. "Why did the PMO intervene to strike out the "integrity clauses"?"
Corruption may be hard to find but "…the evidence of unforgivable incompetence is everywhere," he concludes.
In Express, P.C. Mohanan, former head, National Statistical Commission (NSC), who resigned recently along with his colleague J.V. Meenakshi, writes that the resignation "was the last act in a long story of disregard for the commission's recommendations, reducing its effectiveness ('Because data is a public good')."
One reason for his move was the "non-release of a survey report" by the National Sample Survey Organisation. Its report on unemployment, leaked to Business Standard, revealed a 45-year low in employment figures.
"The withholding of the data report has raised fundamental questions on the independence of statistical agencies," writes the author. "The report would have contributed to our understanding of the economic and social transformation … This opportunity is now delayed," he writes.
Prime Time
The Lucknow roadshow, starring Priyanka Gandhi Vadra, Rahul Gandhi and Jyotiraditya Scindia was the main feature on TV Monday.
Alongside, Andhra Pradesh chief minister Chandrababu Naidu's day-long fast in the national capital had become a photo op for opposition unity.
Times Now anchor Athar Khan highlighted the cost of Naidu's 'special status' protest: Rs 1.2 crore was reportedly spent on ferrying protesters to Delhi and another Rs 60 lakh for accommodation.
Mostly, however, Priyanka was the object of attention.
On ET Now, anchor Taneia Bhardwaj questioned the importance of Priyanka in the forthcoming Lok Sabha elections.
Writer and journalist Rasheed Kidwai said, "The task before Priyanka Gandhi is extremely challenging. But, it is based on the principle of anti-incumbency. There is a huge element of curiosity (about her)."
Journalist Sagarika Ghosh said, "It's an attempt to attract TV cameras but, will it attract votes? That is yet to be seen."
Congress leader Syed Naseer Hussain explained, "Priyanka's roadshow was to enthuse the Congress party workers…. It sends out a strong message that no one can write us off as yet."
On India TV, Bharatiya Janata Party (BJP) spokesperson Sambit Patra made a sly reference to Mamata Banejree during the debate "Kurukshetra on Priyanka Gandhi's roadshow in Lucknow".
"Congress roadshow in a BJP-ruled state exhibits that our party is the protector of democracy," he said.
Banerjee has consistently obstructed BJP rallies in Bengal.
Aaj Tak's Anjana Om Kashyap held her debate in Lucknow.
Samajwadi Party spokesperson Anurag Bhadouria used the opportunity to praise his party: "Look at the place where Priyanka Gandhi is holding her rally, the real groundwork is done by Samajwadi Party."
Kashyap retorted by saying you are "advertising yourself."
BJP supporter Anurag Singh said, "Yes, development has taken place in Uttar Pradesh (during Samajwadi Party's tenure) however, a lot of corruption also took place… also, Rahul Gandhi's mother and father is a thief."
Congress leader Surendra Rajput was enraged: "Rahul Gandhi is not a thief, Narendra Modi is a thief, Chowkidar chor hain and Jay Shah is a lootera."
Kashyap silenced the panelists, asking them to stop the "netagiri" or else "get down from the stage."
Tweets of the day
No president ever worked harder than me (cleaning up the mess I inherited)!

— Donald J. Trump (@realDonaldTrump) February 11, 2019
The first blow is half the battle || First innings… first ball… it's a six! Well begun, half done @priyankagandhi @RahulGandhi @INCIndia

— Navjot Singh Sidhu (@sherryontopp) February 11, 2019
Check out My543, our comprehensive report card of all Lok Sabha MPs.