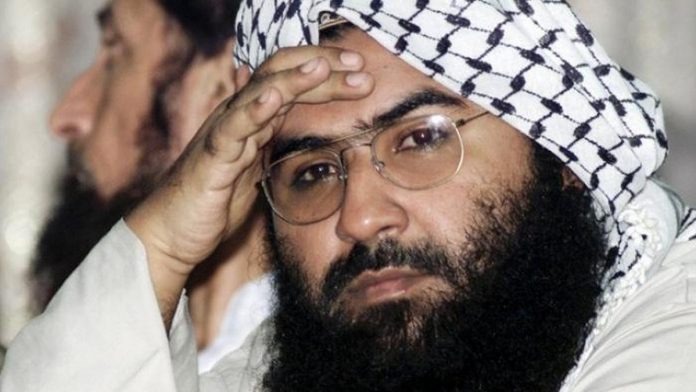 Text Size:
29 April 2019: Dainik Jagran in 'Bhram phailati rajniti' says that Congress' Bhopal candidate and senior leader Digvijay Singh has brought out the contradictions in the mahagathbandhan once more by praising Kanhaiya Kumar, CPI candidate from Begusarai, Bihar.
By doing this, Singh has raised questions for the Rashtriya Janta Dal, which has a candidate opposing Kumar in Begusaria. Is everything not right in the mahagathbandhan, asks Jagran.
Earlier, NCP chief Sharad Pawar had said the NDA may not obtain a majority in which case West Bengal Chief Minister Mamata Banerjee, Andhra Pradesh CM N. Chandrababu Naidu and BSP supremo Mayawati have a chance to be the PM. By saying this, Pawar had ruled Rahul Gandhi out of the prime ministerial race.
All such statements show that the mahagathbandan is not an alliance of like-minded parties but an alliance of 'majboori'.
Amar Ujala's editorial talks of United State Trade Representative's 'Special 301 report', which claims India is the main source of spurious drugs.
Every year the US puts India on the priority watch list — it claims that India's stand on patents is very weak. The report targets cheap generic medicines of India. Ujala says the US report is trying to help American drug companies in increasing their sales and profit.
30 April: Amar Ujala in 'Bangal ki ladai' reflects on the continuing culture of political violence in West Bengal. Chief Minister Mamata Banerjee says that law and order is a state subject, but to hold free and fair elections, over 98 per cent of booths need security forces. In its long rule in Bengal, the Left had propagated a culture of political violence and it has been continued by Mamata Banerjee in the last eight years despite her promise of 'poriborton'.
Ujala also says that Bihar saw security forces in only 20 per cent of its polling booths.
Dainik Jagran talks about the failure of Election Commission to hold free and fair elections in West Bengal. Today, if any state is notorious for election wrongdoings, it is West Bengal. The need for central forces shows that the state police and administration have been deeply politicised or have surrendered to the ruling dispensation.
May 2: Dainik Bhaskar and Amar Ujala comment on UN designating Masood Azhar as a global terrorist. Amar Ujala calls it a 'badi kamyabi', while Bhaskar is more understated with 'seemit saphalta'.
Bhaskar says putting Masood Azhar on the UN's blacklist will only have symbolic importance — Hafeez Saeed was added to the 1267 UN resolution, but his terrorist activities still did not abate. There is a limit to the diplomatic pressure one can put on Pakistan regarding terrorism just as there is a small window which India has for attacking terror targets inside Pakistan. India needs to find a comprehensive option for these.
Amar Ujala argues that blacklisting won't stop China's support for Islamabad. All it shows is that China had no reason for its technical hold on pronouncing Azhar a global terrorist. Now that he has been marked as a global terrorist, Pakistan should arrest him, seize his property and take action against all the organisations related to him, concludes Ujala.
May 3: The Naxal attack in Gadchiroli in which 16 people were killed, including 15 commandos, receives attention in Dainik Bhaskar and Amar Ujala.
Bhaskar says that Naxalism can be ended only when all conduits which help the Maoists are stopped. The seriousness of the Naxal issue is evident in the statistics: in the last 20 years some 12,000 people have died in Naxal attacks, including 2,700 jawans and 9,300 civilians. Governments have to identify the Naxal sympathisers and the source of their power in terms of receiving arms and training. Till the time these are not curtailed, it will be impossible to curb Naxalism.
Amar Ujala says Maharashtra, Madhya Pradesh and Chhattisgarh need to coordinate their actions in fighting Naxals in the corridor called the 'MMC zone' where they have become more active.
Get the PrintEssential to make sense of the day's key developments