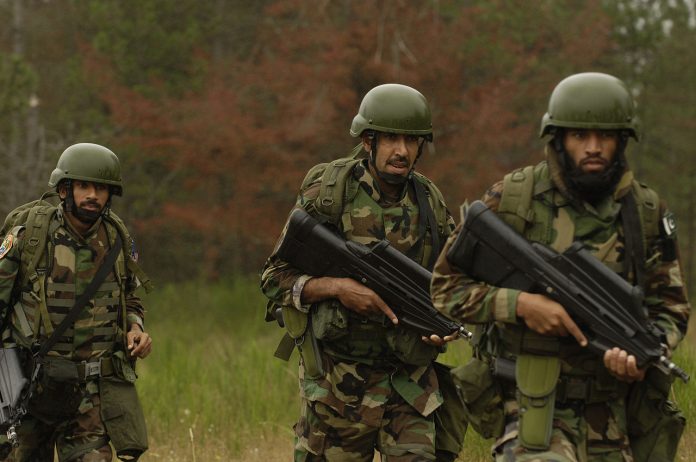 Text Size:
Indian professor Happymon Jacob got an opportunity to visit Pakistan's army headquarters where he questioned Chief of General Staff Lt Gen Bilal Akbar on terrorism.
General Akbar looked at me intently for a few seconds before uttering, 'Welcome to Pakistan, and the GHQ.' He bears a strong-willed handshake and a miserly smile, and speaks thoughtfully. 'Hope you had a good trip to the LoC.' The awkwardness in the air was still refusing to go away. 'I must confess,' he said after a few more awkward seconds, 'I was expecting to meet an older professor from India.'
'I will come again after a few years when I am older, general saab,' I responded with a smile. He laughed loudly, as did his deputy and the young major, though not the waiters. Some of the awkwardness helpfully vanished. We got down to business.
'I have read your work, but you don't seem to give much importance to the political factors behind ceasefire violations. Since the arrival of the Modi government in New Delhi, CFVs are mostly caused by political triggers. Modi wants to show that he is a strong prime minister and hence the violence on the LoC. Rest assured, we will retaliate as and when we are fired at,' he said, beginning the conversation on an accusatory note. I wasn't too keen on getting into an argument with him, so I focused on my favourite thesis about tactical factors causing CFVs and he agreed that in the absence of political triggers, tactical causes become predominant. That even the serving generals in Rawalpindi agreed with my thesis both delighted and relieved me.
'What about the question of terror? Is that not the most significant issue between India and Pakistan, including causing CFVs?' I asked him. He stressed two aspects relating to terrorism: one, how the Pakistan Army has been able to defeat terrorism in FATA and two, how what happens in Kashmir is spontaneous and locally driven. 'We only give diplomatic support,' he told me, sticking to the Pakistan Army's official line on the matter. I didn't want to be pushing my line beyond a point. I was not meeting the CGS to confirm what I already knew, but to get a sense of things, to read between the lines and, most importantly, to be physically present at the GHQ. I wasn't there for a scoop. It was more of an intellectual pilgrimage.
Leaning towards the table, with his elbows on the edge, General Akbar spoke fast, without a break, and tended to avoid eye contact. He seemed as if he was careful about what he was saying even though he didn't have a problem engaging with any and every question or talking at length. His deputy, General Mehmood, was mostly quiet and kept taking notes or answered when General Akbar asked him to pitch in. Mehmood seemed observant and mostly looked at his boss rather than me. I kept my notebook open and religiously jotted down everything that was being said in the room, asked questions and observed the two men sitting before me. For some strange reason, the uneasiness in the room continued to persist despite our best efforts. A place of that kind does that, perhaps.
*****
Akbar stressed the terrorism question once again—he knew the importance of messaging on terror. 'We have done a great job of flushing out the terrorists from the FATA region. Actually, you must come and visit the place. You should see it for yourself.' Mehmood nodded in agreement.
My heart suddenly leapt in anticipation of a visit to the FATA region, which would be yet another unique experience for me. But did he really mean it? Perhaps he did—Arshad had also mentioned the possibility of such a visit.
'Wow, that's a great job. It would be a great honour to visit FATA, general.'
Since 2001, close to a dozen antiterror operations have been launched by the Pakistan Army in the FATA region, with Operation Zarb-e-Azb, launched in 2014, being the largest of these. According to reports, Pakistan's military operations in FATA have displaced around 2 million people.
'You should. My chief and I are very clear that wellmeaning Indian academics and journalists should be welcomed to visit Pakistan and see for themselves the progress we are making on several fronts. On the economic front, we are working with the Chinese on several projects. In fact, by refusing to join the various regional connectivity projects, India is losing out.'
'I am aware of the Pakistan Army's campaigns against terrorism,' I said, 'but why no action against India-centric terror groups?' 'We are dealing with them on the basis of urgency. We are bogged down with one set of antiterror operations. Of course, we will not let any terror outfits to operate from our country. Any terrorist is a threat to us.'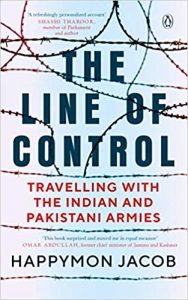 This excerpt published from the book 'The Line of Control: Travelling with the Indian and Pakistani Armies' written by Happymon Jacob has been published with permission from Penguin Viking. 
Get the PrintEssential to make sense of the day's key developments