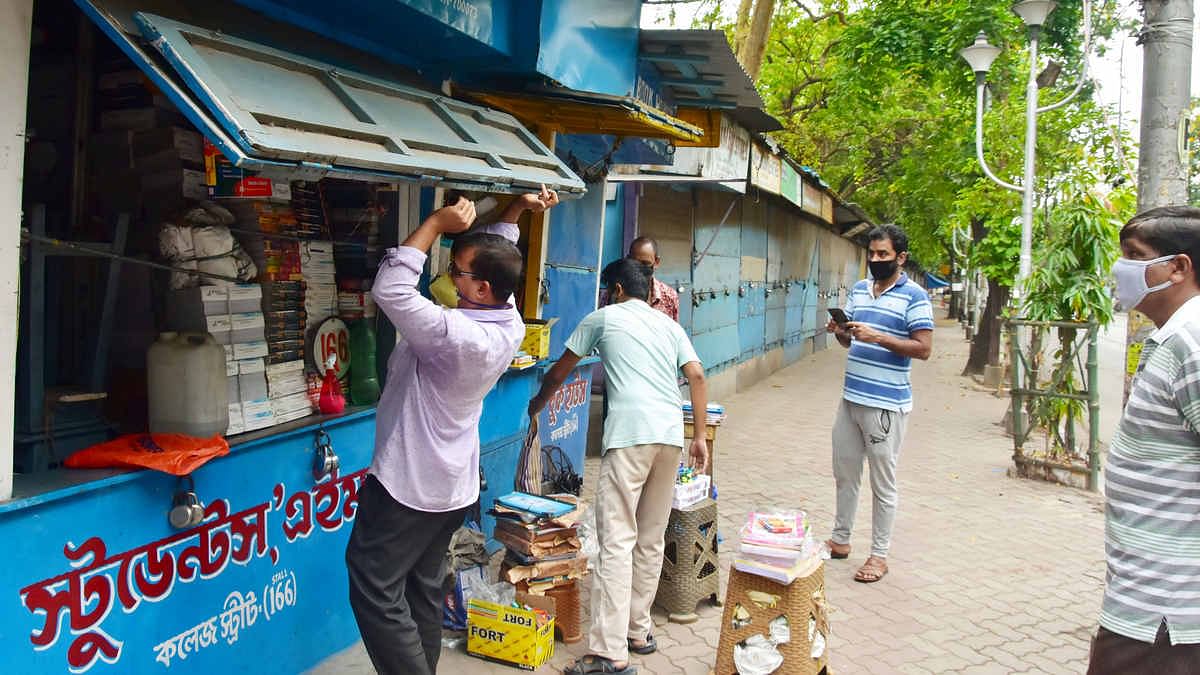 What do Salman Rushdie, Amitav Ghosh, Arundhati Roy and Kiran Desai have in common? They all write in English. For regional Indian authors, though, international fame isn't easy to come by. Blame it on the lack of visibility of translated Indian literature or lack of institutional support in promoting authors, the internationalisation of Indian literature is plagued by many questions.
A new study commissioned by the British Council, and carried out by Art X Company, on India's literature and publishing sector between December 2020 and May 2021 attempted to highlight some of these issues. It pointed out that translation of Indian literature needed more visibility in Anglophone publishing. Along with the promotion of writers and translators, who are the core players in the business, the study also said that there had to be a better ecosystem where domestic and international publishers have fruitful engagement. The study also mentions that the book publishing sector in India is largely informal with medium and small publishing houses comprising a larger section of the market.
The "India Literature and Publishing Sector Research" report speaks of the Indian publishers' lack of motivation to sell rights abroad because of their familiarity with the more comfortable domestic market, which is sufficient for them. Moreover, a lack of skills and training push international markets and literary agents further out of their reach. In these cases, language-focused festivals play a crucial role to establish dialogue and exchange between audiences, authors and the publishing industry. Unless a literary festival is single-language focused and not based in the major metros, it tends to be English-speaking centric, with little room for programmes on Indian languages.
Indian writing in English is often created very much with an international audience in mind, and therefore more accessible to foreign audiences. However, translations are so strongly rooted in local contexts, humour, and concerns that international readers find difficult to relate to. Indian writing in English, thus, often 'ticks the box' for Indian literature and camouflages literature in translation. International publishers also tend to reject stories that do not conform to their stereotypical ideas of India.
Unlike the Anglophone industry, Indian language publishing does not distinguish as stringently between genres. For example, "literary fiction" does not exist as a category, though there has been a historically thriving pulp fiction industry in several Indian languages, such as Tamil and Hindi. There is a segment of publishers who focus on social issues as their mandate, including feminist publishing, writings from marginalised and oppressed communities, and political publishing including communist texts.
The study also spoke of the need to carve a space for standard, consistent quality translations to generate interest in the international market. It further emphasised the need for a curated database of Indian literature available in English, which can be accessed by agents, publishers, and others interested in buying rights for the global market.
---
Also Read: 'Where will authors go?': Amazon's shutdown of Westland leaves many questions, no answers
---
For the publishing sector
A robust data system is a necessity for any industry these days. The publishing sector is no exception. However, there is a stark absence of research on the volume of books published by language, readership surveys, the output of significant state-led and state-supported initiatives, and market insight that informs and aids economic growth for the sector. The report added, "while it benefits from various government initiatives, the Indian book industry does not receive any direct investment from the Central government."
The report says: "Advances, even for well-established authors, are not very lucrative, and royalties amount to little, given the relatively low pricing of books in India." Since many Indian language publishers do not sign contracts with their writers, they do not own translation rights and are therefore unable to sell these rights internationally, says the report.
Given the relatively low pricing of books in India, writers receive fewer royalties and advances, even those who are well-established.
---
Also Read: Salman Rushdie on Substack is either killing the novel or taking it back to its birth
---
Translation ecosystem
Translation of Indian literature into English and between regional languages has long been established, but resources for translators are scarce. As a result, it is considered an amateur undertaking, one pursued "out of passion" than a profession.
According to the study, the translation ecosystem lacks training opportunities to produce quality translations. Coupled with a limited understanding of the international reader, the informal nature of the translation sector renders them vulnerable to intellectual property concerns, financial precarity, and other concerns.
The respondents in the study emphasised the need for a homegrown "organisation that will protect the rights or at least get a fair deal for writers and translators," similar to the Society of Authors in the UK or the Authors Guild in the United States.
Speaking of language-specific insights, the study talks of the sustainability of regional publishing being largely reliant on state governments due to the lack of Central government funding. Consequently, the state governments play an important role in sustaining literary heritage and publishing in Indian languages, both through funding as well as institutional means.
The study also identified how publishers see digitisation as a complement to print publishing. Respondents to the study pointed out that digital rights have recently been included in the sale of rights and include various formats such as print, digital, audio and OTT as one package, making it more attractive for the translation market. The pandemic has accelerated the adoption of digital formats for reading, with an impact on both ebook and audiobook sales.
Rashmi Dhanwani, founder and director of Art X Company says that the report identifies the various challenges faced by the sector and outlines specific recommendations for the publishing ecosystem and the translation ecosystem. "Insights from the study have started to trigger vital conversations amongst stakeholders, and our hope is to see the recommendations manifest as outcomes," she says.
The study, originally commissioned in 2020, was aimed at understanding the challenges faced by the Indian literature and publishing sector while making texts in Indian languages more accessible to the global audience. Additionally, it aims to find global collaboration opportunities to promote Indian literature and translation, specifically with the United Kingdom.
(Edited by Srinjoy Dey)