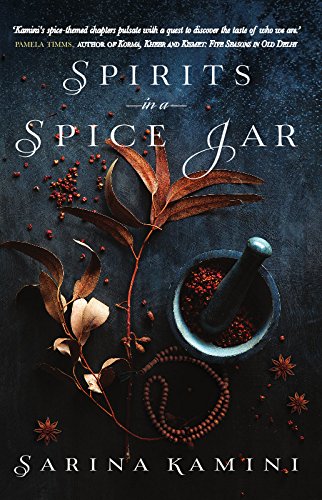 Text Size:
The Kashmiri Pandit author's account turns out to be nothing more than a glorified cookbook.
The story of an Indian-Australian woman's attempt to explore her Kashmiri roots through food, Spirits in a Spice Jar is an unusual mix of religion and recipes.
It seeks to depict the emotional rollercoaster that has been the life of author Sarina Kamini, who hails from a Kashmiri Pandit family on her father's side, but the essence is somehow lost between the faith-and-food juggle.
While trying to establish the anxiety that comes with attempting to belong to a permanent land, the book seeks to explore the sentiments behind historical events like the exodus of a community from its homeland, and the impact it as on generations to come.
However, as one moves ahead, it turns out to be nothing more than a glorified cookbook.
The book recounts the journey of a woman, Jenny, who has still not come to terms with her mother being diagnosed with Parkinson's disease.
To be fair to the author, the characters are written beautifully, with great depth and complexities that make the reader want to delve into their personalities. But the overwhelming shadow of the protagonist deprives us of any opportunity to explore these characters, especially Scott, Jenny's husband, who has tried over the years to be her strength but fails to find the same support from her when he needs it the most.
In short, Jenny personifies the Kashmiri mirch that, when used too much, has the power to overtake the entire dish and ruin one's palate.
The book partly redeems itself with its touching depiction of the parent-child relationship, with the author drawing two parallel narratives, that of Jenny and her parents, and Jenny and her children, both with their own demons. While one relationship is burdened by resentment, the other is wrought with anguish.
Sadly, there isn't much beyond this; quite contrary to the finger-licking Kashmiri food that the book is built around, Kamini's story comes out bland. What could have been an emotionally explosive book ends up being nothing more than a tiresome read.
Separate fact from fiction, the real from the fake going viral on social media, on HoaXposed .