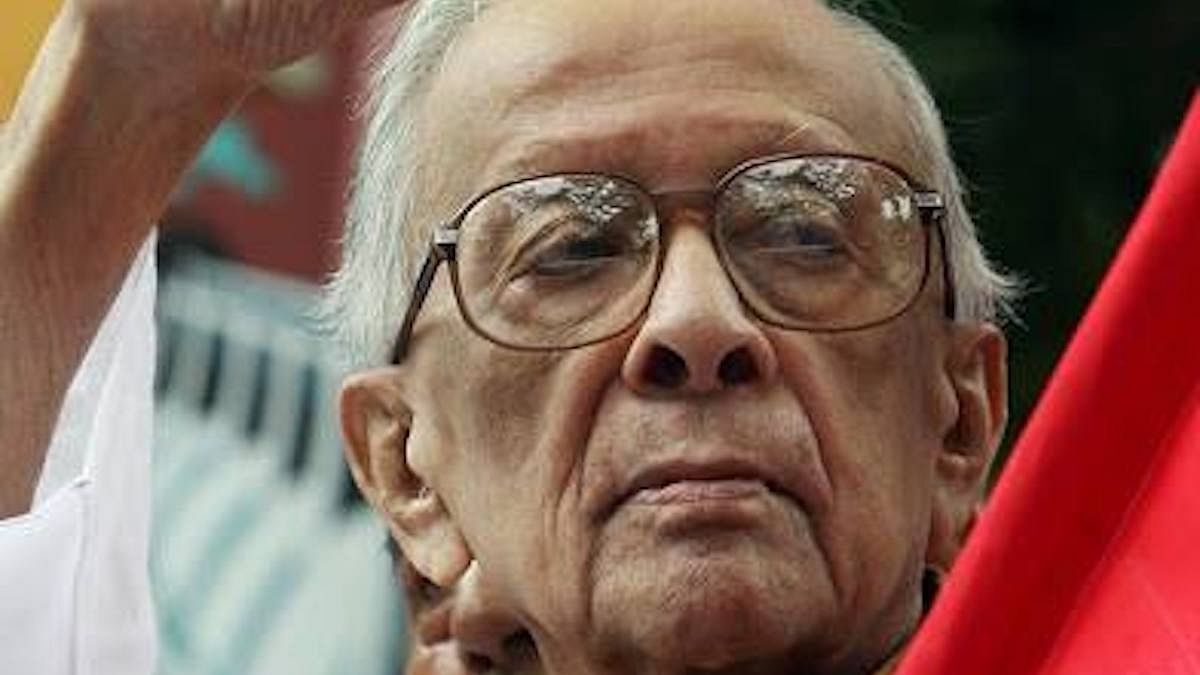 Indian Left and intellectuals have often appeared anti-Israel, advocating for diplomatic as well as academic and social/cultural boycott of Israel. Progressive groups and individuals are still of the view that Israel is more responsible for the lack of peace in West Asia, moreover, the Israelis have not done enough for the resolution of the Israel-Palestine conflict. Israel is still a taboo for the Left-liberal camps in India. When TM Krishan, Carnatic musician and public artist, chose to perform in Israel he received criticism from his peers in 2017. After decades of diplomatic normalisation of Israel, it is interesting to read political stories about the curious case of Israel in the wider political spectrum.
As India celebrates 30 years of relations with the State of Israel, there is expectation that Prime Minister Naftali Bennet will be visiting in June this year. India's diplomatic relations have been growing gradually with Israel since 1992 and one can argue Israel has been normalised in Indian foreign policy as well as among mainstream political parties such as the Congress and the Bharatiya Janata Party (BJP). Prime Minister Narendra Modi's visit to Israel was a significant gesture and public acknowledgement of the bilateral relations in 2017. But it was Jyoti Basu who compelled the Indian Left to engage with Israel years ago.
---
Also read: Arms diplomacy was Israel's legacy to earn diplomatic wins. But Pegasus got it a bad image
---
'Working model of Communism'
Once the Communist stalwart of Indian politics, Jyoti Basu, chief minister of West Bengal for 23 years, visited Israel with a 25-member business delegation for a week in June 2000. Like many other Indian chief ministers, he sought investment opportunities and collaborations in agriculture and high-tech sectors, especially information technology and electronics, from Israel. Two years prior to his visit, Somnath Chatterjee, Communist Party of India (CPI) leader and then chairman of the West Bengal Industrial Development Corporation, was sent by Basu to Israel. Basu's decision to visit and trade with Israel provoked many questions. The Communist Party offered an argument that "a lot of companies from West Bengal had expressed interest in collaboration with Israel in high-tech areas like IT and electronics along with agriculture sector, as Israel was leading with cutting edge technology and pioneering innovations".
Basu was aware of political and ideological questions for his visit to Israel. He was to break the taboo of engaging with Israel just before stepping down from chief ministership. For decades, Left parties all over the world were opposed to the establishment of diplomatic ties with Israel, and he was the chief minister of a party that was at the forefront of Indian political solidarity for boycotting Israel. Basu himself was an old friend of Palestinian leader Yasser Arafat, but he meant no less support for him either. While addressing media, Basu clarified thus, "Those were the days of the past when we opposed the regimes in South Africa and Israel. But now our policy has changed. Even the Indian foreign policy has changed and there are full diplomatic relations with both these countries". He also said, "I was always fascinated by Israel. After all three major religions (Judaism, Christianity and Islam) emerged from here."
Basu met with top leaders like President Ezer Weizmann, Prime Minister Ehud Barak, and senior labour party leader Shimon Perez. Basu was full of praise for Shimon Perez and thought that "he was a man who was committed to peace". Yohayada Haim, Israel's Ambassador to India, convinced the Bengal chief minister to visit a Kibbutz called Metzar, which was just an hour's drive from Jerusalem to get a first-hand impression of how real Communism works in Israel. Kibbutz is an old concept of communities based on collectivism and communitarianism inspired by socialist ideas. As opposed to the coercive socialist states like the USSR that forced people for collectivism and socialist way of life, Israel showed intentional, voluntary communes. Not many real Kibbutz are left in Israel as it went through neo-liberalisation for the last three decades. Now, Kibbutz is a relic of old socialist Zionism. Basu was impressed still and said, "Israel is the only example of working model of communism."
---
Also read: Jyoti Basu, the beacon of Indian Communism who almost became prime minister
---
JP to Tagore
Talking to journalist John Cherian at Frontline magazine in July 2000, Israeli Ambassador Yehodaya Haim underlined the importance of Basu's visit by stating that, "even though bilateral economic and defence links were strong, there was a big gap between economic and political ties between the two countries. But all that was now a thing of the past and the catalyst for that change is Jyoti Basu. His decision to make an official visit to Israel had made his country acceptable to all political parties in India, even to the Left parties. Therefore, Jyoti Basu's presence here gives the final stamp of authority on the national consensus that India should have stronger ties with Israel".
Israel was established by socialist-nationalist leaders like David Ben-Gurion and others who chose to stay away from the Soviet Union-led Communism to practise socialism in a democratic manner. Not only Basu, the Israeli socialist model also attracted many Indians in the past such as Jayaprakash Narayan and the Sarvodaya movement in the late parts of the 1950s.
JP was in Israel for a long tour in 1958 (the year Krishna Hutheesing, Nehru's youngest sister also visited Israel) and was critical of the fact that India had not established diplomatic relations with Israel. He once approached Lal Bahadur Shastri for it in 1964. JB Kripalani (Acharya Kripalani as he is known), who was critical of Israel's displacement of the Arabs of Palestine, also admired the collective agricultural communities as 'concrete examples of Gandhism in action'. Rabindranath Tagore too was fond of labour Zionism and wanted some of its leaders to come to India and teach democratic socialism. Israeli society and politics have presented many pioneer ideas such as parliamentary democracy, socialist economy, development of science and technology, which are extraordinary achievements in the Middle East and larger post-colonial Asia. Notwithstanding, its ongoing conflict with the Palestinians restrains many from political and academic engagement.
Dr Khinvraj Jangid is Associate Professor and Director, Centre for Israel Studies, Jindal School of International Affairs, OP Jindal Global University, Sonipat. Kevin T Sabu is MA student at Jindal School of International Affairs, OP Jindal Global University, Sonipat. Views are personal.
(Edited by Neera Majumdar)