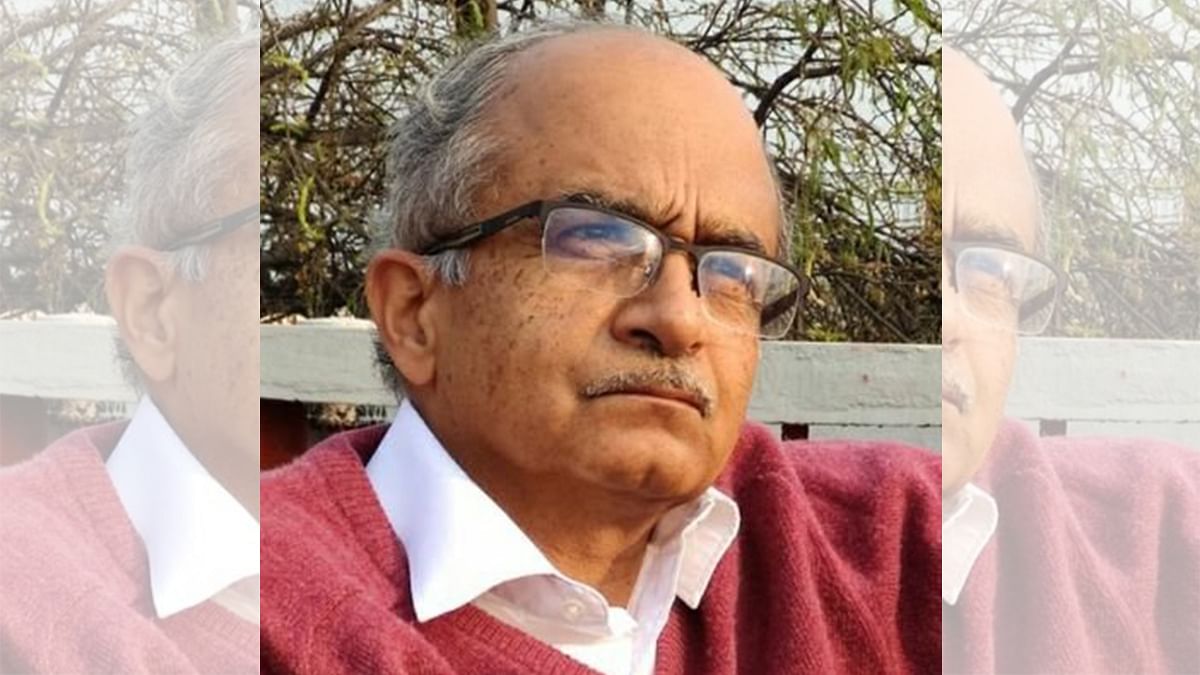 As the much-awaited hearing in the contempt cases against lawyer Prashant Bhushan begins next week, it is necessary not to ask the wrong question: should Prashant Bhushan be punished for his tweets and earlier utterances? A wrong question gets wrong answers, even if sympathetic and otherwise valid. Over the last week, the media has spoken. Many former judges have joined citizens and activists—me included—in support of Bhushan.
Much of Bhushan's defence gets into the archaic nature of the law of contempt, the value of tolerance, the need for courts to have broad shoulders or the public service performed by him.
While there is a lot of value in what has been said, it is important to recognise that Prashant Bhushan is not the issue here. This case is not about whether Prashant Bhushan has committed verbal transgressions. It is about whether elementary constitutional, legal and moral norms were transgressed in the top court of the country by some of the highest constitutional functionaries. Prashant Bhushan did not speak out against the Chief Justices of India (CJIs) to get cheap thrills and move on. Over the last three decades, he has spoken consistently and with great responsibility, at considerable personal risk and professional cost, so as to focus on the need for institutional reforms in India's higher judiciary. This contempt petition has at last provided the occasion for some of these issues to be discussed.
---
Also read: Why contempt case against Prashant Bhushan in Supreme Court could set a bad precedent
---
So, the decision by the Supreme Court to revive the 11-year-old contempt case against Prashant Bhushan should be welcomed. I look forward to this hearing because it can answer the grave issues posed by Prashant Bhushan's original interview with Tehelka. His were not flippant remarks about constitutional functionaries. When the contempt proceedings first began in 2009, he followed up his charges with three detailed affidavits backed up by reams of documentary evidence.
These affidavits named eight of the 18 Chief Justices between 1991 and 2010, listed specific instances of perceived "corruption" (not necessarily 'bribe' or financial gratification) for each of them and appended as much documentary evidence as one can possibly get. Just imagine how much work and guts it would take to ask these questions of persons occupying such high offices and to back these up with full details of each alleged misdemeanour, dates, property papers and all.
---
Also read: 7 former SC judges back lawyer Prashant Bhushan, support call to withdraw contempt notice
---
The bigger questions
The Supreme Court never sat down to examine this evidence. Its silence for the last eight years—when the case was last heard—gave an impression that these affidavits were too 'hot' to handle. Whatever the reasons for the rushed hearing, we should be grateful that the Supreme Court has decided to confront and adjudicate these inconvenient questions. The Supreme Court hearing provides a historic opportunity to have a public debate on matters that have been delayed for far too long.
The other suo moto case about his tweets should also be welcomed. True, it is rather odd and frankly embarrassing for the Supreme Court to take cognisance of the shoddy petition against the "motorcycle tweet" regarding Chief Justice S.A. Bobde. Yet it helps to bring out something important, the extended closure of courts and the lack of access to justice for the citizens even when the country was being unlocked.
The court's taking note of the other tweet about the "role of the last four Chief Justices" (CJIs) in the "destruction" of democracy is particularly welcome. The last few years have been especially tumultuous in the history of the Supreme Court, what with cases regarding alleged payments to Narendra Modi when he was Gujarat chief minister (the SC rejected the probe), sexual harassment allegation against the former CJI, press conference by sitting judges on misuse of 'master of roster' powers by then CJI, to name a few of the earthquakes that hit this institution. Most of the leading commentators, newspapers and even former judges have asked searching questions about what this means for the future of democracy in our country.
Prashant Bhushan's tweet happens to have brought this to the court's attention. Let us focus on the question and not on the person. Has the Supreme Court slipped up in its duty of being the custodian of the Constitution? Have the CJIs lived up to their duty of being the custodians of the Supreme Court?
Finally, we should also expect this hearing to answer a fundamental question of law and democracy: if truth "scandalises" the judiciary, is it a contempt of court? Does a bona fide negative opinion about the court, proven true or not, amount to contempt? Does one have to prove every allegation in a court of law before speaking up against perceived unethical practices in a court? Conversely, does the court have to prove that every utterance was false before punishing someone for contempt?
---
Also read: SC to begin hearing decade-old contempt case against Prashant Bhushan from 4 August
---
Full and fair
I am really hoping the court would, once and for all, carry out a full and fair hearing to settle the questions that have been hanging for long and gathered steam of late. To my mind, a "full and fair" trial must meet three conditions. First, it should be carried out in an open court, not behind computer screens that admit a select few, where anyone can be denied access or muted. Two, there should be adequate time for presentation and examination of evidence, as in a trial court, since the Supreme Court would be acting like a trial court in this instance. Three, it should be a bench of five senior-most judges (or five would-be CJIs), excluding the current CJI (since his name appears in the tweets) and Justice Arun Mishra (since Bhushan has alleged a 'history of perceived hostility' in a letter to the SC).
After such a full and fair trial, if the court comes to the conclusion that what Prashant Bhushan has said in these sworn affidavits is false, that he knew these to be false, and that he propagated this falsehood only to lower and damage the institution of the Supreme Court, then he should be punished. If not, would the court begin a much-needed introspection and some long-term institutional reforms? Otherwise, Prashant Bhushan contempt case could well become another ADM Jabalpur case that could haunt the Indian judiciary for decades to come.
The author is the national president of Swaraj India. Views are personal.