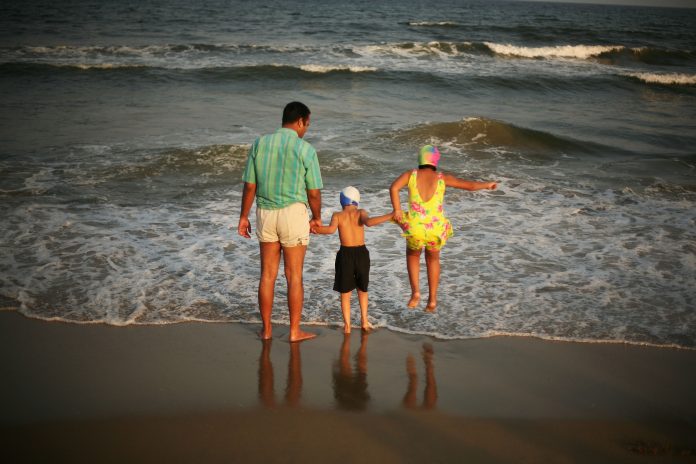 Text Size:
Voter card and Aadhaar print only the father's name. Mother's name is not mentioned. On the passport, father's name is clubbed with 'legal guardian', and is placed above mother's.
Tavishi Parara of Tiruchirappalli does not have a father. Or so her birth certificate will read now. It took a long struggle, two rounds of litigation, and a pronouncement by the Madras High Court to finally leave the paternal name blank.
Right from birth, there is an obsession with the father figure in India. Because, it is the father who is believed to give legitimacy to a child, and also her first identity markers – caste, class, and a surname. The absence of any one makes the patriarchal state very anxious.
Tavishi Parara was born out of the process of artificial insemination, and despite her mother's insistence, the Trichy Corporation put down her friend, a man who had only helped her in the process, as the father. The same happened in Maharashtra last month, when a single mother's plea to keep the biological name of the father of her child blank was finally granted by the Bombay High Court. She too struggled against authorities and officials who simply refused her wish.
What is all this fuss over a father's name? We must look at marriage itself. The concept, now considered romantic, evolved out of the necessity for lineage and identification of the father. As human society evolved, wealth grew. With great wealth comes great responsibility.  Who do you leave it to and who can legally claim it? In patriarchal societies, wealth (and thereby caste, status, and social standing) is passed on from father to son.
So, when a father's name is left blank, it sends the state into a tizzy, an absence it can't grapple with.
Erasing mother's identity
However, the identifiers of the mother are not that important and can even be omitted.
M.K. Gandhi may be the 'father of the nation', but who is the mother? Some will suggest, quite cinematically, that it is India itself, Mother India. Many nations consider the country to be the motherland (not Germany), reiterating the trope that the country is a nurturing and caring food-giver. Which is why in war, the terms 'penetration', 'invasion', 'conquered' are used, much like what is done to women's bodies.
Time and again, a woman's agency as a citizen is eroded by the state that wants to act like a father. Remember Hadiya? A 25-year-old-woman who married the man she loves, and converted to Islam. But her father was against it. That was enough for the National Investigation Agency to take it upon themselves to prove her father's claim that she was forcibly converted. Then her 'guardianship' was given to her hostel warden while the trial continued. For months, India argued whether Hadiya, a trainee doctor–and more importantly an adult — had the right to be with her Muslim husband and disobey her Hindu father.
The father is always prioritised over the mother, literally as well. In kindergarten, schools and universities, the father's name comes above the mother's. Both the voter card and the Aadhaar card print only the father's name. The mother's name is not even mentioned. On the passport, the father's name is clubbed with 'legal guardian' and is placed above the mother's. This, after a ruling by the Delhi High Court last year saying that passport issuing officials cannot insist that applicants must mention the father's name.
In April, Women and Child Development Minister Maneka Gandhi wrote to Ministry of Human Resources Development urging it to end the mandatory practice of mentioning a father's name in marksheets.
It's 2018. It's already too late. And it shouldn't be a revolutionary act either.
The state is so anxious and insistent about the father's identity that it breeds a mentality of "Tu jaanta nehin mera baap kaun hain (You don't know who my father is)", generation after generation.
For ThePrint's smart analysis of how the rest of the media is doing its job, no holds barred, go to PluggedIn