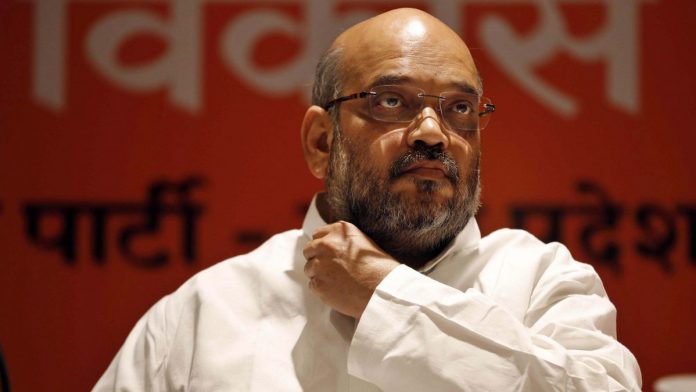 Text Size:
The next time you read this column, you should know the answer to television's favourite and most frequently asked question in the last six months: "Kaun banega Pradhanmantri?"
The next time you watch television, after Friday when the election campaign officially ends, remember you may well have to wait another five years — or till the next Lok Sabha election — before you watch another TV interview with Narendra Modi—exceptions excepted.
After two gruelling months of a hot and heated Bharat darshan across the country, it's all over, but for the vote counting – much to the relief of hoarse politicians and an exhausted public, many of whom just can't wait for the start of the cricket World Cup (30 May) when chants of "Modi, Modi, Modi" will be replaced by "Kohli, Kohli, Kohli".
However, television news channels will be less overjoyed—they have never had it so good with viewership ratings, advertising reaching an all-time high and Narendra Modi deigning to speak to so many of them. They, too, will have to wait till the next Lok Sabha elections to make another killing. Meanwhile, they'll have to make do with Gautam Gambhir's views on cricket, not Atishi.
---
Also read: EC issues unprecedented order, ends Bengal campaign a day early
---
And what of the viewer? Other than Modi's attacks and Rahul Gandhi's love bytes, and constituency features starring Hema Malini or Urmila Matondkar, there is not much to miss of the election coverage, since the studio encounters, the bickering between politicians, the harangues from anchors will continue after 23 May.
Television's election campaign has had many unusual features this year but none more so than Modi's sudden willingness, in the last fortnight, to be interviewed on the campaign trail – unheard of until Times Now, News 24 and CNN News18 caught up with him. Two possible reasons for this departure from custom: he wanted to counter the widespread perception that he answers only vetted questions or, because anything Rahul can do, Modi does better.
Rahul Gandhi has chosen chair and charpoy chai pe charcha chats – off the cuff and seemingly spontaneous – with many news anchors, right in the middle of nowhere. Sister Priyanka Gandhi preferred limousine hang-outs where she was either, literally, hanging her head outside the vehicle's window, or stood by its side, to talk to TV (India Today).
In contrast, Modi's face-to-face was at his residence in Delhi – either inside (Republic, CNN News18) or on the verdant lawns for tea tasting with Times Now and actor Akshay Kumar (ANI).
Kumar's low-hanging mango of a Modi interview was television's special moment from the campaign. Sailing down the Ganga with him was another (Aaj Tak). The only one to beat both encounters came last week when NewsNation achieved a Balakot-like strike on other channels by getting the PM to share his "raw wisdom" on clouds and radars.
---
Also read: Can Rahul Gandhi's love-and-hug strategy work politically or is he being naïve?
---
In case you didn't know, TV news was Modi TV for the duration of the campaign—just as it has been for the last five years. The BJP didn't need to start NaMo TV— Modi received more attention than Rahul, Priyanka and BJP president Amit Shah put together – to name his nearest rivals—according to television viewership tracker, BARC's data on 11 Hindi news channels. He was the hottest selling item on television. If he doesn't win the elections with an impressive margin, he won't be able to blame the media for it.
By the way, what happens to NaMo TV now?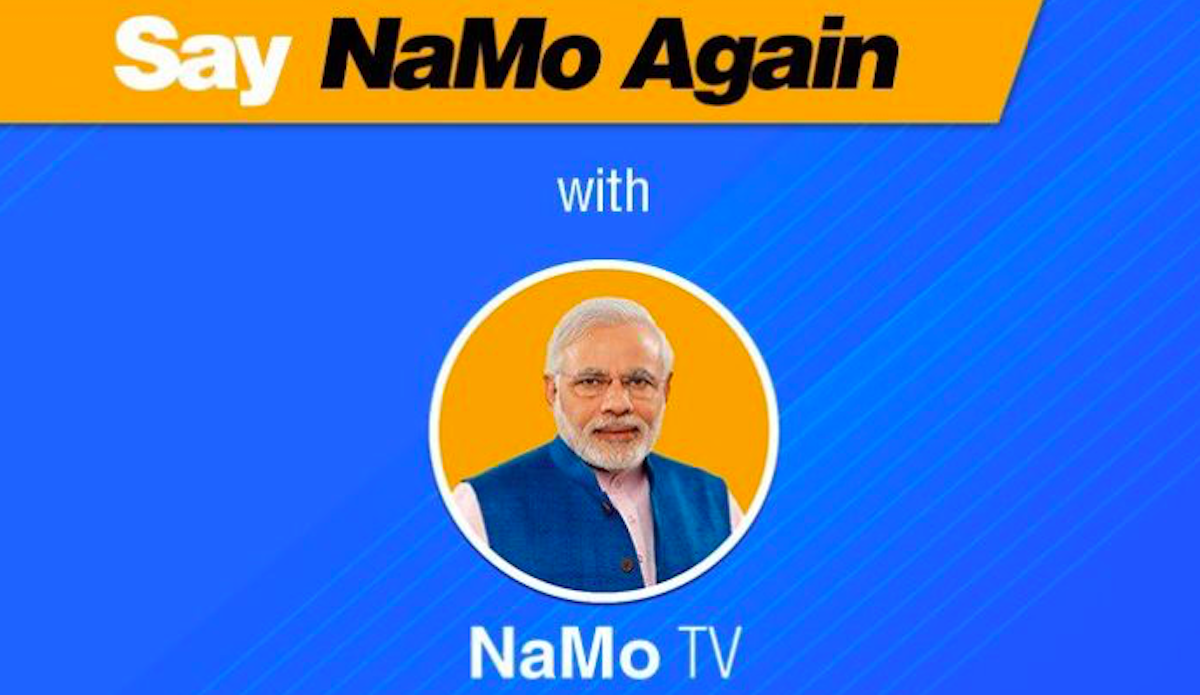 Besides, Shah, Rajnath Singh and Nitin Gadkari along with Adityanath were also given time on TV, but other BJP leaders could blame the media for blanking them out.
Among other top politicians, regional leaders like Nitish Kumar and MK Stalin were almost entirely ignored whereas Akhilesh Yadav gave interviews in trains, planes and on terra firma. Why, even Mamata Banerjee the Maverick gave a few TV reporters the time of day.
The aam aadmi – by which we don't mean the AAP but aap log, the people of this country – has been avidly courted by TV news reporters on a "public kya sochti hai" tour of the countryside. They will go missing now that their role as voters is over.
As will the road shows – from Lucknow and Varanasi to Bengaluru and Kolkata. The cavalcade of democracy has finally run out of fuel – just as well since oil prices are likely to increase.
From the standpoint of spectacle, the roadshow is impressive from a distance but as it draws closer, to watch Modi, Shah, Rahul or Priyanka wave to crowds –or an empty a river embankment as Priyanka did—is almost as compelling as watching an empty screen.
Far more rewarding was to catch a bite of Rajdeep Sardesai's Election on my Plate and Rahul Kanwal's Election Newstrack (India Today), Countdown with Prannoy Roy and Ravish Kumar's roadshow (NDTV), Dangal with Rohit Sardana (Aaj Tak) and the countless other TV reporters who abandoned their comfortable offices and homes for the rough and roughshod bylanes of India that is Bharat to talk to the people, instead of 'experts' in TV studios.
---
Also read: Stopping Bengal campaign is gross over-reaction & an utter failure of EC
---
Many anchors, however, mostly resisted the charms of reporting from the ground or getting their feet dirty – honourable mentions here of leading news anchors Arnab Goswami (Republic TV), Rahul Shivshankar and Navika Kumar (Times Now), Nidhi Razdan (NDTV 24×7), Rajat Sharma (India TV), Sudhir Chaudhary (Zee News). Tut-tut.
Of course, we're not quite done, yet, with the elections: exit polls are just hours away or "103 hours: 36 mins: 51 secs" counted CNN News18 Wednesday.
And next Thursday, it's counting day.
Meanwhile, a warning for the media and perhaps a sign of things to come. After Amit Shah's roadshow in Kolkata, violence flared up in the city. At an "Intellectual's Meeting" – forgive them their spellings – Shah attacked the media's "attitude". He called out ABP news for its alleged headline, which he claimed said "Amit Shah ki rally mein himsa hua…". He then dictated what the "correct" headline should have been— "Amit Shah ki rally par Trinamool ke goondon ne hamla kiya".
Watch from 25:50 minutes:
Shri @AmitShah addresses intellectual's meet in Kolkata, West Bengal. #BengalWithBJP #HarGharModi https://t.co/zHXNupyJqi

— BJP (@BJP4India) May 14, 2019
Get the PrintEssential to make sense of the day's key developments