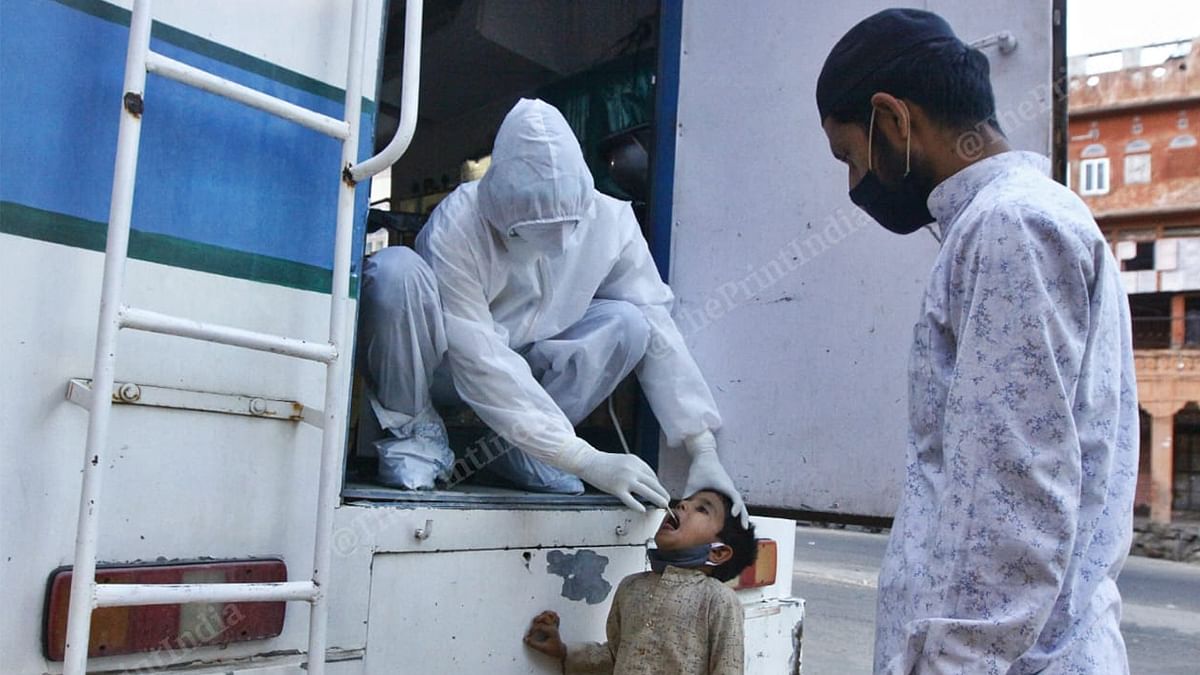 New Delhi: A trial by the US' National Institute of Allergy and Infectious Diseases looked at whether remdesivir, a drug developed by biotechnology company Gilead, helped people recover faster from Covid-19.
The trial measured how quickly patients no longer needed supplemental oxygen therapy or were discharged from the hospital. The trials had 1,090 patients, and it was double-blind, randomised and placebo-controlled. This makes the results of the test highly credible.
Preliminary results indicate that patients who received remdesivir had a 31 per cent faster recovery time than those who received the placebo. The median time to recovery was 11 days for patients treated with Remdesivir compared with 15 days for those who received placebo. Results also suggest a survival benefit — the mortality rate of the group that received remdesivir was 8 per cent versus 11.6 per cent for the placebo group.
---
Also read: Remdesivir trial shows Covid-19 patients recover faster, could be first effective drug
---
Thirty-one per cent improvement doesn't seem very high, but it opens doors for other treatments. It also proves that Covid-19 has a weakness. In the past, azidothymidine (AZT) proved that AIDS had a weakness and that led to the development of other drugs.
US President Donald Trump's aid, Dr Anthony Fauci believes the same may happen with remdesivir and Covid-19. Until AZT was approved by FDA, there was no treatment for AIDS. It's effectiveness was less significant than Remdesivir's effectiveness against Covid-19.
AZT was designed to fight cancer, and Remdesivir was designed to fight ebola and Hepatitis C. This gives the drugs a head-start as some safety trials are already conducted.
The next trials on remdisivir will be along with monoclonal antibodies.
Monoclonal antibodies
Monoclonal antibodies (mAbs) are immune system proteins that are created in the lab. They are made by identical immune cells that are all clones of a unique parent cell.
Like the body's own antibodies, mAbs recognise specific targets. In monoclonal antibody therapy, antibodies will be used to fight the virus, which is similar to plasma therapy. Patients recover from a virus only when antibodies fight the virus 
---
Also read: This is how remdesivir, developed for Hepatitis C and Ebola, fights Covid-19
---
Reinfection in South Korea
South Koreans were reportedly reinfected by Covid-19 after recovery. This led to many kinds of theories such as mutations of the virus and antibodies not remaining in the body.
However, Dr Myoung-don Oh, a professor of medicine and the head of Seoul National University Hospital's division of infectious diseases, clarified Wednesday that the committee studying the apparent reinfections found little reason to believe the patients had been actually reinfected or the virus had reactivated.
Covid-19 is an RNA virus and RNA fragments remain in the body for a few months and they can appear in RT-PCR tests.
Watch the latest episode of CTC here: