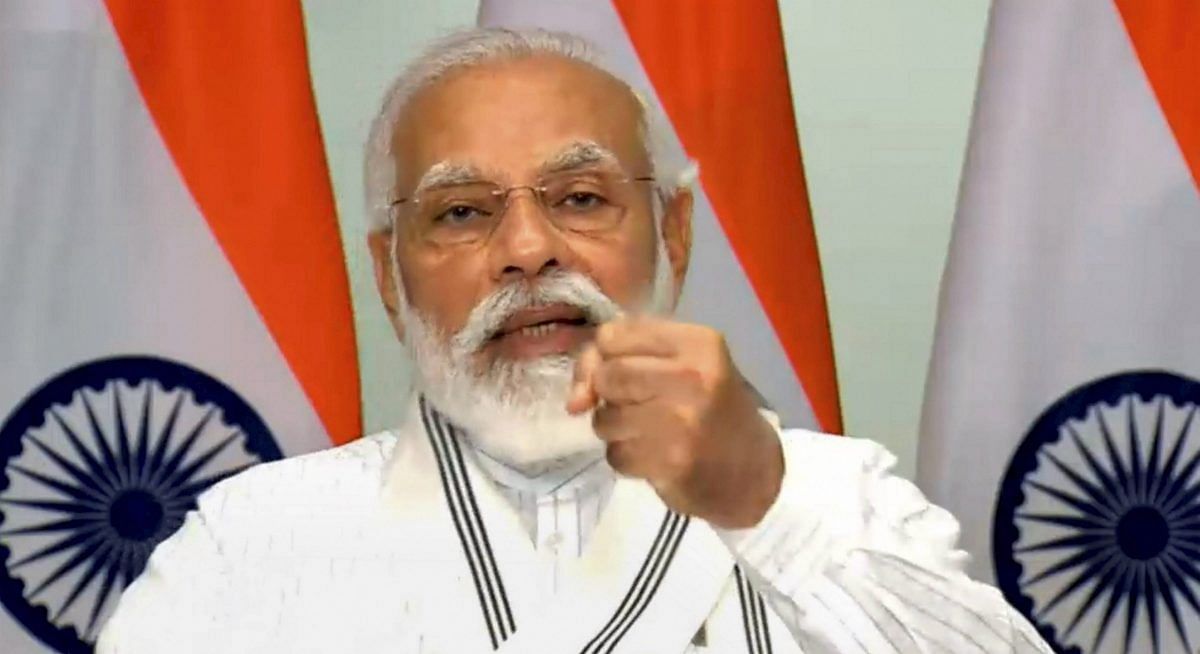 Absolutely nobody will disagree that Prime Minister Narendra Modi is at the peak of his popularity. He is arguably more popular today than he was at the eve of the 2019 Lok Sabha election, which he won handsomely. He is widely believed to have all the trump cards in the important Bihar assembly election. There is no doubt he will win Uttar Pradesh in 2022 and his Bharatiya Janata Party is said to have an upper hand in Assam and West Bengal in 2021.
And yet, Modi is so insecure at the top. What explains this 'witch-hunt' against activists, journalists and opposition leaders when Modi is doing so well politically?
It would make sense if Narendra Modi was silencing dissenters because he was facing grave political risks. But when you are not facing any risks whatsoever, why, as a popular Tamil song goes, this kolaveri di?
We are used to seeing governments in trouble go after dissenters. Here is a government that can get away with absolutely anything and is still going after them.
---
Also read: Indians will regret their silence over Modi's ever-growing list of political prisoners
---
Who's afraid of Devangana Kalita?
Two years after the Bhima Koregaon violence in Maharashtra, the Modi establishment is not done yet with falsely blaming Leftist activists for it.
It is not enough that a diverse set of far-Left activists have been blamed for it, from Gautam Navlakha to Anand Teltumbde. Suddenly, an 83-year-old Adivasi rights activist, Stan Swamy, has been arrested from Jharkhand. A BBC News headline sums up the ludicrousness of the situation: "The oldest person to be accused of terrorism in India."
We are all terrorists now. And sedition is now a daily occurrence. Activists who have stood up against the Modi government, or many who haven't even done that (such as lawyer-activist Sudha Bhardwaj), are being charged with terrorism to ensure they languish in jail for years without bail or conviction.
The government was unaffected by the protests against the chronology laws that would — still could — put Muslim Indians through hard citizenship tests. If the government had been affected by those protests, it would have at least reached out to them for talks. In any case, the story got over with a good old riot (in Delhi) and the Covid pandemic. Why, then, is the Indian State spending so much time, energy and taxpayer's money writing 10,000 pages of fiction to put students in jail? Or, how does Umar Khalid threaten this government? How many votes can he cost them?
How is Devangana Kalita a threat to the most powerful government since Indira Gandhi's? Why is a Vinod Dua having to fight a sedition case in the Supreme Court for some critical comments blaming the government for its poor handling of the Covid pandemic and being critical of the Prime Minister? Sedition? Really?
Within weeks of the revoking of Article 370, it was clear the government had come out with flying colours. There was no large-scale violence in Kashmir and the political opposition took it lying down. The global cost was also minimal (Chinese incursions happened much later). Why then are dozens of Kashmiri politicians still in jail? What was the point of keeping the Abdullahs in house arrest for so long, and why did Mehbooba Mufti's release take 14 months?
One possible explanation is that this government is using its unchallenged power to express the long pent-up Hindutva rage. Maybe there is no political calculation. Like those once-a-year violent assaults on the students of Jawaharlal Nehru University (JNU), the idea is simply to 'teach Leftists a lesson'. To silence them, to muzzle their voices, to establish the domination of authoritarian Hindutva over the Indian society.
---
Also read: Narendra Modi govt has failed India in its hour of need — both economy and people
---
Uneasy lies the head
Yet the methodical precision with which 'agencies' have been going after dissenters suggests that there is more to it. The Modi government does see every small-time activist as a threat to its popularity. There's a chink in its armour, one that it is more aware of than anyone else.
With a monopoly over the means of propaganda, and clever use of political narrative, the government may be popular. But it knows how uneasy this popularity is. Public mood is a fickle thing, and can change with the seasons. The Covid pandemic, a ravaged economy, millions of jobs lost, tensions with China — there's too much going on for this government to be complacent about the power of even the most irrelevant critic.
This government clearly feels insecure about its position. It knows it is not sustainable to be this popular when the Indian economy is going through its worst contraction ever. It must silence even the potential challengers to its domination. It must rule with an iron fist because all is clearly not well.
The author is contributing editor to ThePrint. Views are personal.