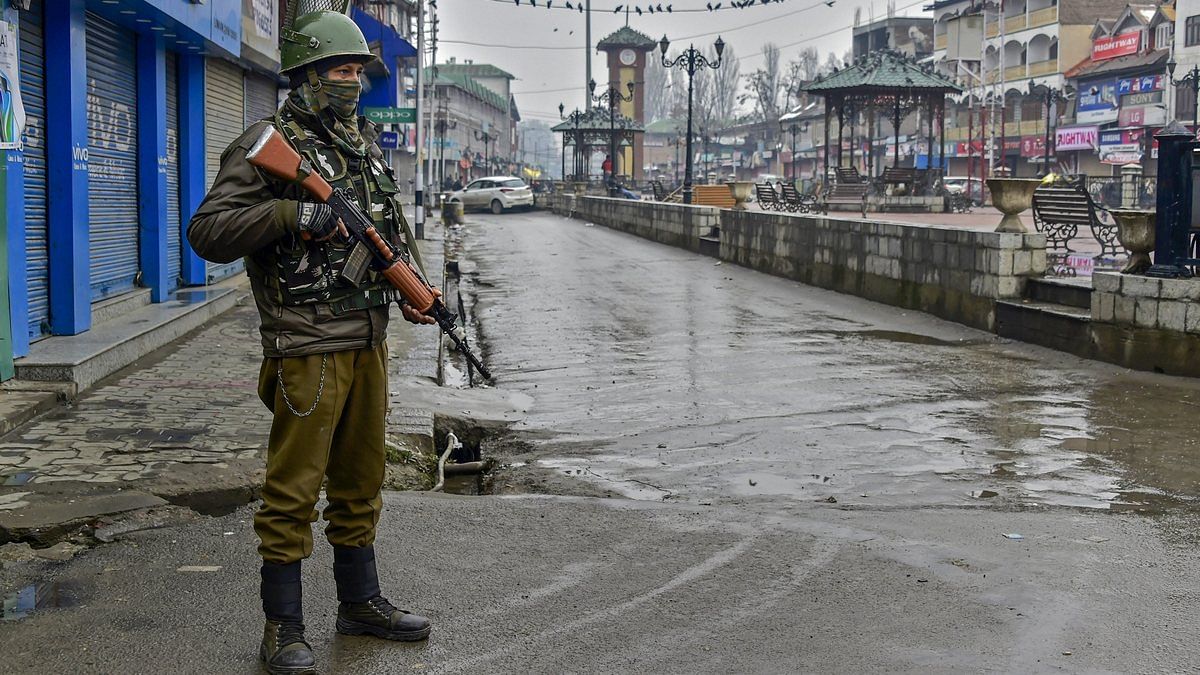 Everybody's calling up everybody else, asking the same question: What on earth is happening in Kashmir?
The speculation is endless. Is the government planning to abrogate Article 35A overnight, thus leading to likely protests and violence in Kashmir? Is the government planning to abrogate Article 370 overnight, which gives J&K state a special status under the Indian Constitution? Is the Modi government planning to trifurcate the state overnight, making Jammu, Kashmir and Ladakh three different states, which most people think will further alienate Kashmiris and won't be in India's national interest? Or, is this to sanitise the state so that Modi can shift his Independence Day address from Red Fort to Lal Chowk?
It's interesting that nobody who's not a Modi supporter is willing to believe the given reason: a terror alert. That's because anti-Modi people don't trust Modi's word.
That is how deep the polarisation in India today is.
---
Also read: PM Modi won't hoist tricolour in Kashmir, no plan now to scrap Article 35A, govt says
---
Consequently, anti-Modi people are again falling into a national security trap. By Monday, the Modi government will likely declare victory, claiming to having averted a major terror attack, saving lives of Hindu pilgrims.
Perhaps, the government has an imprecise terror alert of a possible attack on tourists or Amarnath pilgrims. If a terrorist strike were to happen, won't Modi critics blame the government for an intelligence failure? Now that the government is acting on an intelligence input, the critics are still unhappy.
Hindu khatre mein hain, Hindus are endangered species, and Modi and Amit Shah are the saviours of Hindus. What about this doesn't make sense? It's the conspiracy theories – trifurcation of state, abrogation of Articles 35A and 370, and delimitation.
Remember that any constitutional change in J&K will need a "majority of not less than two-thirds of the members of the house present and voting" in the Lok Sabha and the Rajya Sabha, which Modi doesn't have. Even most allies won't support crazy ideas.
The poor communication by the Modi government on the situation in Kashmir is also likely a deliberate strategy. Panic and conspiracy theories will give Modi fans a booster shot that Modi is about to carry out the Hindutva agenda in Kashmir. This is how Modi government handles the politics of waiting. It raises expectations of its own Hindutva constituency only to change the subject. This keeps their emotional state at a permanent high. Remember how there were rumours last winter of a Ram Mandir ordinance? The rumours were allowed to float for days before they were scotched.
The panic and alarm in Kashmir, with people bracing for a possible security shut-down, won't affect the Modi government. These are people who support militants and don't vote for the BJP, so why care about them?
The state's governor, Satyapal Malik, has already clarified that a change to Article 35A is not on the cards. Yet, the BJP as a party will continue to make noise about it and political parties in J&K need to do their own posturing to be seen as holding off New Delhi against changing any constitutional provisions regarding J&K.
Another rumour is that Kashmir Valley is being 'sanitised' so that Modi may give his 15 August speech from Srinagar rather than Red Fort. Who spreads these rumours? Who comes up with them? We know that if there's a rumour, the Modi government will do the opposite. Rarely do these rumours come true. This government prides itself at surprising and keeping people guessing.
Keeping a nation on tenterhooks has its advantages for the government. Most crucially, it will help deflect our attention from a sinking economy and the Modi government's failure to save the day. That does not mean the terror alert is unreal.
With Pakistan PM Imran Khan having successfully made US President Donald Trump offer mediation in Kashmir, this is just the right time when militants and their masters in Rawalpindi could do with a terror attack in Kashmir. What else do you need to make the international community sit up and take notice? 'Internationalising' Kashmir is always on their agenda.
---
Also read: Amarnath yatris completing their 45-day pilgrimage is a matter of prestige for Kashmir
---
Views are personal.