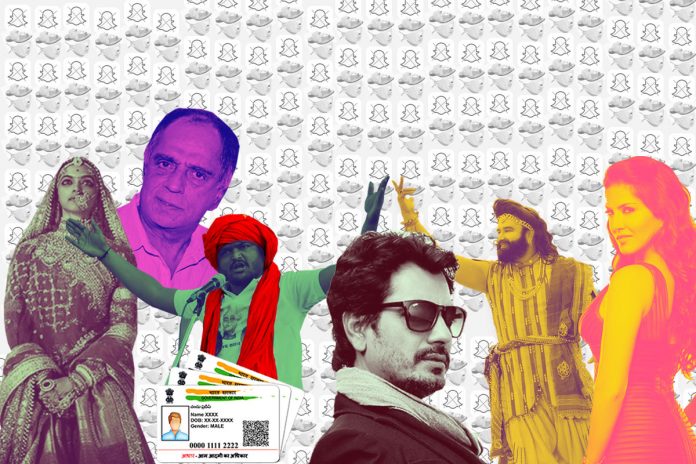 Text Size:
India was so weird in 2017, it took an alphabetic guide to understand it.
An alphabetic guide to the best of the worst of 2017.
Aadhaar
Hands down winner of The Nirupa Roy Award for the Most Nagging Message of 2017. Have you linked your Aadhar yet? To your bank account, your phone, your dongle, your first-born?
I See Black People 
The BJP's Tarun Vijay is the runaway winner for the Race and Reconciliation Award of 2017. He explained to us why attacks on Africans in India could not be racist.  "If we were racist, why would…all the entire South — you know, Kerala, Tamil Nadu, Andhra, Karnataka — why do we live with them? We have blacks…black people around us." He later apologised.
Chappals
The humble Indian chappal is the winner of Mahatma Gandhi Uncivil Disobedience Award. Ravindra Gaikwad, MP, decided to hit an Air India employee with his slippers: "Yes, I beat him with my sandal 25 times. Should I tolerate abuses just because I am an MP?" said an indignant Gaikwad. Air India had the guts to ban Gaikward on its flights. It wins the 2017 Worm That Turned special order of merit.
Delhi Smog Mask 
The Hippest Fashion Accessory of 2017. A stylish conversation starter at cocktail parties: what kind of mask do you have? You can't be caught dead in Delhi without one of these. Well, actually you will be dead in Delhi without one. What's next? A Tarun Tahiliani Vogmask to wear to a Delhi shaadi?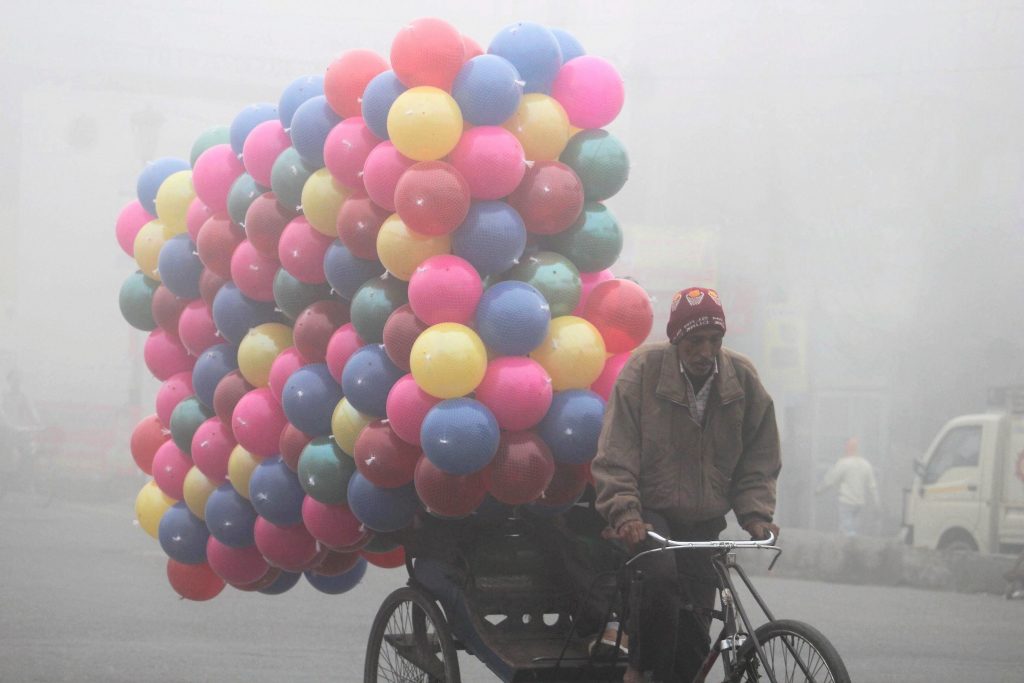 English Vinglish
The winner for the ReDefinition of the Year goes to Bihar minister Mangal Pandey for asking doctors and other staff if they are virgins on a government hospital form. A baffled Pandey defended himself saying: "I have looked up 'virgin' in the dictionary. It means kanya, kunwari (girl, unmarried) Punya Bhumi…I don't see anything objectionable in this."
Fake News
India's Greatest Growth Industry in 2017. A genuine #MakeInIndia success story, it has produced stunning ROI — votes, lynchings and GDP aka Growth in Desi Pride.  Our 24×7 hard-working fake news factories have produced stories about Indian Muslims, Pakistan's cricket victories, cattle slaughter, A.R. Rahman, Julian Assange and the Rajkot bus stand.
Gurmeet Ram Rahim
Though Pahlaj Nihalani was a strong contender, Gurmeet Ram Rahim wins the Celebrity We Will Miss the Most in 2018 award. Judges chose him for his dazzling talents in singing, acting, world peace and hair-origami. We will always have a special place in our gufa for him.
Hardik Patel
The Most Sanskari Sex Tape Award of 2017. For all those who watched the so-called Hardik Patel sex CD to the bitter end, our heartfelt condolences. Abhishek Manu Singhvi must be happy though. It has finally helped erase the memories of him bobbing up and down in that book-lined office.
IndiGo
The Bechara Award for 2017 goes to IndiGo; once the darling of the air, it has had a rough landing this year. There was that video of its staff manhandling a passenger on the tarmac. P.V. Sindhu complained about rude ground staff. It's been meme-d, trolled and teased relentlessly. But when Air India mocks you by promising unbeatable service, and says its Maharaja only raises its hands to say Namaste, there is no question that you are the bechara of the year.
Jana Gana Mana
The Song of the Year. Yes, yes we know it's secretly a song in praise of King George by yet another colonised Bengali. But now we get a quick dose of patriotism and we stretch our legs before settling down for a movie. What's not to approve? Next year, the Supreme Court will tell us to watch films while doing a Suryanamaskar in honour of World Yoga Day.
Karan Johar vs Kangana Ranaut vs Hrithik Roshan
Sorry, is this still going on? The Most Tedious Soap Opera of 2017 that is not from the Balaji studio. For those who have arrived in the middle of Season 3 and are a little lost,  an annotated book will soon be available.
Sunny Leone
The coveted No Sex Please We're Indian award goes to Sunny Leone. Her play safe ad for Manforce condoms during Navaratri got our dandiyas in a twist. Nothing upsets our equilibrium as much as Sunny Leone staring down at us from a billboard. Or dancing at a New Year's Eve party. Now that all that has been stopped along with condom ads from 6 am to 10 pm on television, GDP will surely rise in 2018.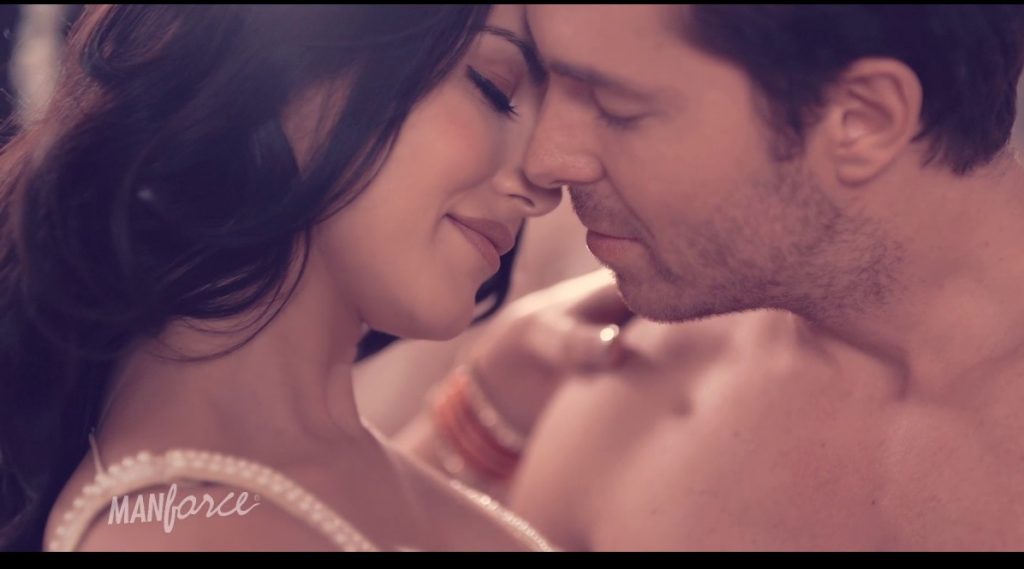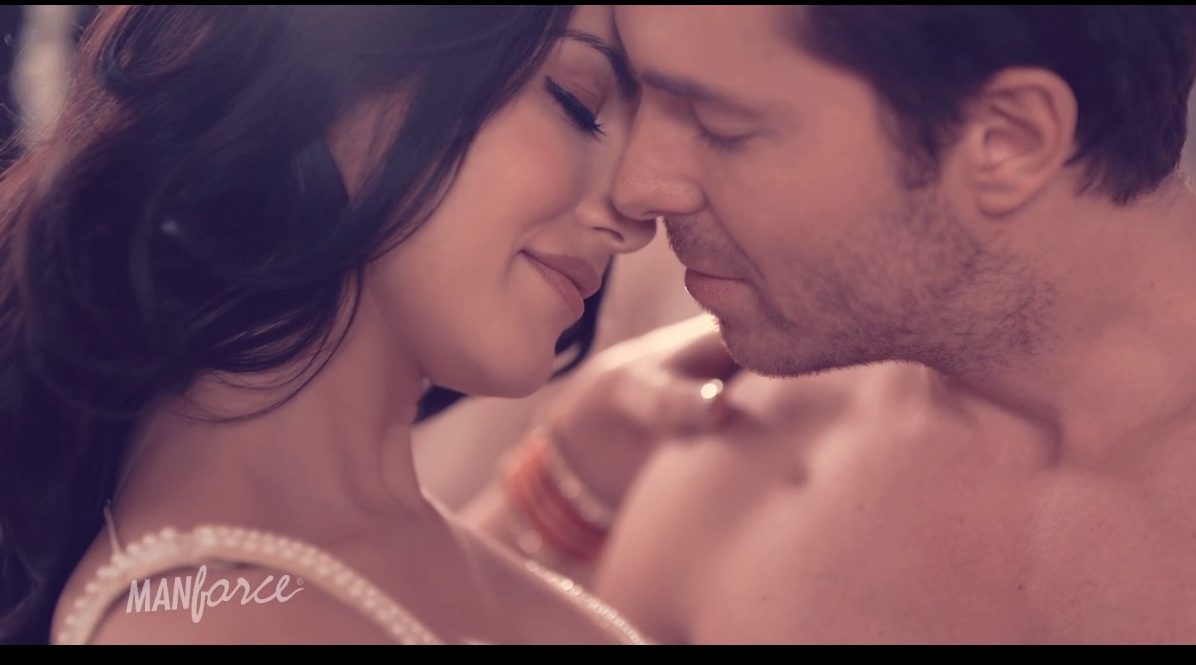 Mani Shankar Aiyar
Our There He Goes Again award honouring the best in motormouths goes to the irrepressible and evergreen Mani Shankar Aiyar. From chaiwalla to neech, Aiyar's quips have cost the Congress dearly and filled our news cycles with pontificating pundits. BJP should give him a Rajya Sabha seat forthwith.
Nobody
If Time Magazine made #MeToo the Person of the Year, in India it was Nobody. In 2017, we solved some whodunits that had been vexing us for years. Nobody was responsible for the 2G scam, nobody killed Aarushi Talwar and nobody lynched dairy farmer Pehlu Khan. Best of all the CBI has caught nobody.
Offence-taking
2017 was a bonanza year for exercising our fundamental right to be offended. How do I take offence? Let me count the ways. We were offended by Amazon, Zomato, Sexy Durga, Jawed Habib salon Durga, a firecracker ban, Sunny Leone for Navaratri, Sunny Leone for New Year's Eve, Priyanka Chopra's dress, Padmavati, Irrfan Pathan's wife's finger nails, Virushka's Italian wedding. And that's not even the full list.
Pahlaj Nihalani 
The 2017 Swacch Bharat Award goes to Pahlaj Nihalani. Under him, the hard-working CBFC has single-handedly led the work to clean up India. No lady-oriented films, no smoking, no drinking, no intercourse, shorter kisses for James Bond, no lesbians, no igniting unnatural passions.
Queen Padmavati
The Film of the Year for 2017 was undoubtedly Padmavati. Salman Rushdie at least had to publish 'The Satanic Verses' before he got fatwa-ed. Sanjay Leela Bhansali and the Karni Sena have taken a giant leap forward in the Outrage Olympics by getting a film banned even before anyone had seen it.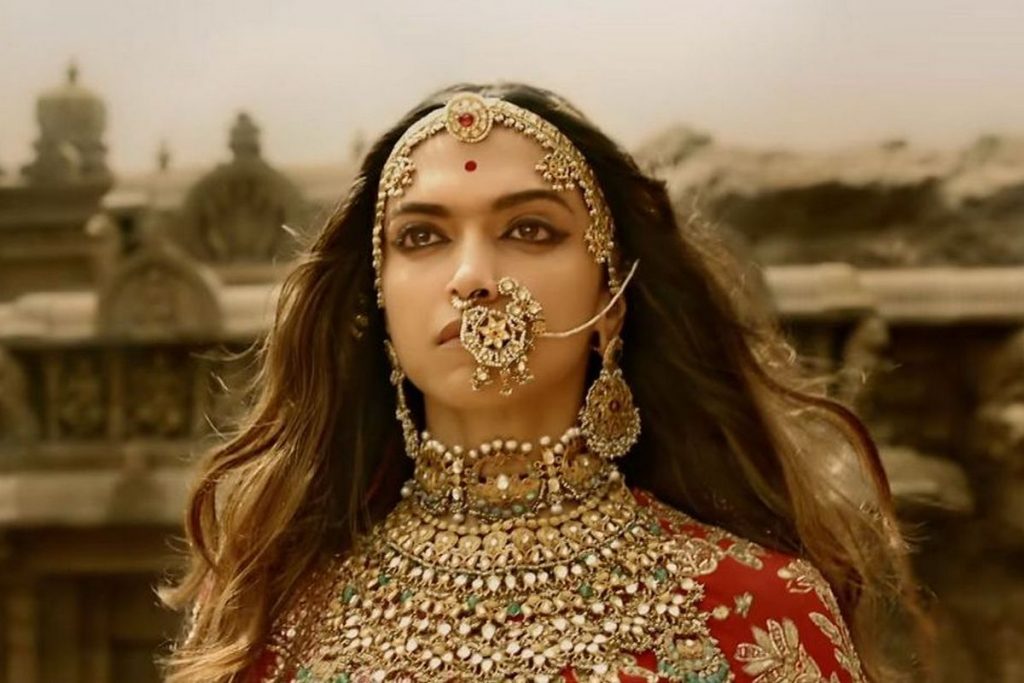 Rahul Gandhi
A slow clap for the Cliffhanger Election of the Year. The nail-biting, edge-of-the-seat, will he/ won't he drama of Rahul Gandhi being elected as the president of the Congress party is over. We were spilling our popcorn from all the excitement. But now we are seeing a brand-new Congress, still losing elections.
Nawazuddin Siddiqui
The TMI Award of 2017 goes to Nawazuddin Siddiqui's memoir 'An Ordinary Life', which appeared and disappeared almost instantly thanks to his extra levels of candour about his love life.
Taj Mahal
The Rewriting History Award of 2017 goes to the Taj Mahal, past winner of the popular 'Find the Hidden Hindu Temple' reality show. Now the award goes to BJP legislator Sangeet Som who asked: "Whose history? The history that the man who built the Taj Mahal imprisoned his father? The history that he wanted to wipe out the Hindus from all of Uttar Pradesh and India?"
UnistallSnapchat
Every year, Indians take umbrage at something foreigners say about us and display our patriotism. We present the DeshBhakti award to #UninstallSnapchat. After CEO Evan Spiegel allegedly said India was too "poor" a country to consider expanding into, #uninstallSnapchat trended on Twitter and its customer ratings plummeted to one star on the App store. Spiegel denied saying it but facts can't get in the way of patriotism. Snapchat was anyway deemed anti-national after the dog filter desecrated Narendra Modi-ji's image.
Virushka
The Worst Hashtag of the Year must go to Virushka. Our dashing cricket captain and his Bollywood bride surely deserved better. Some say their jodi sounds like a Ukrainian pole dancer. A better choice would have been the palatable and desi #Korma.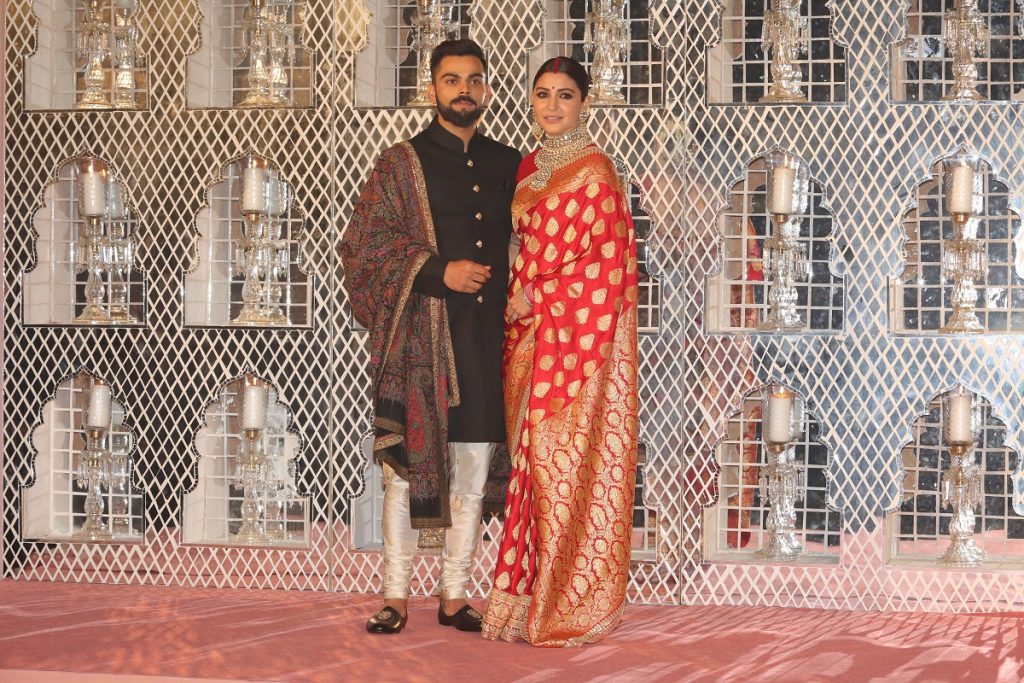 WhatAboutery
Favourite Social Media Activity in 2017. When you are not trolling, you must do whataboutery. If you write about Hafiz Junaid being lynched on a train in Uttar Pradesh, or Gauri Lankesh in Karnataka what about the RSS worker killed in Kerala? What about loudspeakers during Azaan? Triple talaq ok but what about khaps?
Xmas
Bully of the Year goes to the War on Christmas. Christmas beat off some strong contenders like attacks on cattle traders, Dalits, rabble-rousing journalists and random Muslims on a train. Judges hope this will end the annual invasion of Santa hat selfies on social media.
Yogi Adityanath
The Best Investigative In-Depth News Coverage of the year goes to all those intrepid journalists who dug up the hitherto untold story of Yogi Adityanath's cows. We now know what those cows eat and when, their names, and their relationships with Adityanath. This is our media at its finest – uncompromising and uncowed.
Zara
The GoToPakistan award for 2017 goes to Zara whose store was attacked by the Mahanirvan Sena for allegedly selling clothes made in Pakistan. "Here (Kulbhushan) Jadhav has been unjustly prosecuted and we have shops dedicating sections to selling Pakistani clothes. This is simply not acceptable," said Rita Gupta of MNS. Last year's awardee Karan Johar will hand the award.
Happy New Year.
Sandip Roy is a journalist, commentator and author.
Check out My543, our comprehensive report card of all Lok Sabha MPs.