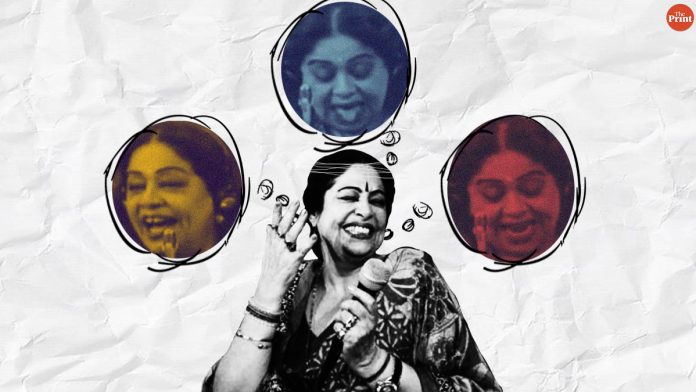 Text Size:
Those who outraged over Kirron Kher's antics while BJP MP from Ranchi, Ram Tahal Choudhary, was speaking in the Lok Sabha on housing issues, well, you ain't seen nothin' yet.
Kher is part of a handful of women who are slowly redefining what female politicians ought to look, sound and be like in public places.
MP from Chandigarh, National Award-winning actress and forever Punjab's beloved Bebe, 64-year-old Kher is among the new breed of empowered and articulate women in the BJP, which includes the feisty Smriti Irani, the no-nonsense Nirmala Sitharaman, the take-no-prisoners Meenakshi Lekhi, the always outspoken Kiran Bedi, and Rupa Ganguly, who thinks nothing of getting into a scuffle with Trinamool Congress workers outside a polling booth.
Full-time juggler
But Kher is upending something else that's fundamentally Indian too – that of a khadi-wearing full-time politician whose heart bleeds so much for the poor that she cannot be seen to be enjoying her life publicly. It is here that Kher's juggling of her political performance seamlessly with her TV talent show and Bollywood persona is disruptive. Bollywood stars have been MPs before – but this kind of open embrace of frivolity is unique.
---
Also read: The double life of Anupam Kher: Hollywood's favourite desi & BJP's pin-up patriot
---
Try watching Toodles, a series shot on phone by Karan Johar while both he and Kher (along with the hapless and usually strapless Malaika Arora) were on judges' duty on the eighth season of India's Got Talent. The series, available on YouTube, has such immortal gems as Johar asking Kher, "Aren't you afraid of FOMO," and Kher answering, "I don't know FOMO, but it's ok to be homo"; or Johar telling Kher she looks like a strawberry and Kher replying that he looks like a cross between a papaya and a cheetah; or better still "pinky poo and stinky goo."
Shrugging aside criticism from those who believe that feminism has to be part of other progressive ideologies and cannot possibly be found among female politicians from a Right-wing party, these women are reconciling contradictions: you can wear your sindoor and sport your English with as much élan as you can wear a designer sari and talk about malnutrition. And as in Kher's case, you can wear a Gaurang Shah sari, sport a Dior bag, and still do the difficult job of winning an election against four-time Congress MP Pawan Bansal.
After all, male politicians have been balancing such dichotomies for decades — wearing Western clothes in urban settings and more traditional clothes in a rural environment, long before BJP MP Harish Dwivedi discovered this about Priyanka Gandhi Vadra.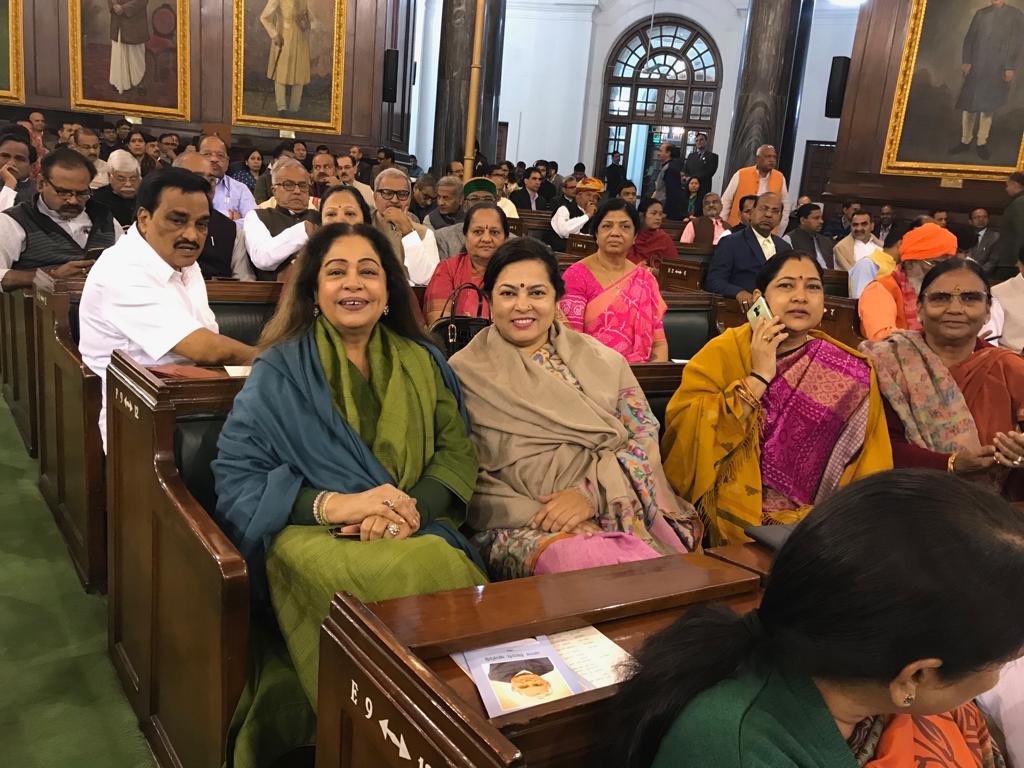 In feisty group
Renuka Chowdhury, who first entered the Rajya Sabha in 1986 as a Telugu Desam MP, recalls how a male parliamentarian commented on a fellow woman colleague who had covered almost every inch of her body, from socks on her feet to a sari pallu on her head, to say: "Kitna shobha deta hai jab mahilayen dhak kar aati hain (It looks so good when women are all covered up)," to which Chowdhury replied: "Kitna shobha deta agar aap apna muh dhak kar aa jaate (It would have been so good if you had come with your mouth covered up)." The men would be baffled if the women spoke in English and showed aggression. "I remember being part of a delegation on the Women's Reservation Bill to the Speaker, the late PA Sangma, and some of the men sitting outside saying: "Kahan ja rahen ho? Agar yeh bill paas ho jayega to roti kaun banayega?"
---
Also read: Who trolls Mayawati on Twitter and what it says about Indians
---
Kher has never been particularly interested in making rotis. An Army brat, in her growing up years in Chandigarh she was one half of the city's celebrated badminton champions, the Thakar Singh sisters. Her sister Kanwal was quite a star, winning a bronze at the 1978 Commonwealth Games and a gold as well as a bronze at the 1982 Asian Games. As a student of Indian theatre at Panjab University in 1974, when legendary playwright Balwant Gargi was the head of department, Kher, or Kiran Thakar Singh as she was then, was also quite a big name — this was also when she first met Anupam Kher.
She went to Mumbai in 1977 when she caught Sunil and Nargis Dutt's eye for a movie, Insaan Jag Utha. The movie didn't happen. Mumbai was a struggle, though it was here she met and married Gautam Berry, a close friend of the Bachchans, who was soon to take over as the CEO of ABCL. But they divorced in 1985, upon which she married her long-time friend Anupam.
Success came to her in a series of arthouse films such as Rituparno Ghosh's Bariwali (1996) for which she won a special jury mention at the National Awards, and Shyam Benegal's Sardari Begum (1999) for which she won a National Award, before she found mass market popularity as the archetypal Punjabi mummyji in a series of movies at the height of Bollywood's fascination with Punjabiyat. By 2003, she had also changed her name because of a belief in numerology, becoming Kirron Kher.
House of politics
She joined the BJP in 2009, campaigning across the country. The campaign brought her to Chandigarh in 2011 for the municipal corporation elections and her powerful defence of the party in TV debates saw her being nominated for the Chandigarh Lok Sabha seat. Her record as an MP so far has been mixed. In the Lok Sabha, she has 84 per cent attendance (until the monsoon session of 2018), which is above average, and has asked 333 questions, again higher than average. Her record on introducing private member's bills is lower than average as is her participation in debates.
As for her work in Chandigarh, civic activist and city resident Harman Singh Sidhu is not impressed, saying she is largely inaccessible, has done little to remove encroachments, and nothing to check the growth of slums or aid the processing of the garbage plant. According to the Hindustan Times, the list of promises made but not kept is long. And though she has increased the upper age limit for entry into government service in the Union Terrority from 18-25 to 18-37 years, doubled old age and disabled pension, enhanced wages to Home Guards, and got five new sports complexes constructed, it is seen as being not enough.
---
Also read: Cong becomes first party to appoint transgender as women's wing national general secretary
---
Her son, actor Sikander Kher, differs — as any good son would, but points out that he hardly gets to see her now. "She comes to Mumbai seven days in a year. I see her as someone who is working for her people. I know that because I speak to her every evening and she tells me about her day — that is what has changed, her day. It's become about everything else but herself. As a son I feel this is the time for her to relax and take it easy, but she's cut from a different cloth, almost stubborn, she's taken up that responsibility and come what may she is going to see it through. When you hear her speak you know it comes from within, the same way when she works it comes from within. With her it's about honesty, integrity and love. I think Chandigarh is in great hands the same way I was."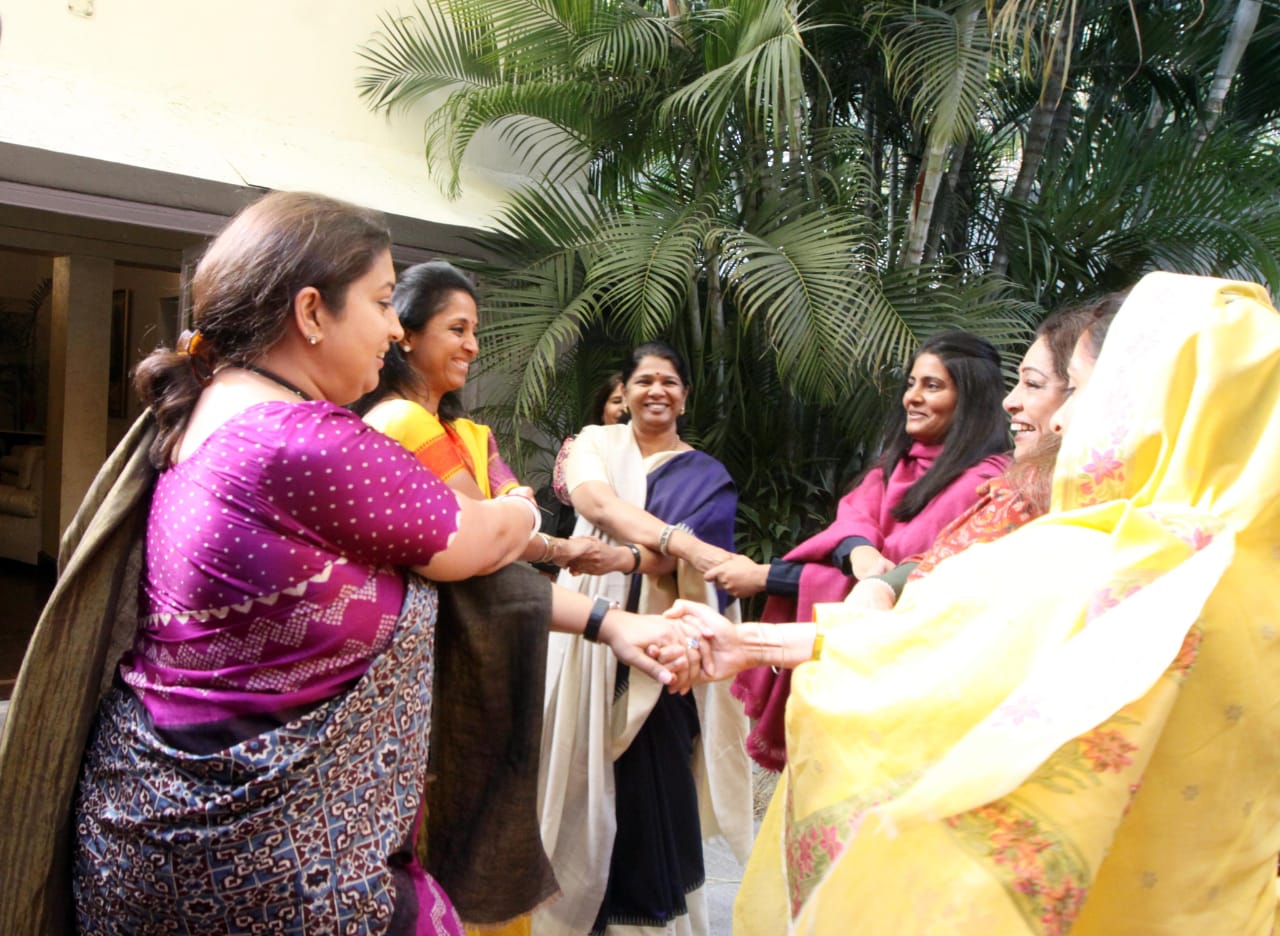 Holding the front
The larger picture, though, is that the greater the diversity among women politicians would be, the lower the entry barriers will seem. Instead of money and dynasty, professional women can think of entering politics. It's the point executive director and co-founder of Gateway House, a foreign policy think tank, Manjeet Kripalani, makes when she says India needs more female participation in politics and the legislative process.
She points to the ripple effect of the late banker Meera Sanyal's entry into politics and how it spurred the entry of other corporate women. "They've all returned to their corporate jobs now that they have no champion," says Kripalani, adding that it is a pity since the ultimate management challenge is the country. According to the Economic Survey of India 2018, an Inter-Parliamentary Union (IPU) and UN Women report — Women in Politics 2017 — said the Lok Sabha had 64 (11.8 per cent of 542 MPs) and the Rajya Sabha 27 (11 per cent of 245 MPs) women MPs. As on October 2016, out of the total 4,118 MLAs across the country, only 9 per cent were women, it said.
There are so many additional variables that a woman politician has to deal with, especially if she doesn't conform to stereotypes — even Priyanka Gandhi Vadra, with her often radical clothes and firm opinions, plays to the gallery as the dutiful wife, the good sister, the dedicated mother, and the devoted daughter. But younger women down the line in every party are pushing political parties to accept them for who they are. Yet there are still those ready to dislike women for whom they can't find a box of suitably restrictive dimensions. Having fun, especially in politics, makes you look flighty and having a voice makes you appear noisy.
And God help you if you laugh like Renuka Chowdhury or pull faces like Kirron Kher — the wrath of the prime minister in the former case and social media's in the latter will be upon you. Perhaps it is time Indian women politicians developed their own version of Nancy Pelosi's slow handclap whenever the world misbehaves with them.
Kaveree Bamzai is a senior journalist and former editor of India Today.
Get the PrintEssential to make sense of the day's key developments