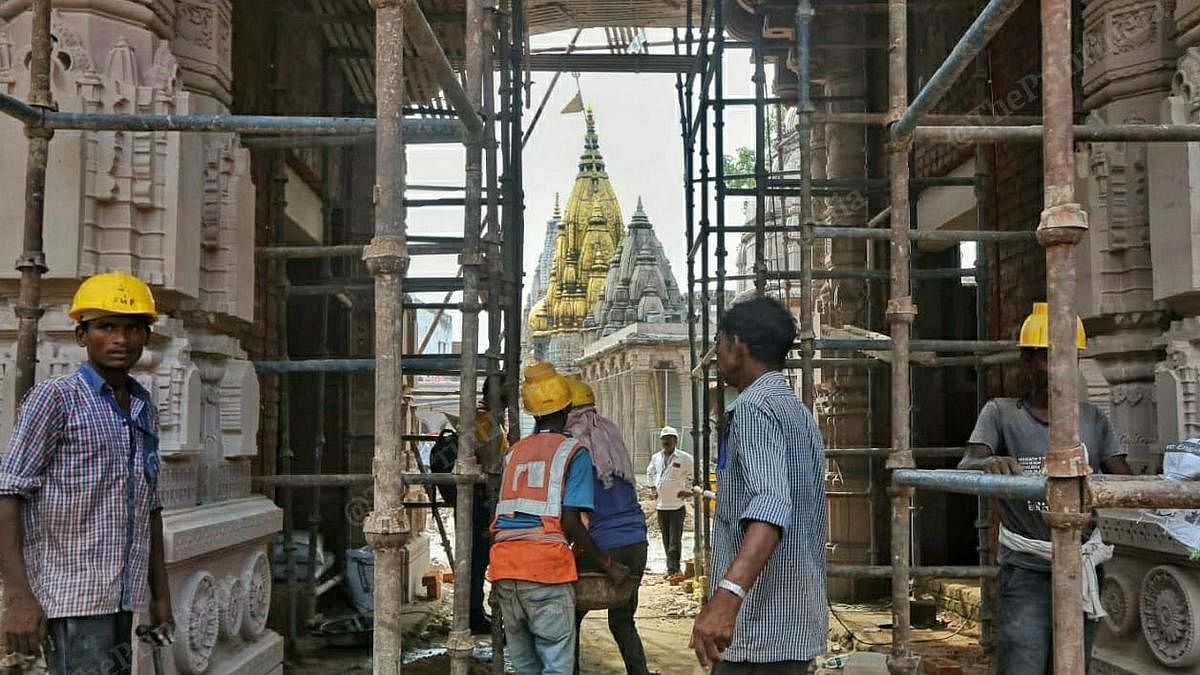 I recently returned to Varanasi after several years to spend a weekend at a festival celebrating the incredible legacy of one of India's greatest poets, philosophers, and humanists — Sant Kabir Das. Through folk and classical music, recitations and lectures, the festival revived the enduring message of love that transcends the confines of human relationships and speaks of a common humanity, celebrating it in all forms, colours, and flavours. Kabir has astringent qualities — even searing verses that deflate pomp and ceremony associated with wealth and power remind us that it is dust that we came from and to dust we shall return. There is sharp sarcasm in his verses, mocking the delusions that permeate our lives. There is also a deep sense of piety and devotion that draws from a sense of wonder and the very fact that we exist, that we think, and that we love. For Kabir, the miracle of life validates faith in God, whatever be His name. Perhaps it is not coincidental that Kabir lived his entire life in a city that was already ancient, on the banks of a river hallowed by the faith and devotion of countless generations and whose narrow lanes, temples, and masjids, ruins, and gaudy dwellings became woven in its rich tapestry. He wrote in the language of the city — a lyrical medley of Bhojpuri, Awadhi, and Poorvi — which continues to charm the visitor.
Reliving Kabir's legacy took me far away from the deeply contested and often fierce communal politics that dominate the discourse in our capital. Strange that Varanasi is a city where one is never very far from the lived symbols of the ancient Hindu faith, yet we rarely come across the ugly assertions of its narrowest of narrow identities. But the poison is beginning to seep in and that is worrying.
---
Also Read: Why mosques in rear view mirror, like Kashi's Gyanvapi, can crash India's drive into future
---
Routine in Varanasi
Many years ago, in the 1960s, I spent a couple of months living in Benares, as it was then known, with a widower uncle who, after retirement, was doing his Kashi bas, or living out the remaining years of his life in the holy city. He had a daily routine of a morning walk to the sacred Dashashwamedh Ghat to take a dip in the holy river. This would be followed by a walk through the city's narrow lanes to the Vishwanath temple, to make an offering, say a prayer and do a pradakshina, or a walk around the temple before heading to the celebrated Kachori-wali Gali, or the lane full of halwai or sweetmeat shops, where one could enjoy a delicious breakfast of fresh puris, a vegetable curry, topped with syrupy jalebis and rabri. This became my daily routine too, gently persuaded, as I was, by my uncle.
The breakfast was the part that I waited for even while going through the daily ritual of bathing in the river and praying at the temple. People still take a dip in the Ganges but it is now heavily polluted despite the ministrations of the Namami Gange river cleaning project.
All those memories came flooding back as I walked the streets of a city more congested, densely populated, and over-built than fifty years ago. And yet it retains that hard-to-describe air of serenity that sits over the chaos below. Perhaps the generations of pious pilgrims and devotees that come to the city and those who dwell in its sanctified lanes, have created an ambiance of congealed piety that permeates the city. It is the same feeling one gets while doing the parikrama of Mount Kailash, retracing the steps of millions of pilgrims that have, for countless generations, traversed the ancient route for an encounter with the divine. Mount Kailash already has a place in the ancient Hindu scriptures — the Puranas. A spiritually receptive pilgrim soon connects with the devotional charge left behind by his predecessors. Varanasi, too, has that charge.
---
Also Read: Decoding the Kashi Vishwanath-Gyanvapi dispute, and why Varanasi court has ordered ASI survey
---
Construction at Kashi Vishwanath temple
That sense of connecting with something transcendental evaporated on my visit to the Kashi Vishwanath temple. The place has become a huge construction site.
Instead of the maze of narrow lanes of the Kashi Vishwanath temple, there is now a huge courtyard, lined with newly-built covered corridors on its four sides. A massive arched gate is being built with a wide flight of steps leading into the courtyard. It will open out on a wide boulevard rising from one of the ghats and leading to it in a straight line. Lord Shiva has now been imprisoned in a monumental stone just as Lord Rama has been in Ayodhya.
Perhaps many of my fellow citizens may see this redevelopment as befitting our ancient faith, breaking out of the confines that they believe have been imposed by the so-called 'Abrahamic faiths'. I see this as diminishing the very wellspring of faith, which has made Varanasi the special city that it is. One should be gentle with history. One should be respectful of the legacy left behind by the past generations. And though I was discouraged by what I witnessed around the Vishwanath temple, my encounter with a new generation of young musicians, poets, and storytellers, who celebrated the message of Kabir and conveyed a message of common humanity that we so desperately need today, left me hopeful.
We need faith in the many ways we imagine God, but recall what Kabir said: "Quit looking for me here and there, I am always next to you."
Shyam Saran is a former Foreign Secretary and a Senior Fellow CPR. Views are personal.
(Edited by Srinjoy Dey)